Paramount drops sale of Simon & Schuster to Penguin Random House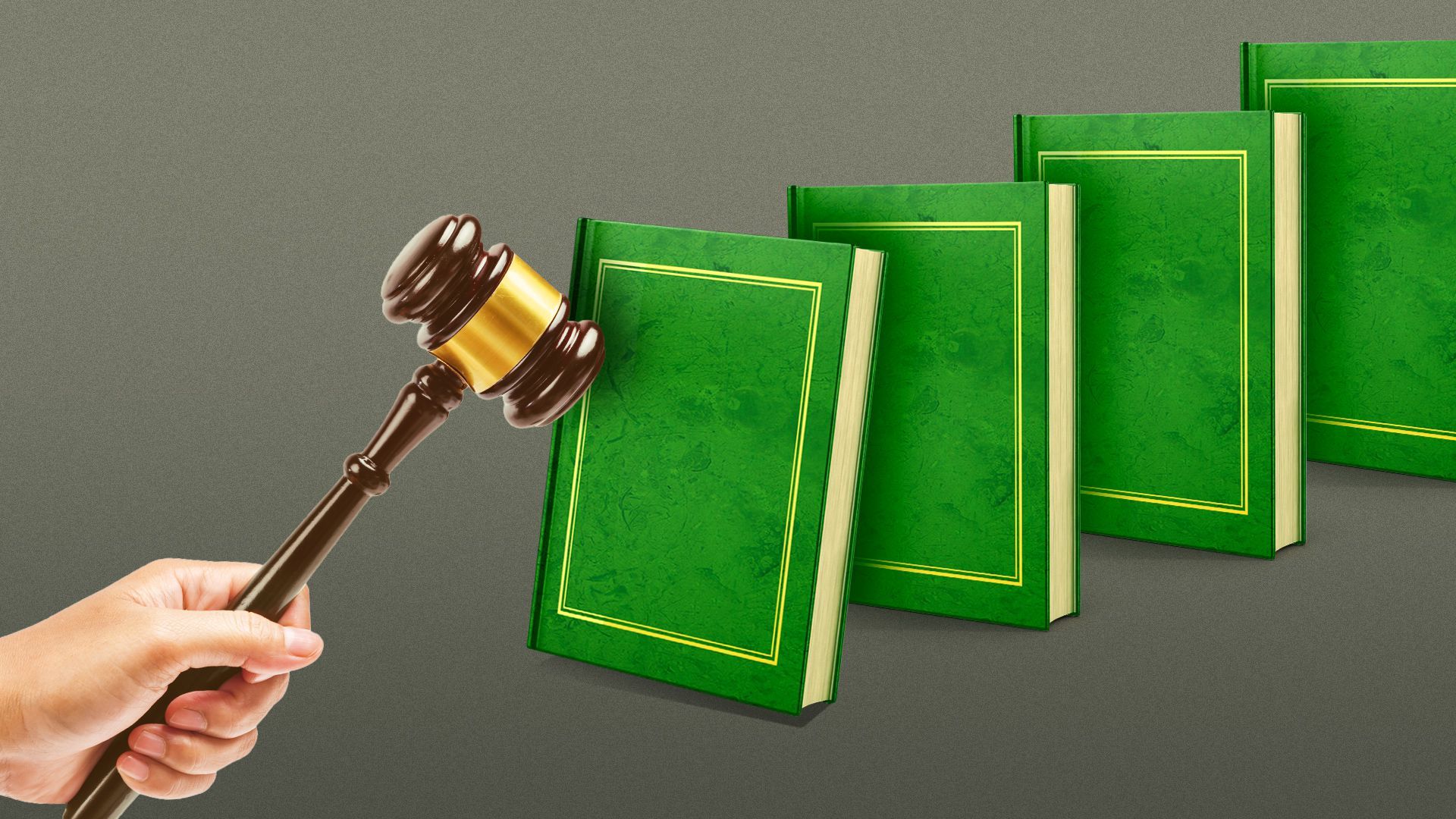 Paramount's potential buyer list for Simon & Schuster is minuscule now that the proposed $2.2 billion merger with Penguin Random House is officially toast.
Why it matters: The antitrust ruling that tanked the deal sets a precedent for future dealmaking under the Biden administration — a precedent that, at least in the book publishing space, creates a major deterrent for any other bidder should they enter the ring.
Driving the news: Paramount on Monday filed an 8-K form with the Securities and Exchange Commission about the termination of the deal and noted that Simon & Schuster "does not fit strategically within Paramount's broader portfolio."
Penguin Random House said it "planned to appeal" the judge's October ruling, but must "accept Paramount's decision not to move forward."
Simon & Schuster CEO Jonathan Karp wrote to his staff Monday: "This news is still fresh, and at this point I have no specific information to impart about what will happen in the coming months. You may read or hear rumors and speculation about our future, but you can be assured that I will keep you informed as soon as there is pertinent news I can share."
What to watch: HarperCollins CEO Brian Murray had expressed continued interest in Simon & Schuster in his testimony during the trial, but he admitted to being "shocked" by the $2.2 billion price tag.
French media conglomerate Vivendi previously had been eyeing the asset, too.
Go deeper