Updated Nov 15, 2022 -

World
Russian missiles strike Kyiv, mayor says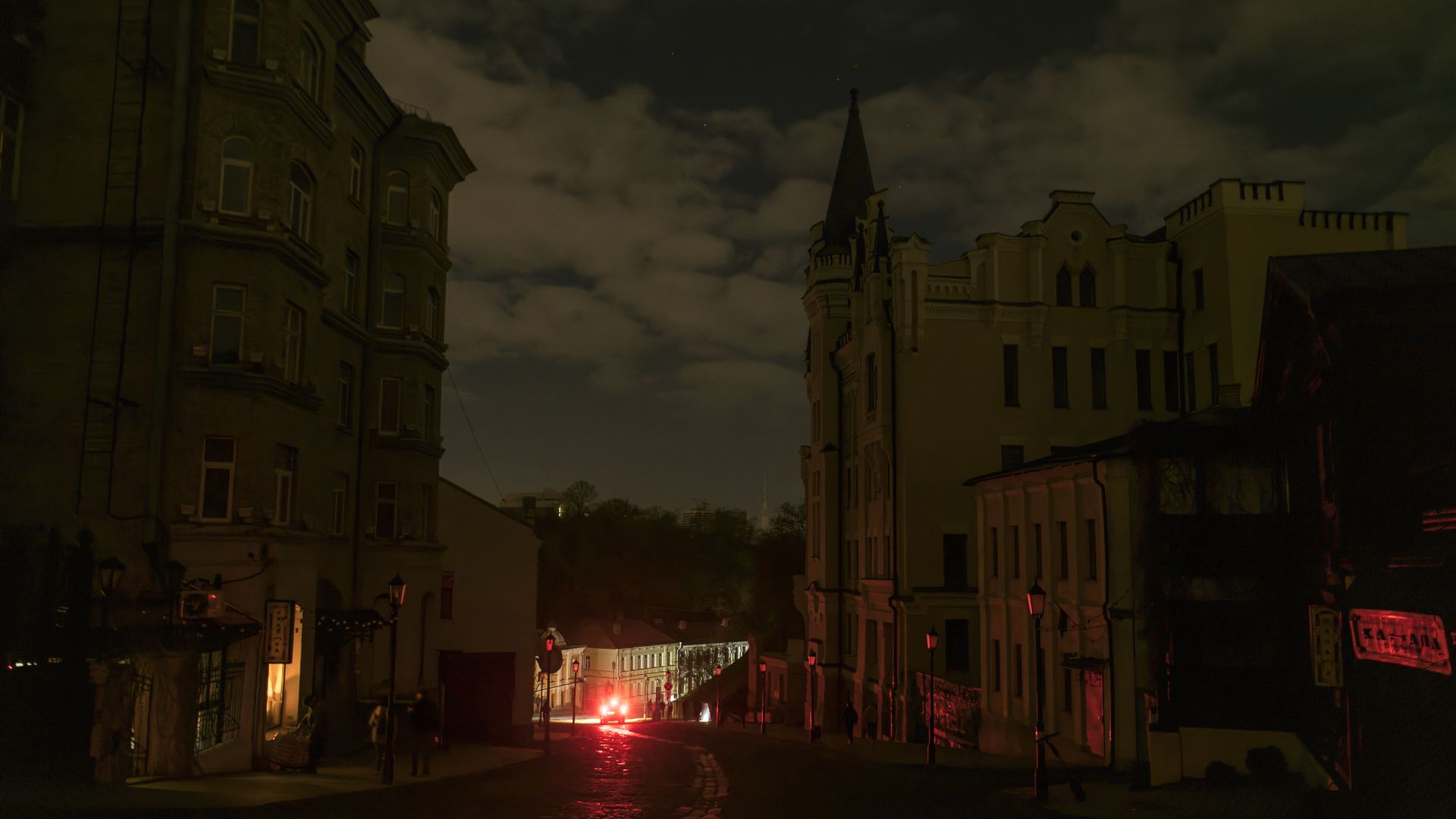 Russian missiles rained down on Kyiv on Tuesday, striking at least three residential buildings while several others were shot down by Ukraine's air defense, Kyiv Mayor Vitali Klitschko wrote in a Telegram post.
Why it matters: The strikes come on the back of Ukraine's triumphant recapture of the city of Kherson, a major setback for Moscow, and as world leaders gathered in Indonesia for the G20 summit.
"Medics and rescuers at the scene of the hits," Klitschko added in the post, which initially confirmed two residential buildings had been struck.
State of play: In a subsequent post, Klitschko wrote that a third multi-story building had been hit in the same neighborhood of Kyiv, Pechersk.
At least one person was found dead in the buildings that were hit, with search and rescue operations ongoing, he confirmed in a post later Tuesday.
Kyiv regional Gov. Oleksiy Kuleba wrote in a Telegram post that "air defense works in the region" and that there were reports of "downed objects," warning residents to remain in shelters.
"Emergency power outages are being implemented in the region," Kuleba wrote in a subsequent Telegram post.
The big picture: Discussions of the war in Ukraine dominated the opening of the G20 summit on Tuesday and prompted divisions among leaders, Axios' Bethany Allen-Ebrahimian writes.
While Ukraine has "always been a leader in peacekeeping efforts," the country should not be expected to make compromises "with its conscience, sovereignty, territory and independence," he added.
Andriy Yermak, Zelensky's chief of staff, tweeted that Russia had responded to Zelensky's speech, "with a new missile attack."
"Does anyone seriously think that the Kremlin really wants peace? It wants obedience. But at the end of the day, terrorists always lose," Yermak added.
U.S. national security adviser Jake Sullivan released a statement Tuesday condemning the strikes and reiterating the administration's support for Ukraine.
"It is not lost on us that, as world leaders meet at the G-20 in Bali to discuss the issues of significant importance to the lives and livelihoods of people around the world, Russia again threatens those lives and destroys Ukraine's critical infrastructure," Sullivan said.
"These Russian strikes will serve to only deepen the concerns among the G-20 about the destabilizing impact of Putin's war," he added.
Editor's note: This story has been updated with additional details.
Go deeper