Electric cars hit a big speed bump in the midterms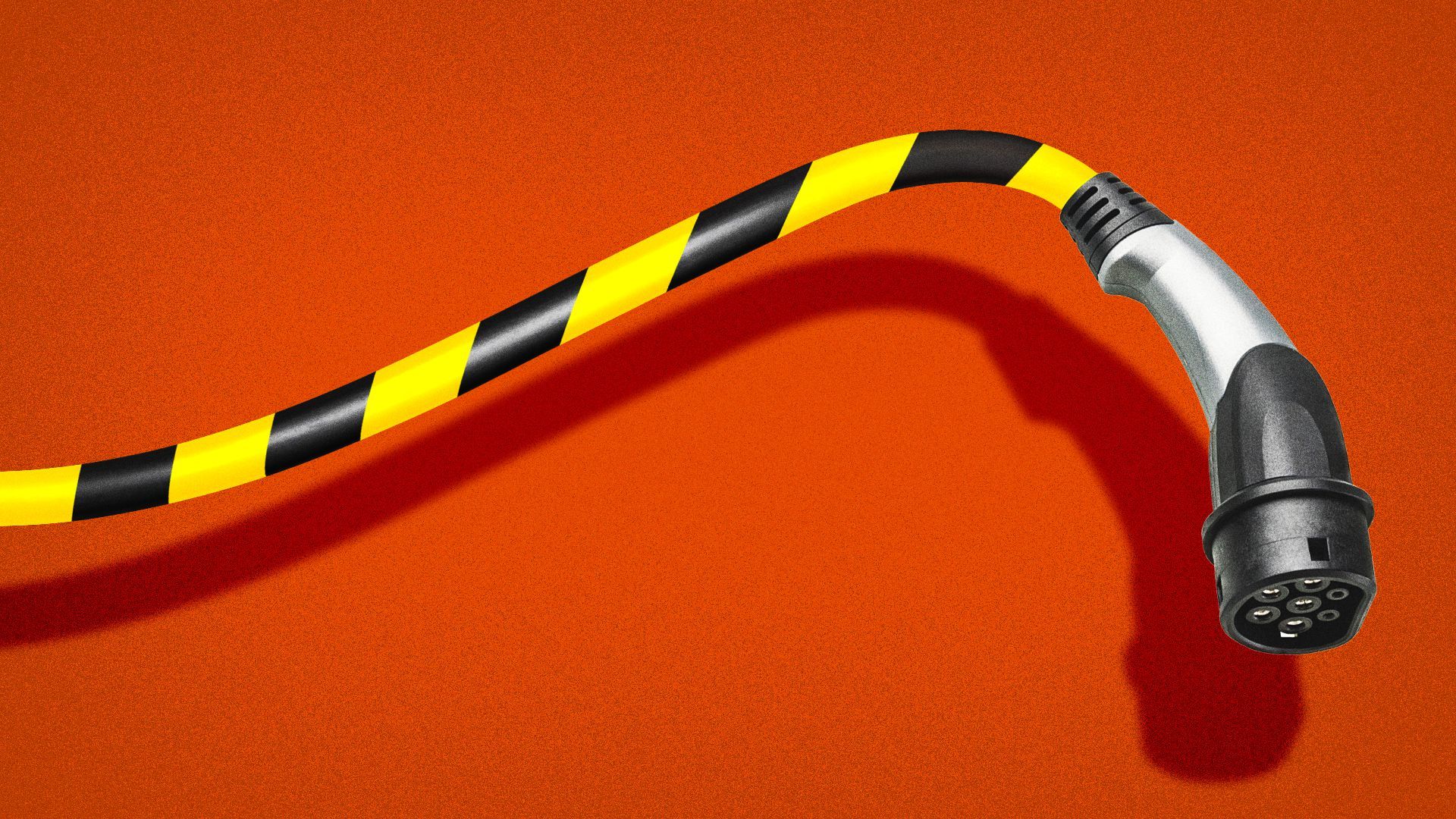 California voters rejected a measure Tuesday that would have taxed wealthy residents to fund the state's ambitious electric vehicle (EV) transition.
Why it matters: The measure, called Proposition 30, was the midterms' highest-profile vote tied directly to the generational shift toward cleaner cars.
Catch up quick: As my colleague Nathan Bomey reported, earlier this year California moved to ban the sale of new gas-powered cars by 2035.
While many in the pro-EV crowd celebrated that decision, it wasn't immediately clear how the state planned to finance it — EVs are expensive, as are chargers and other required infrastructure.
Prop 30 was meant to help by levying a new 1.75% tax on the approximately 43,000 Californians making over $2 million.
"Most of the money would have gone to programs that help people buy electric cars or install more chargers, with some money dedicated to lower-income people," per Fortune. (Some of the Prop 30 cash would have also gone to wildfire prevention and firefighting.)
The intrigue: California Gov. Gavin Newsom, who has otherwise championed the EV transition and is a driving force behind his state's gas car ban, came out hard against Prop 30.
Newsom said the measure would be a giveaway to ride-hailing companies such as Lyft, which under state law are required to largely electrify their fleets by 2030.
His argument: Lyft and its ilk should bear the costs of switching to EVs without taxpayer help.
The other side: The results "are an unfortunate setback for the climate movement," Lyft — which spent about $45 million supporting Prop 30 — said in a statement Wednesday.
By the numbers: Prop 30 was among the country's top five ballot measures this Election Day in terms of total contributions, with nearly $73 million spent by parties on either side, per Ballotpedia.
Be smart: California's huge car market gives it outsize influence on automakers. If it says "no more gas cars," the industry will follow.
Meanwhile: On the other side of the country, Massachusetts voters approved a new 4% tax on those making more than $1 million for transportation and education funding, broadly speaking.
The big picture: Even with funds raised by Prop 30, California's all-EVs-by-2035 plan would've been a stretch. Sacramento must now seek other means of financing that goal, perhaps through federal programs.
Go deeper