First look: Biden and Harris to speak at DNC event tomorrow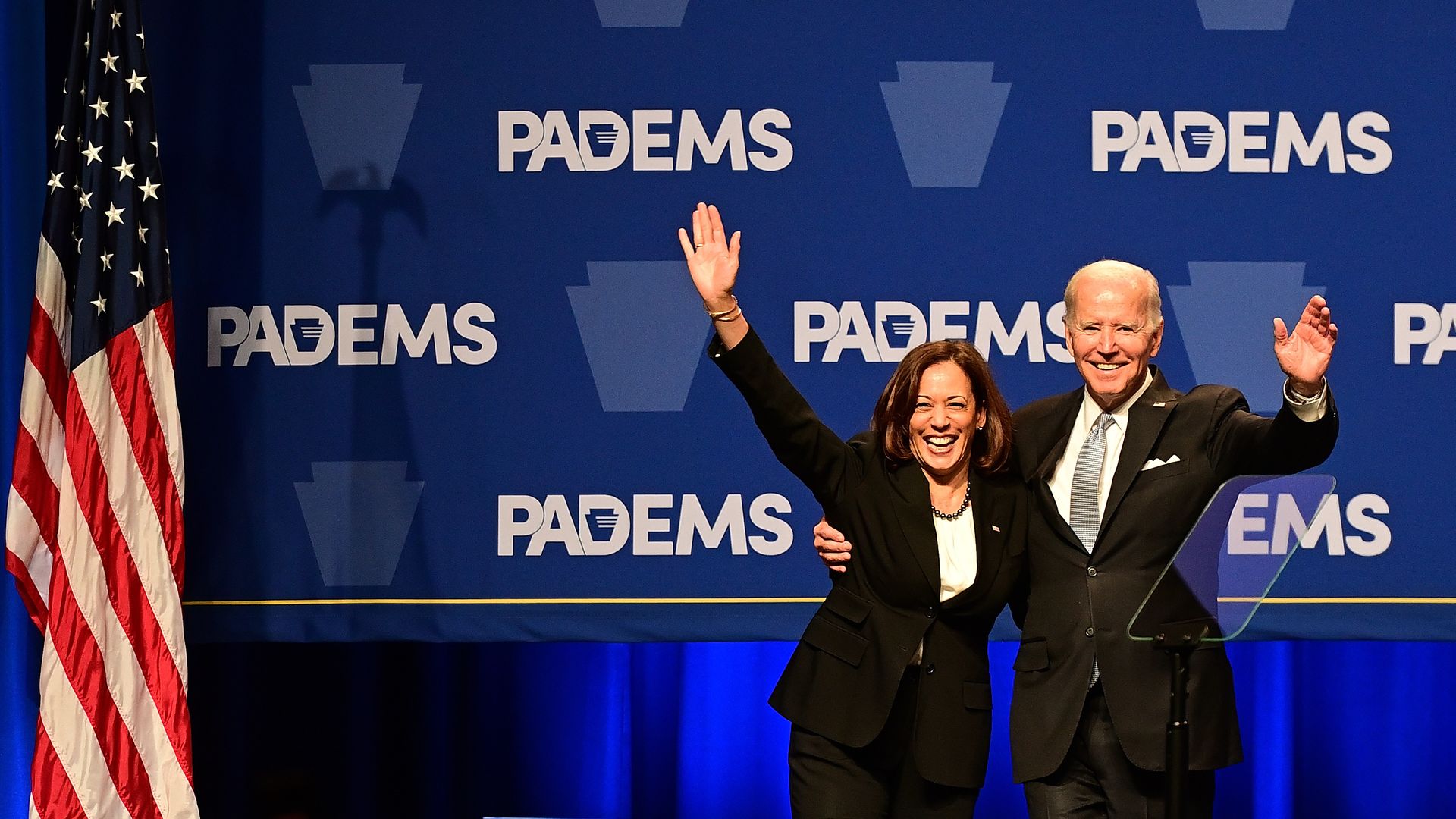 President Biden and Vice President Kamala Harris will deliver remarks Thursday afternoon at a DNC event in Washington, D.C., where they're expected to thank staffers and volunteers as the full results of the midterms continue to unfold.
Why it matters: Democrats defied the odds and fended off a red wave on Tuesday while facing significant political headwinds. Biden will look to seize on the unexpected results — with control of the Senate still hanging in the balance — to sharpen his contrast with congressional Republicans and gear up for a potential 2024 re-election campaign.
Driving the news: Biden, Harris, first lady Jill Biden, and second gentleman Douglas Emhoff will hold an event at the Howard Theater at 3pm ET with volunteers, campaign staffers and election officials, a Democratic official told Axios.
What he's saying: Biden said Wednesday that Democrats had a "strong night" on Election Day and that he's prepared to work with Republicans in Congress.
If Republicans take control of the House or Senate, Biden promised to veto any federal abortion ban and drew red lines against cuts to Social Security and Medicare.
Asked about a GOP majority's expected investigations of his administration and family, Biden said he "thinks the American people will look at all that for what it is, complete comedy."
Go deeper