Indiana doctor who treated 10-year-old rape victim sues state AG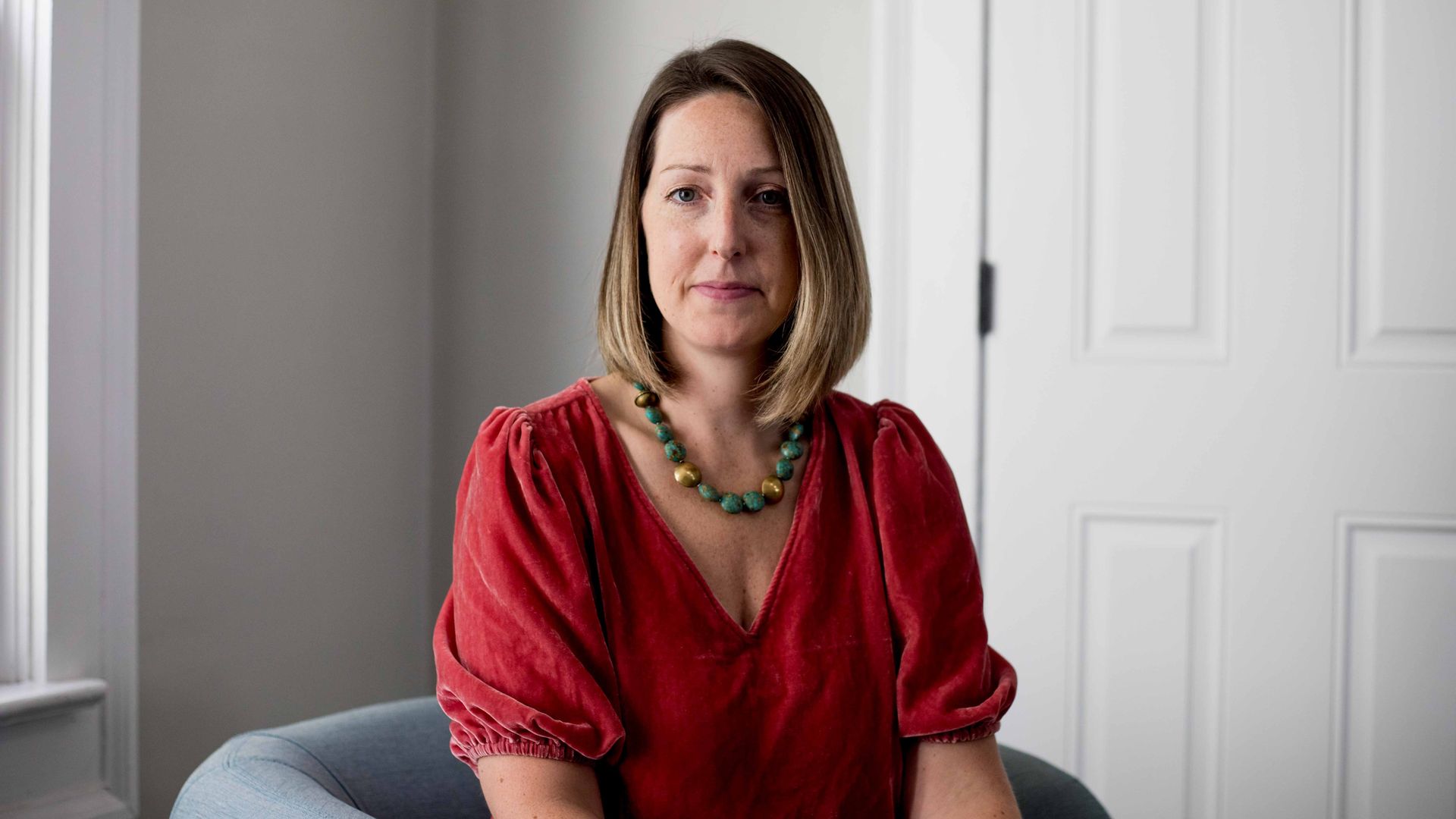 Caitlin Bernard, the OB-GYN who provided an abortion on a 10-year-old girl from Ohio who was raped, on Thursday filed a lawsuit against Indiana Attorney General Todd Rokita.
Driving the news: The lawsuit alleges that Rokita has used "baseless" and "invalid' consumer complaints to justify investigations into doctors who provide abortions and subpoenas to acquire confidential medical records.
Bernard filed the lawsuit alongside her medical partner, Amy Caldwell. The suit also names Scott Barnhart, director of the Consumer Protection Division of the attorney general's office, as a defendant.
State of play: The lawsuit states that after Bernard gained national attention for providing an abortion to a 10-year-old girl, individuals who didn't have "any connection" to Bernard or her patients filed complaints against her.
"Most of the complaints were submitted by individuals who did not claim to reside in Indiana," the lawsuit stated.
The lawsuit added that while "the face of the consumer complaints showed the allegations to be based on rumor, hearsay, or speculation," Rokita and Barnhart did not take "reasonable steps" to determine whether the claims had merit but instead opened investigations into seven of the complaints.
"After opening investigations into these meritless complaints, the Attorney General and Director took the additional step of issuing sweepingly broad document subpoenas to a hospital system" in order to get the "the entire medical file" of the child "discussed in the news stories," the lawsuit stated.
In May, Rokita opened a "similarly meritless" investigation into Caldwell based off a consumer complaint about a "termination of pregnancy report" that had been obtained through a records request. In July, Rokita issued a subpoena for all medical records relating to the patient identified in the complaint and in October issued a subpoena to a local health clinic seeking the patient's records.
The office of Rokita did not immediately respond to an Axios' request for comment.
What they're saying: "These improper investigations unfairly burden Plaintiffs in numerous ways, threatening not only their livelihood but also the availability of the essential services they provide to their patients," the lawsuit stated.
"The Attorney General's and Director's improper conduct dissuades patients who need emergency abortions from seeking care. It also threatens patients seeking legal abortions that their most personal and private medical records and health care decisions could be exposed as part of a meritless investigation."
Our thought bubble, via Axios' Oriana Gonzalez: This lawsuit is relevant because it does not focus on abortion bans, but rather on how prosecutors investigate abortion.
An outcome in this case could potentially have major implications as to how reproductive health medical information is requested and subpoenaed in states with restrictions.
Go deeper: Ohio man arrested for rape of 10-year-old who had to seek abortion in Indiana
Go deeper