European Central Bank delivers another supersized interest rate increase as it battles inflation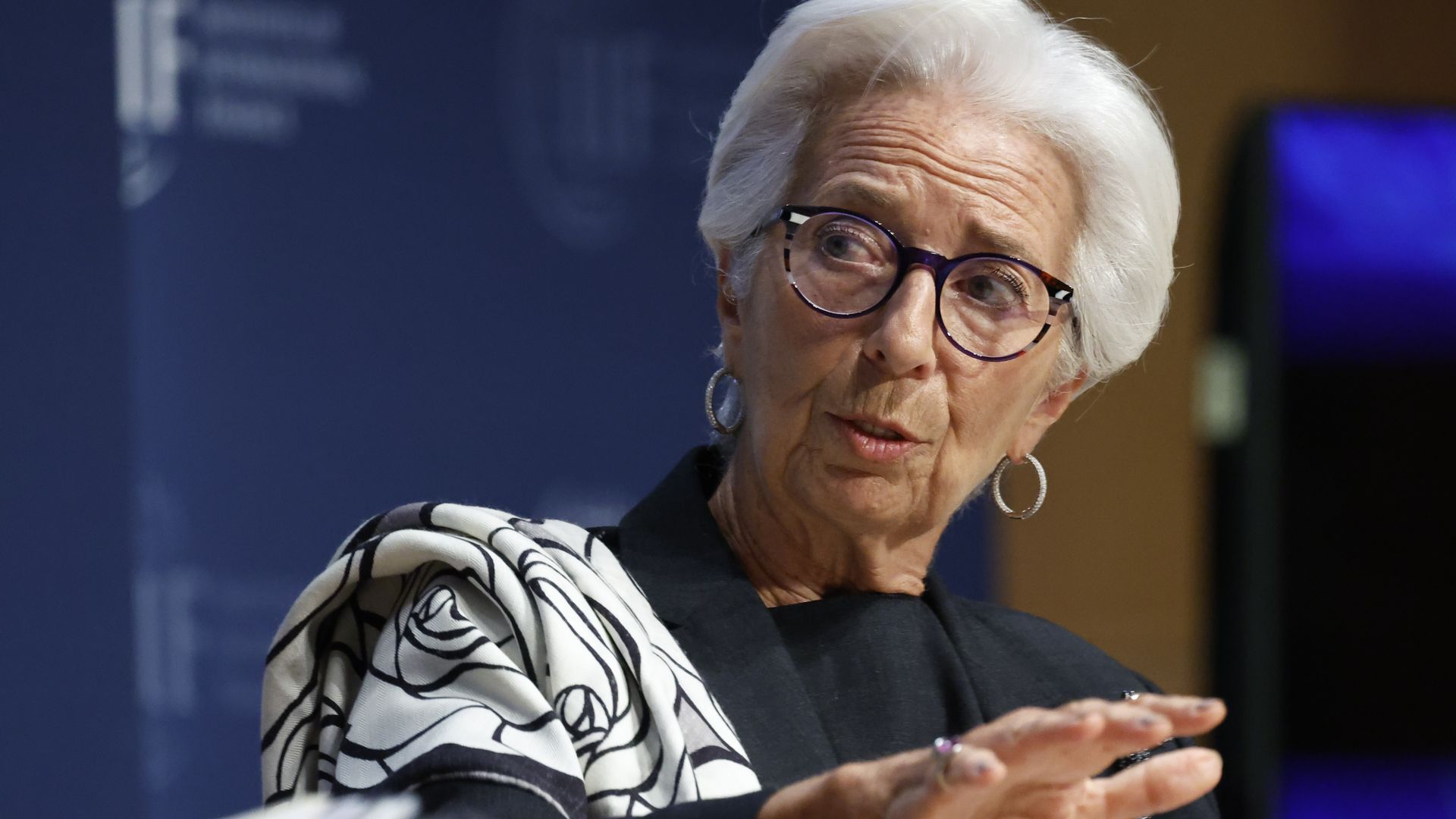 The European Central Bank announced another massive interest rate increase on Thursday, intensifying its battle against soaring inflation across the eurozone.
Why it matters: The central bank raised borrowing costs by three-quarters of a percentage point, the second consecutive hike of this magnitude. The move risks further crushing the euro-area economy, which is already feared to be on the brink of a recession.
The announcement on Thursday brings its key deposit rate to 1.5%. The ECB also toughened terms for cheap, pandemic-era loans offered to banks.
What they're saying: In a statement, the ECB said it "expects to raise interest rates further, to ensure the timely return of inflation to its 2% medium-term inflation target."
Central-bank watchers were scanning the statement for signs that the central bank is considering slowing the pace of rate increases as the eurozone faces a high recession risk. There wasn't too much evidence on that front.
Officials said that rates would continue to rise for "several meetings" and that they expect rates to go up "further." Then during the news conference, ECB president Christine Lagarde said, "It might well be several meetings."
"We have acknowledged that more rate [hikes] are in the pipeline, but at what pace and to which level, I cannot tell you," said Lagarde, and added there was a "higher likelihood of a recession."
Where it stands: Inflation in the eurozone hit 9.9% in September compared to a year ago, driven by higher energy costs related to fallout from Russia's invasion of Ukraine.
While the key source of Europe's inflation problem differs from that in the U.S. — energy, not necessarily too much demand — the ECB is taking historically big steps that mirror that of the Federal Reserve and its other central bank peers to tame rising prices.
Driving the news: Natural gas prices have dropped recently in Europe, helped by warmer weather and countries filling energy storage facilities. Still, prices are sharply above where they were this time last year, and there's no guarantee they'll keep falling.
The ECB is also fiercely concerned about the possibility of a wage-price spiral: "Incoming wage data and recent wage agreements indicate that the growth of wages may be picking up," Lagarde said.
The bottom line: The ECB was among the last major central banks to begin raising interest rates as inflation surged across much of the globe. It continues to act aggressively to catch up.
Editor's note: This story has been updated with new details throughout.
Go deeper