Russia launches annual nuclear drills amid "dirty bomb" fears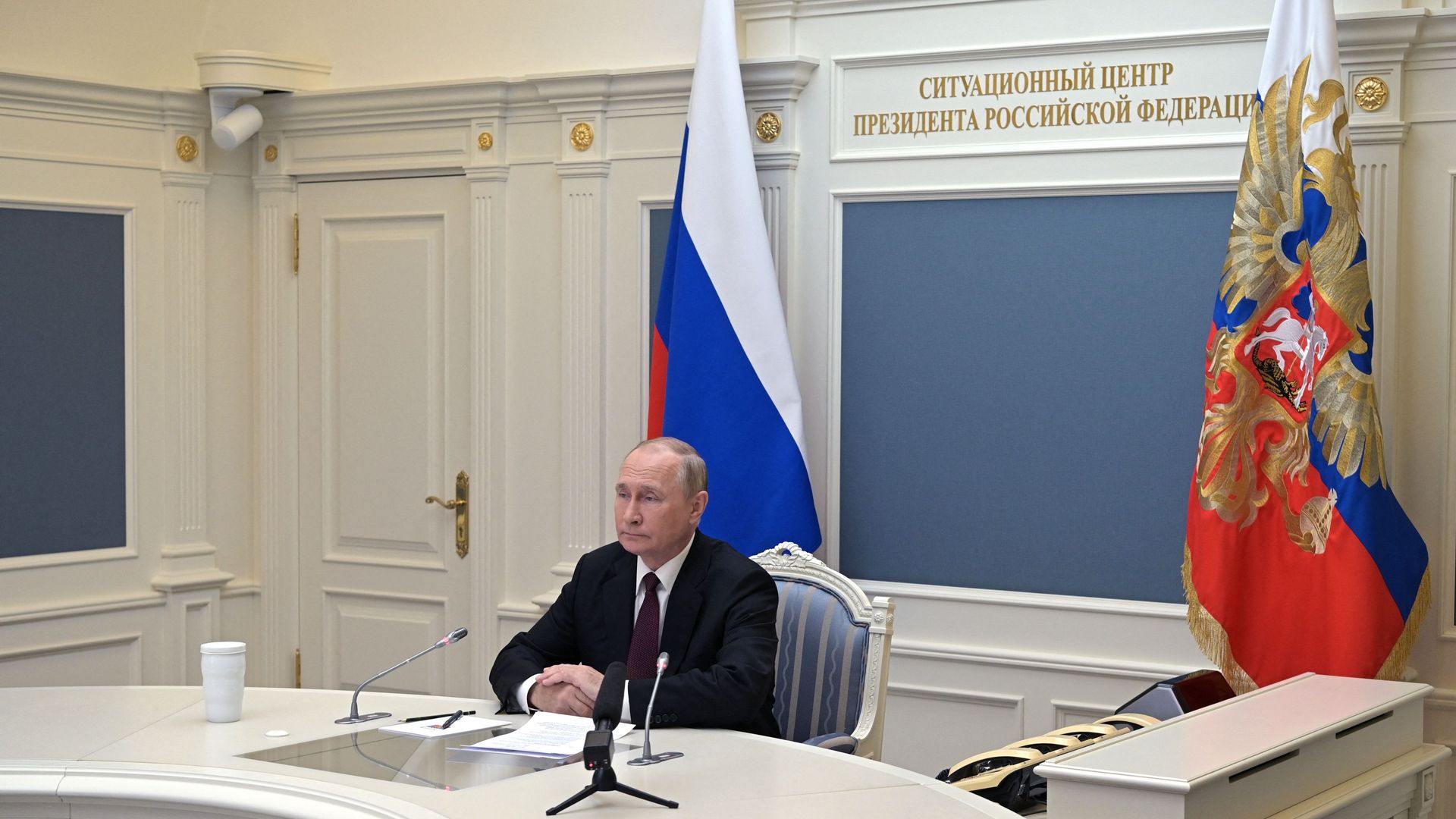 Russian President Vladimir Putin oversaw the start of annual drills of Russia's strategic nuclear forces on Wednesday, which involved the use of nuclear submarines, ballistic missiles and strategic bombers.
Why it matters: The routine exercises come amid heightened fears concerning Russia's claims that Ukraine plans to detonate a "dirty bomb" on its own territory.
U.S. and Ukrainian officials have rejected the allegations, which have sparked concerns about a potential "false flag" operation by Russia that could escalate the war in Ukraine.
Russia has amped up its nuclear rhetoric in recent months.
State of play: Russian Defense Minister Sergei Shoigu told Putin on Wednesday that the drills were meant to simulate a "massive nuclear strike" by Russia in response to a nuclear attack on the country, AP reported.
The Kremlin said in a statement Tuesday that all of the exercises for the drills had been completed and the missiles fired had reached their practice targets.
Putin notably repeated the dirty bomb allegation on Wednesday, saying "we know about the plans to use the so-called dirty bomb for provocations."
The big picture: A "dirty bomb" is an explosive device that includes both conventional explosives and nuclear material. Such devices can create widespread radioactive contamination.
However, tracking the preparations for the use of a dirty bomb is more difficult than for a conventional nuclear weapon, making it harder to know in advance if Russia is indeed planning to use one, the Financial Times reported, citing multiple western officials.
NATO is also currently conducting its annual nuclear exercises through the end of the month.
Pentagon press secretary, Air Force Brig. Gen. Pat Ryder, said at a press briefing Tuesday that Russia had notified the U.S. in advance of its intention to conduct the nuclear exercises.
"We have not seen at this time, though any indication that Russia has made a decision or intends to employ nuclear weapons or a dirty bomb," Ryder added.
Go deeper