High-profile Jan. 6 rioters sentenced to years-long prison terms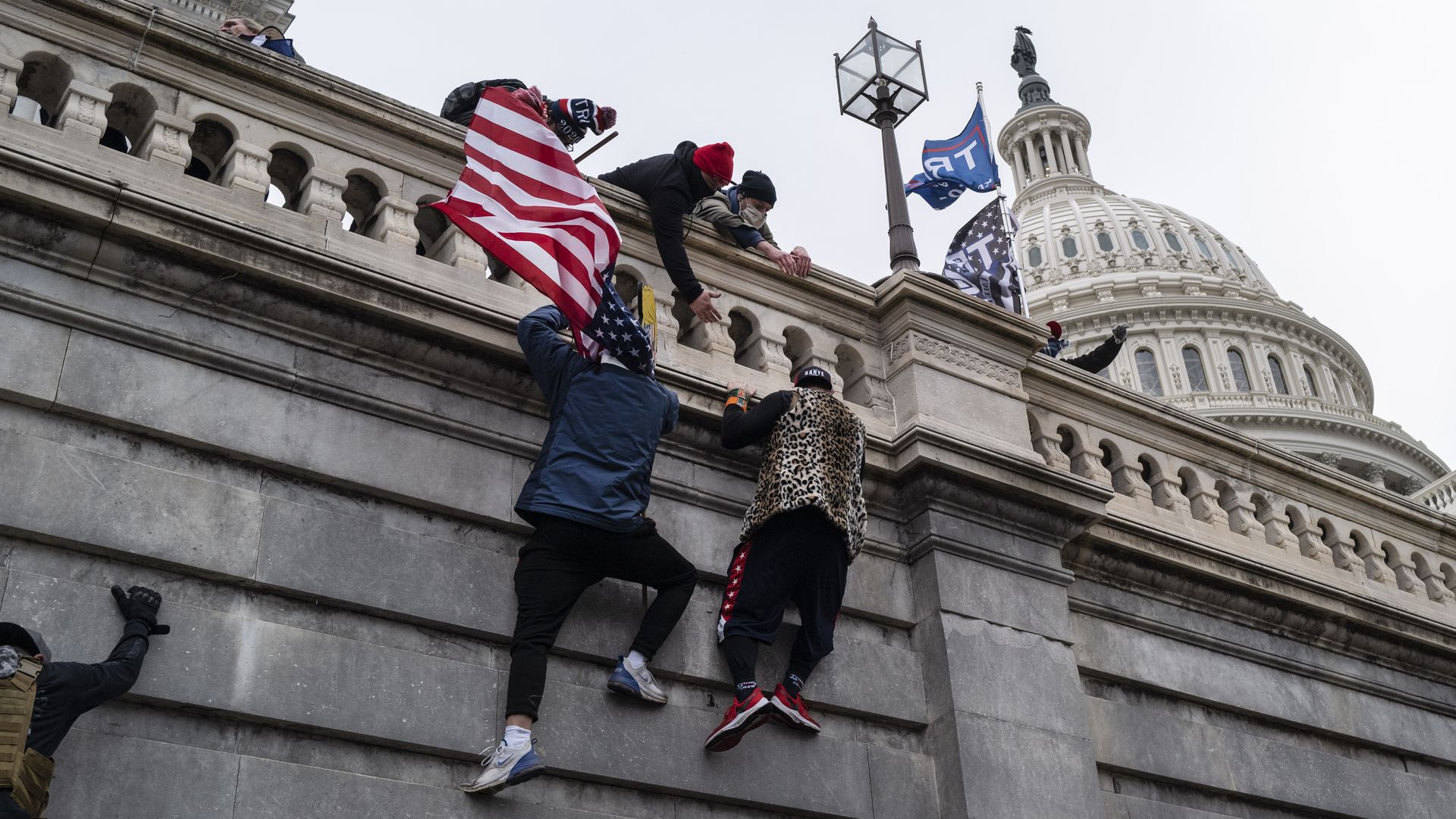 Multiple Jan. 6 rioters, including one who assaulted a police officer while armed and another who scaled a wall, were sentenced to several years in prison Friday.
Driving the news: Mark Mazza, an Indiana man who brought two guns to the insurrection, was sentenced to five years in prison, while Alan Byerly of Pennsylvania was sentenced to nearly three years in prison for assaulting a photojournalist and attacking police officers while armed with a stun gun.
Mazza "engaged in multiple efforts to break through the police line" while armed with a loaded .40 caliber handgun, prosecutors said, and assaulted police officers with a stolen baton.
Byerly was sentenced to two years and 10 months in prison followed by three years of supervised release, per AP.
In Bledsoe's case, chief U.S. District Judge Beryl Howell said Friday that his testimony, which claimed that he didn't know Congress was certifying the 2020 election on Jan. 6, was not credible, and that Bledsoe knew "what was going on," per NBC.
The big picture: Former Trump adviser Steve Bannon was also sentenced to four months in prison on Friday and ordered to pay a $6,500 fine for defying a subpoena from the Jan. 6 select committee.
Editor's note: This story has been updated with details about Mazza and Byerly's sentencings.
Go deeper