All eyes on "Black Adam" at the box office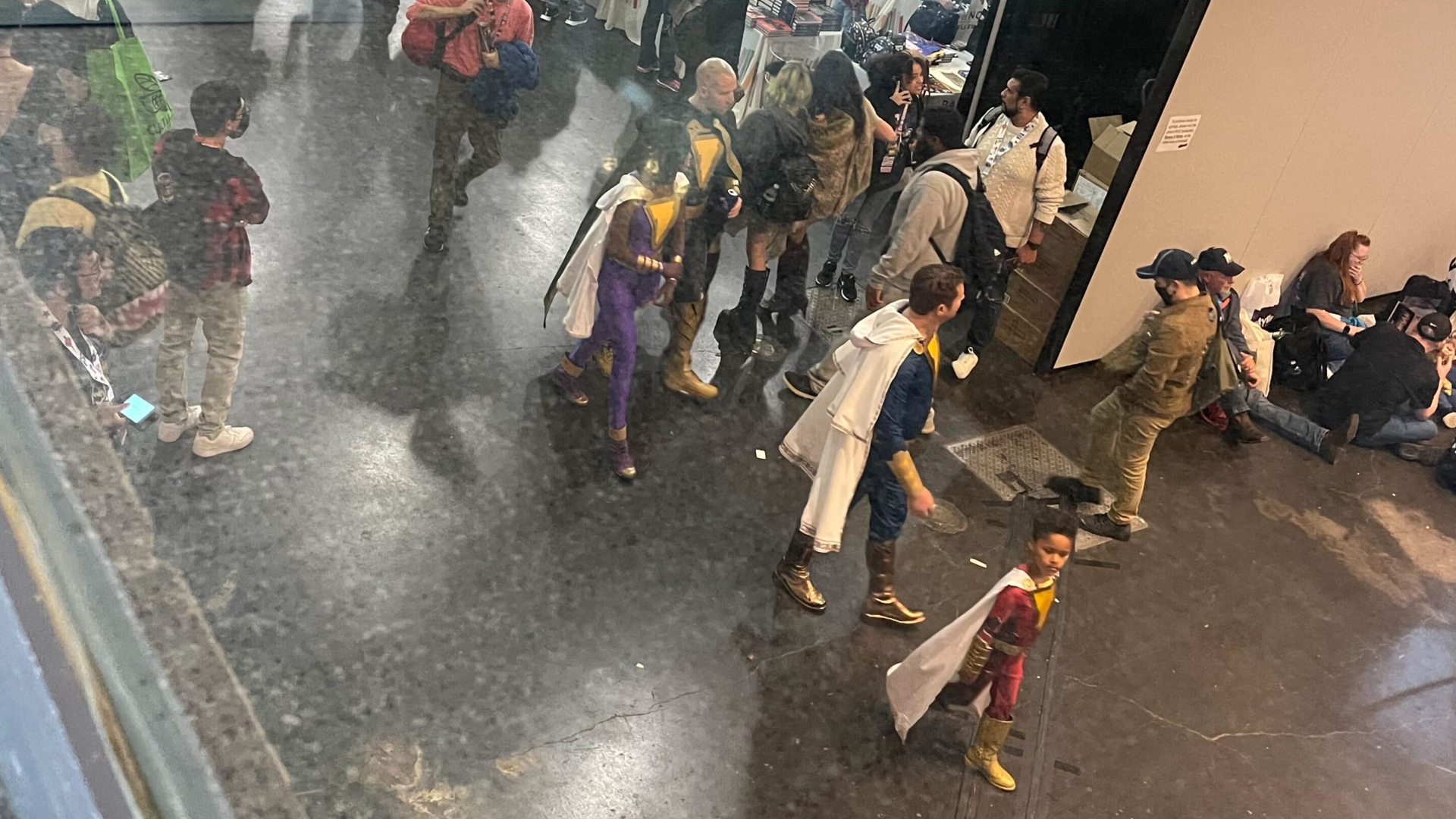 All eyes are on "Black Adam," the DC Comics-inspired vehicle starring Dwayne "The Rock" Johnson as the titular antihero, which officially opens in theaters today.
Why it matters: The stakes couldn't be higher for Warner/Discovery, which has alienated legions of DC fans by canceling and postponing several high-profile projects. Observers are watching to see if Johnson's star power can revive the fortunes of Warner/Discovery's embattled DC franchises.
"Black Adam" is expected to be the media giant's last big theatrical release of the year, before it turns the page on a rocky 2022.
The movie is a test of Warner's ability to draw in die-hard DC boosters, and the uninitiated that know nothing about the character.
It will open exclusively in theaters, with no official streaming date announced.
The intrigue: Current projections expect the movie to pull in something north of $60 million this weekend, Deadline reported, but that's below other major tentpoles.
Although Thursday night previews saw "Black Adam" pull in a solid $7.6 million, the movie will need to be "critic-proof."
Over at Rotten Tomatoes, a split is brewing between hard-nosed critics (a weak 43% approval rating based on over 150 reviews), and fans who give it a far more generous 88% "Fresh" rating).
What they're saying: Some of the more unforgiving reviewers use words like "humdrum," "clumsy," and "brainless" (ouch). Still, the comparatively higher audience scores may yet give "Black Adam" an unexpected box office boost.
Yet The Bulwark's Sonny Bunch (known as a contrarian voice among movie aficionados), wrote on Friday that he "quite enjoyed ["Black Adam's"] very specific brand of sadism." So there's that.
Go deeper