Bayonetta voice actor's boycott plea reignites gaming pay debate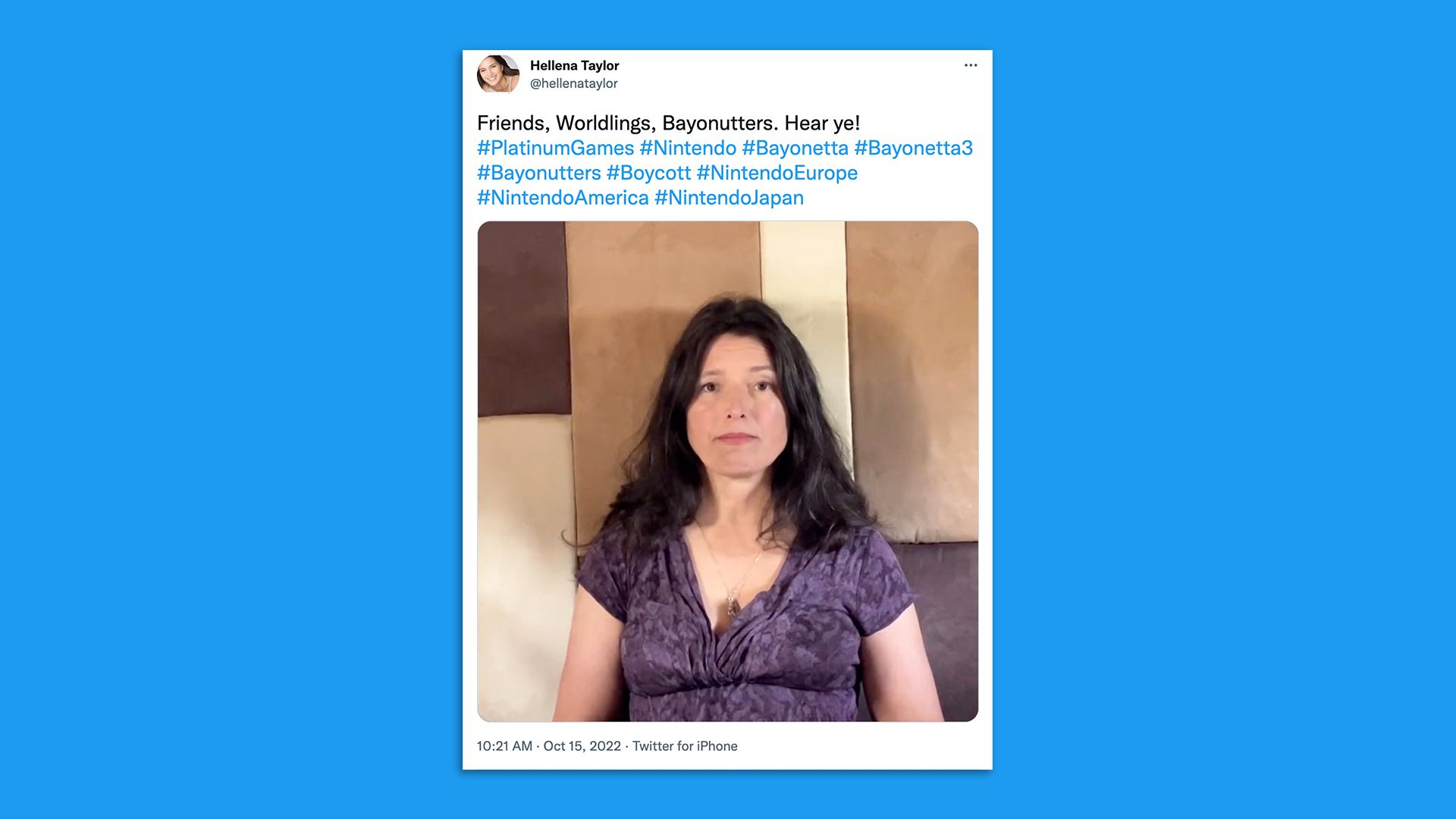 Bayonetta's voice actor for the series' first two games called on fans to boycott the upcoming Bayonetta 3 this weekend, saying developers offered her an "immoral" rate to return to the role, then misled the public about why she didn't.
Why it matters: With a series of viral tweets, actress Hellena Taylor changed the online discussion around a signature Nintendo Switch release and resurfaced debate about what video game voice actors should be paid.
Details: On Saturday, Taylor posted four videos in which she said she was offered $4,000 to reprise the role of Bayonetta, who she voiced in the English language version of the series' games released in 2009 and 2014.
What they're saying: "I urge you to boycott this game," Taylor said in her videos. "I decided to do it to stand up in solidarity with people all over the world who do not get paid properly for their talents."
The tweets raised several unanswered questions, including how and why Platinum was able to replace Taylor with Jennifer Hale, one of the most renowned voice actors in the field and one who is unlikely to work cheap.
The big picture: The finances of video game voice acting differ greatly from work in other entertainment media, because they don't guarantee residuals, leaving some actors frustrated when the games they voice become massive hits.
Sign up for the Axios Gaming newsletter here.
Go deeper