McConnell says GOP will "stick with" Walker in wake of abortion scandal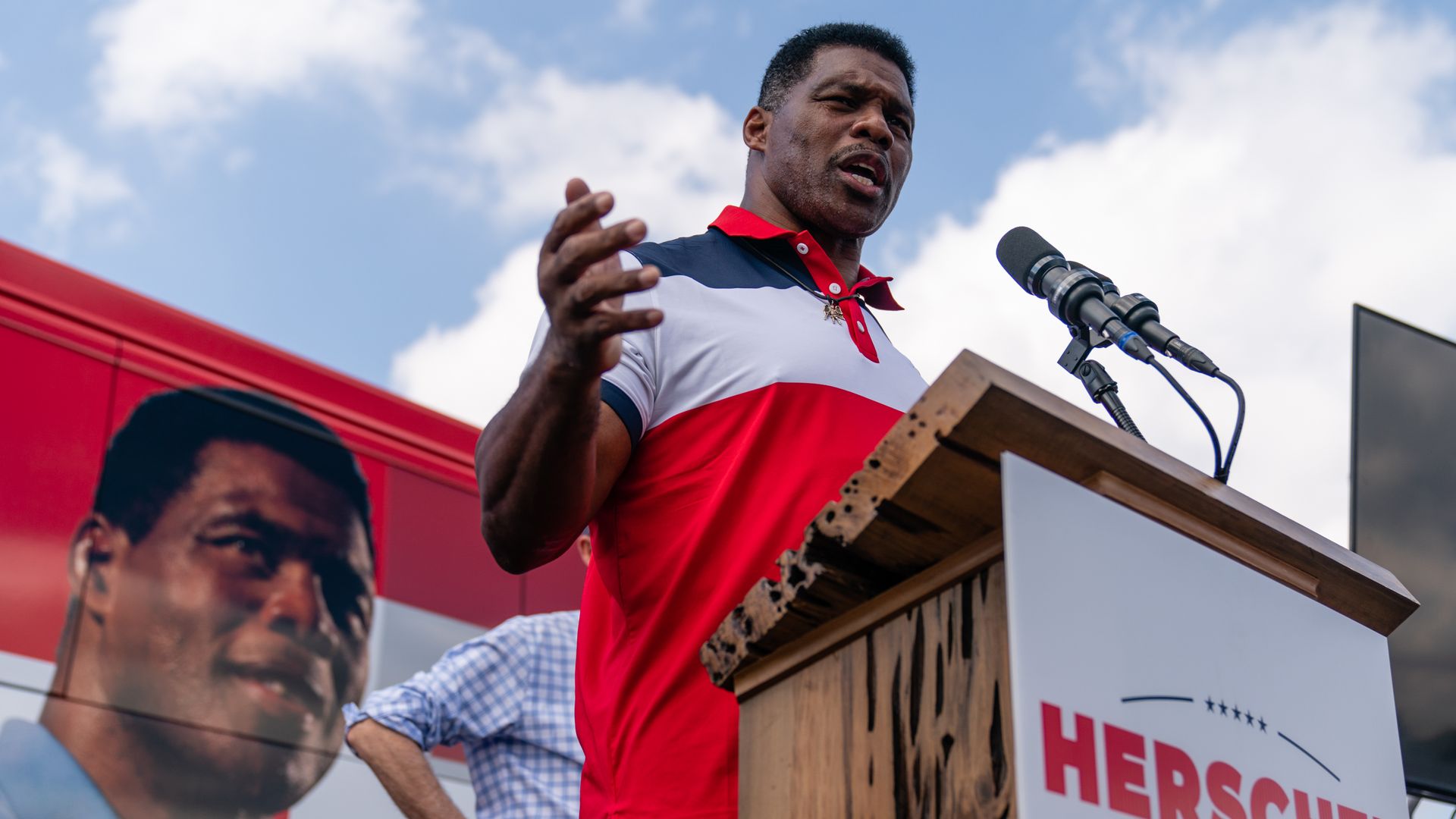 Senate Minority Leader Mitch McConnell (R-Ky.) said in a CNN interview Tuesday that the Republican Party will "stick with" Georgia Senate candidate Herschel Walker amid fallout over allegations that he paid for an abortion.
Why it matters: GOP leaders including former President Trump have doubled down on their support for Walker since a woman came forward accusing the former football star — who believes abortion should be illegal, including in cases of rape and incest — of paying for her to get the procedure in 2009.
What he's saying: "I think we're going to stick with Walker and all the effort we put in through SLF [Senate Leadership Fund], we're going take it all the way to the end," McConnell told CNN when asked if he was concerned about the news reports, which Walker has denied. SLF is a Republican PAC with ties to McConnell.
"I talk to him fairly often," McConnell added. "I think they're going to hang in there and scrap to the finish."
Worth noting: Republicans' path to the Senate majority depends largely on Walker's campaign. Walker had McConnell's backing in the primary election.
His race against Democratic Sen. Raphael Warnock is viewed as one of the GOP's best chances to pick up a Senate seat this November and win back control of the chamber, Axios' Herb Scribner notes.
Editor's note: This article has been updated to correct that Sen. Mitch McConnell is the Senate minority leader, not the House minority leader.
Go deeper