Blinken marks four years since Khashoggi murder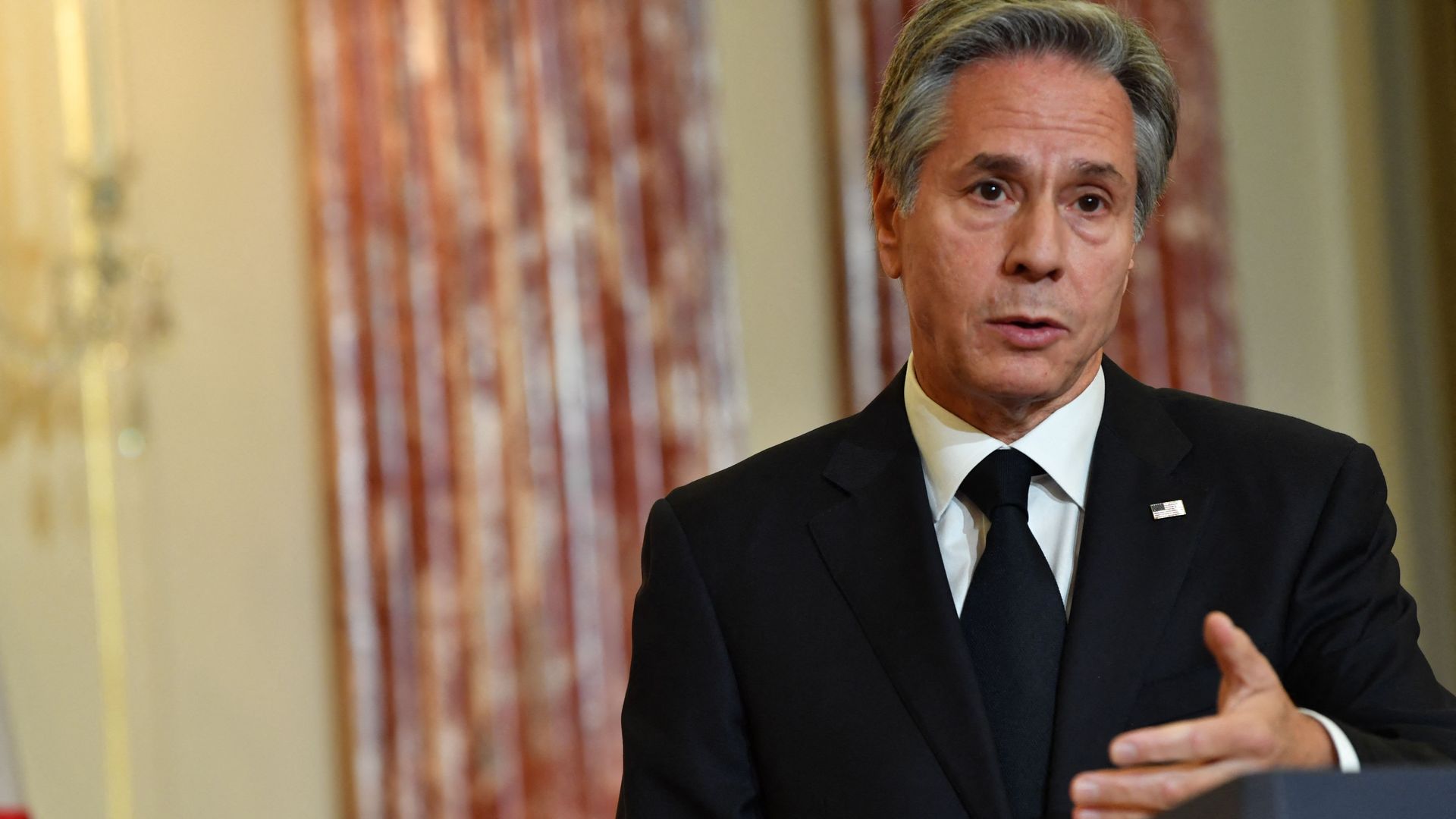 Secretary of State Antony Blinken commemorated the fourth anniversary of Washington Post journalist Jamal Khashoggi's murder on Sunday, saying it represented "an attack on freedom of expression everywhere."
Driving the news: U.S. intelligence concluded in 2021 that Saudi Crown Prince Mohammed bin Salman (MBS) was responsible for Khashoggi's murder — an allegation Saudi officials deny.
What they're saying: "Jamal Khashoggi's murder 4 years ago was also an attack on freedom of expression everywhere," Blinken tweeted.
"As we mourn Jamal, we'll continue to stand with and support human rights defenders, journalists, and others to protect fundamental freedoms worldwide," he added.
The big picture: Despite once vowing to make Saudi Arabia a "pariah," President Biden visited the kingdom in July as part of an effort to recalibrate U.S.-Saudi relations.
Upon meeting, Biden and MBS greeted each other with a fist bump — a move that garnered widespread backlash.
Ahead of his visit, Biden sought to frame his trip to Saudi Arabia as part of an effort to position the U.S. to counter Russian aggression, succeed in competition with China, and achieve greater stability in the Middle East.
Biden subsequently said that he had raised the issue of Khashoggi's murder during his meeting with MBS. "He basically said that he was not personally responsible for it. I indicated I thought he was," Biden said.
Go deeper