Updated Sep 27, 2022 -

World
Nord Stream pipeline leaks spark sabotage fears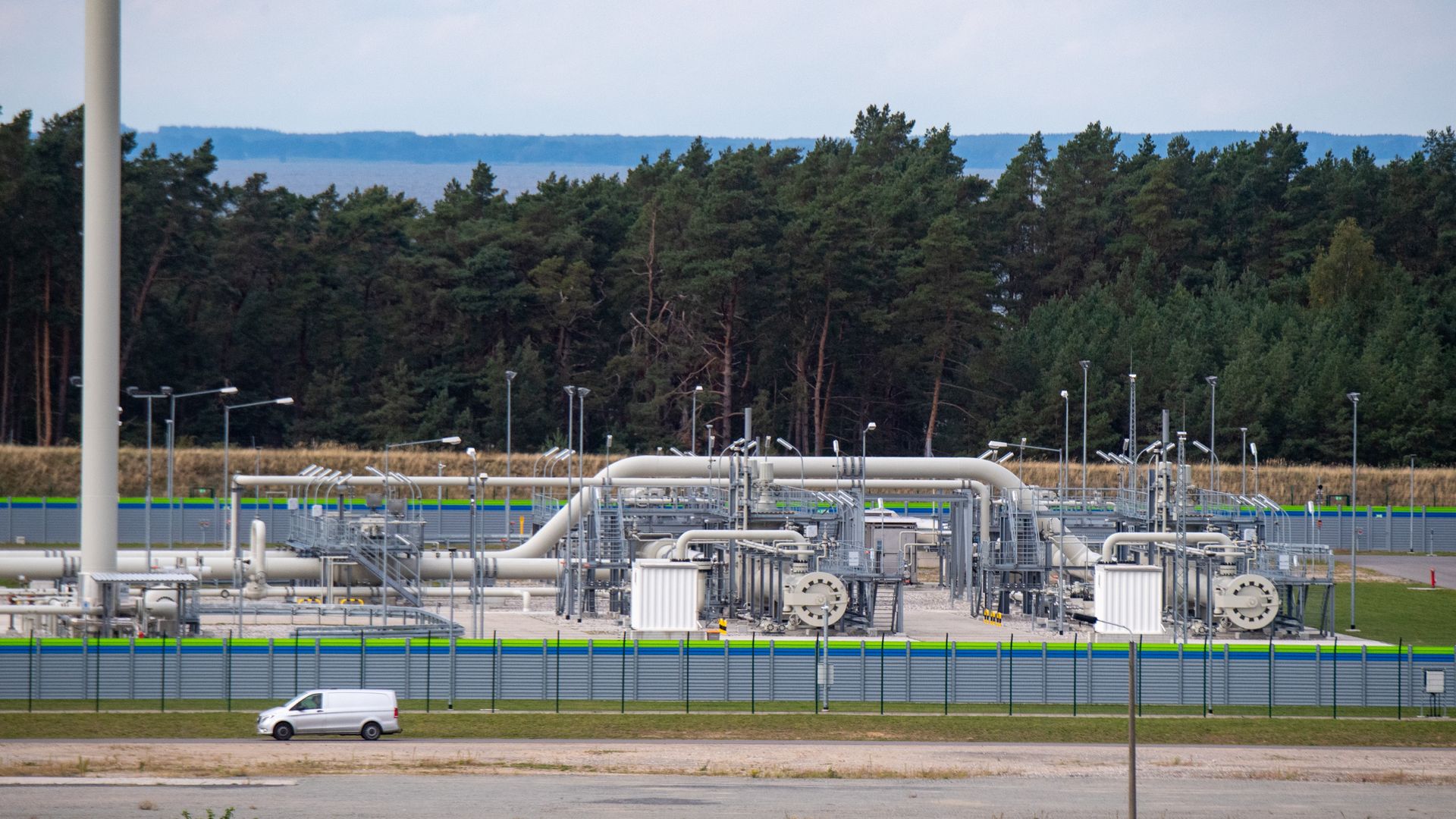 Sweden's national seismic network said Tuesday that it registered two explosions near mysterious leaks on the Nord Stream 1 and 2 pipelines, which have prompted concerns of sabotage.
Why it matters: The Nord Stream 1 and 2 pipelines, crucial to delivering Russian natural gas to Germany, have been central to the energy crisis that has enveloped Europe in the wake of Russia's invasion of Ukraine.
While Nord Stream 2 hasn't entered commercial operation — its certification was halted on the eve of the invasion — Nord Stream 1 provided a crucial pathway for Russian gas to reach Europe until earlier this month, when Russia closed the pipeline citing maintenance concerns.
The latest: "The U.S. is supporting efforts to investigate and we will continue our work to safeguard Europe's energy security," White House national security adviser Jake Sullivan said on Tuesday night, noting that he had also spoken to his Danish counterpart Jean-Charles Ellermann-Kingombe.
The big picture: Two leaks were detected in the Nord Stream 1 pipeline and one in the Nord Stream 2 pipeline. While neither pipe was operating at the time the leaks were discovered, both were filled with gas, Reuters noted.
One blast occurred early Monday and a second occurred later that day, public broadcaster SVT reported, per Reuters.
Zoom in: Nord Stream AG confirmed in a statement that "the Nord Stream 1 control center registered a pressure drop on both strings of the gas pipeline," adding that an investigation is underway.
Sweden's Maritime Authority issued a warning for ships to maintain a five nautical mile distance from the sites of the leaks, which were registered near the Danish island of Bornholm.
Danish Prime Minister Mette Frederiksen said she "cannot rule out" sabotage. The country's maritime authority echoed Sweden's warning, noting that ships could lose buoyancy if they're in the vicinity of the leaks and that there remains a risk of the leaked gas igniting at the water's surface and in the air, according to AP.
Bjorn Lund, a seismologist at Sweden's National Seismology Centre SVT there's "no doubt that these were explosions," Reuters reports.
What they're saying: Kremlin spokesperson Dmitry Peskov told reporters Tuesday the leaks were a cause for concern and acknowledged the possibility of sabotage along the pipeline. "No option can be ruled out right now," he said, per Reuters.
"It is too early to conclude yet, but it is an extraordinary situation. There are three leaks, and therefore it is difficult to imagine that it could be accidental," Danish prime minister Mette Frederiksen said Tuesday, the Financial Times reported.
Editor's note: This article has been corrected to note that the leaks began on Monday, not Thursday.
This story has been updated with new details on the blasts registered by Sweden's National Seismology Centre and with comment from White House national security adviser Jake Sullivan.
Go deeper