EU unveils plans to combat energy crisis and vows solidarity with Ukraine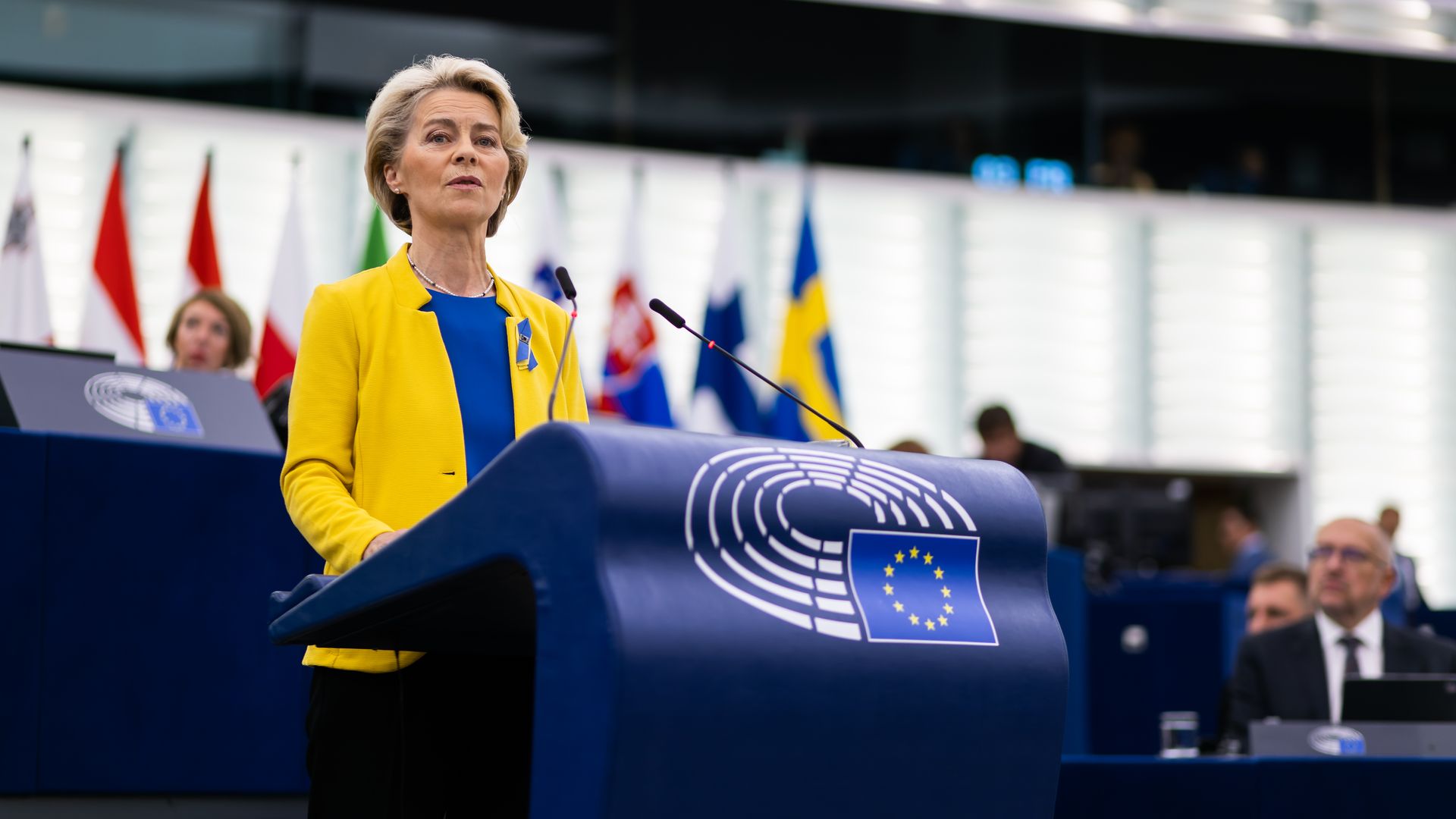 European Commission President Ursula von der Leyen revealed a series of proposals to combat Europe's energy crisis during her annual state of the union speech on Wednesday, promising the EU's enduring solidarity with Ukraine.
Why it matters: Previously heavily reliant on natural gas from Russia, the west's sanctions on Russia have drastically upended Europe's energy supply.
The big picture: Von der Leyen unveiled a series of proposals to aid consumers and businesses grappling with high gas and power costs.
Among the proposals is a cap on revenues of power companies making huge profits during the bloc's energy crisis that could yield $140 billion to "cushion the blow," she said in her speech.
She also said major oil, gas and coal companies "have to pay a fair share" via a "crisis contribution."
"In these times it is wrong to receive extraordinary record revenues and profits benefiting from war and on the back of our consumers. In these times, profits must be shared and channeled to those who need it most," she added.
High energy prices and inflation have prompted some politicians in the bloc, particularly those from the far-right, to argue the measures against Russia should be eased, Reuters reported.
Von der Leyen vehemently shut down any such suggestion in her remarks.
"This is the price for Putin's trail of death and destruction. And I want to make it very clear, the sanctions are here to stay. This is the time for us to show resolve, not appeasement. The same is true for our financial support to Ukraine."
Ukraine's first lady Olena Zelenska was present as a guest of honor at the speech, per Reuters.
Go deeper