Amtrak cancels all long-distance trains ahead of potential railway strike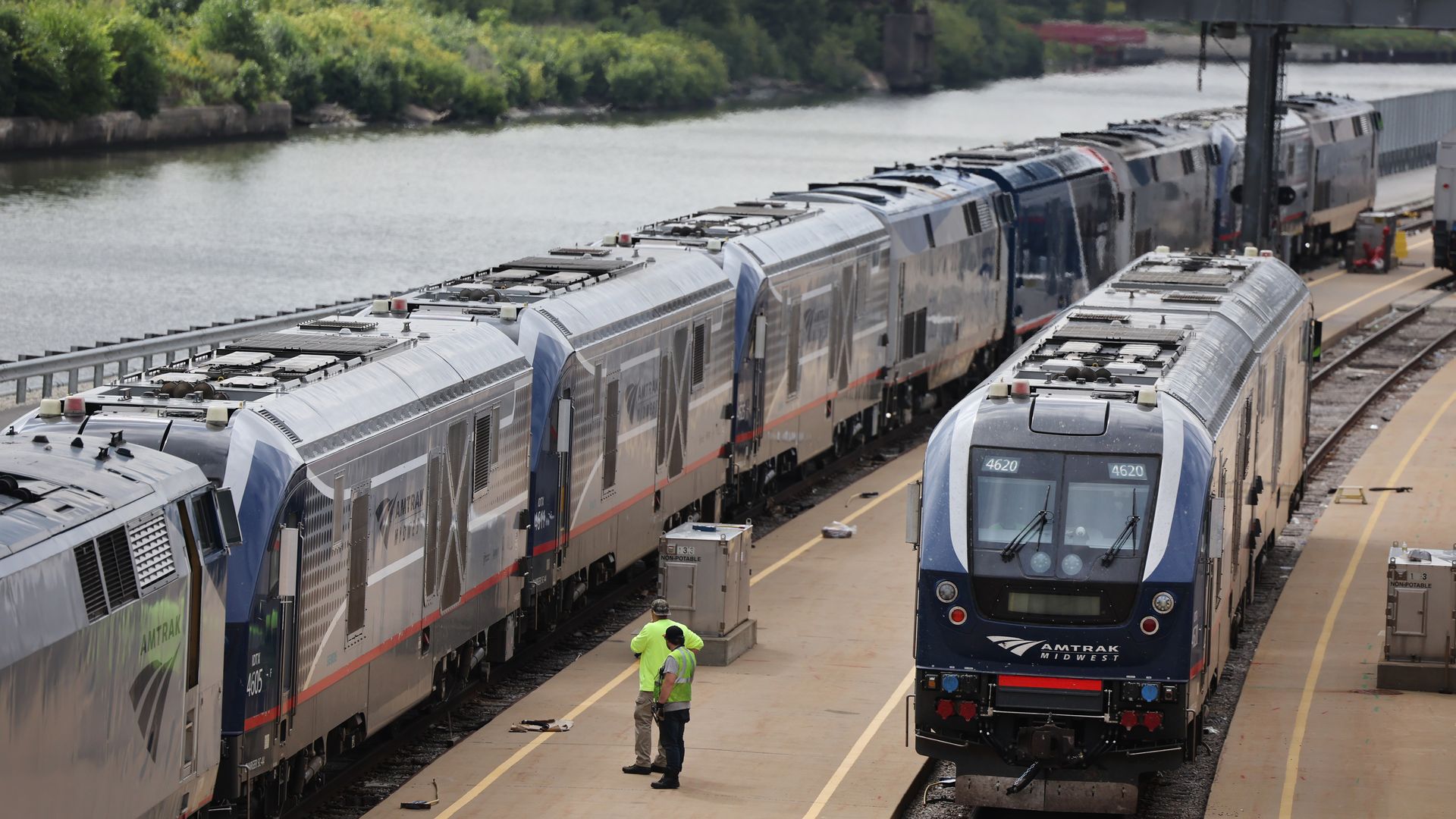 Amtrak canceled all of its long-distance routes starting Thursday in response to a potential railroad workers strike.
Why it matters: It's the latest disruption stemming from the looming labor strike that could start as soon as Friday, which would lead to a shutdown of most of the country's railway system. It would be the first U.S. railway strike in nearly three decades.
It is not expected to affect Northeast Corridor, as it is primarily owned by Amtrak.
Amtrak workers are not involved in the labor dispute between the country's largest freight railroad companies and their workers, but most of the passenger railroad's long routes use track owned and maintained by the freight railroads.
The big picture: The labor dispute is between BNSF, Union Pacific and CSX and the majority of the unions representing around 115,000 workers.
Ongoing talks between the freight companies and the workers have been led by the White House.
The unions have threatened a strike if their requests regarding labor conditions and pay are not heard, and sick time policies have been the primary impasse throughout the talks so far.
What they're saying: "While we are hopeful that parties will reach a resolution, Amtrak has now begun phased adjustments to our service in preparation for a possible freight rail service interruption later this week," Amtrak said in a statement Wednesday.
"Such an interruption could significantly impact intercity passenger rail service, as Amtrak operates almost all of our 21,000 route miles outside the Northeast Corridor (NEC) on track owned, maintained, and dispatched by freight railroads. These initial adjustments include canceling all Long Distance trains and could be followed by impacts to most State-Supported routes."
Go deeper: With rail strike looming, two unions are holding out
Editor's note: This story has been updated with new details throughout.
Go deeper