Modern slavery has risen significantly in last five years, new report says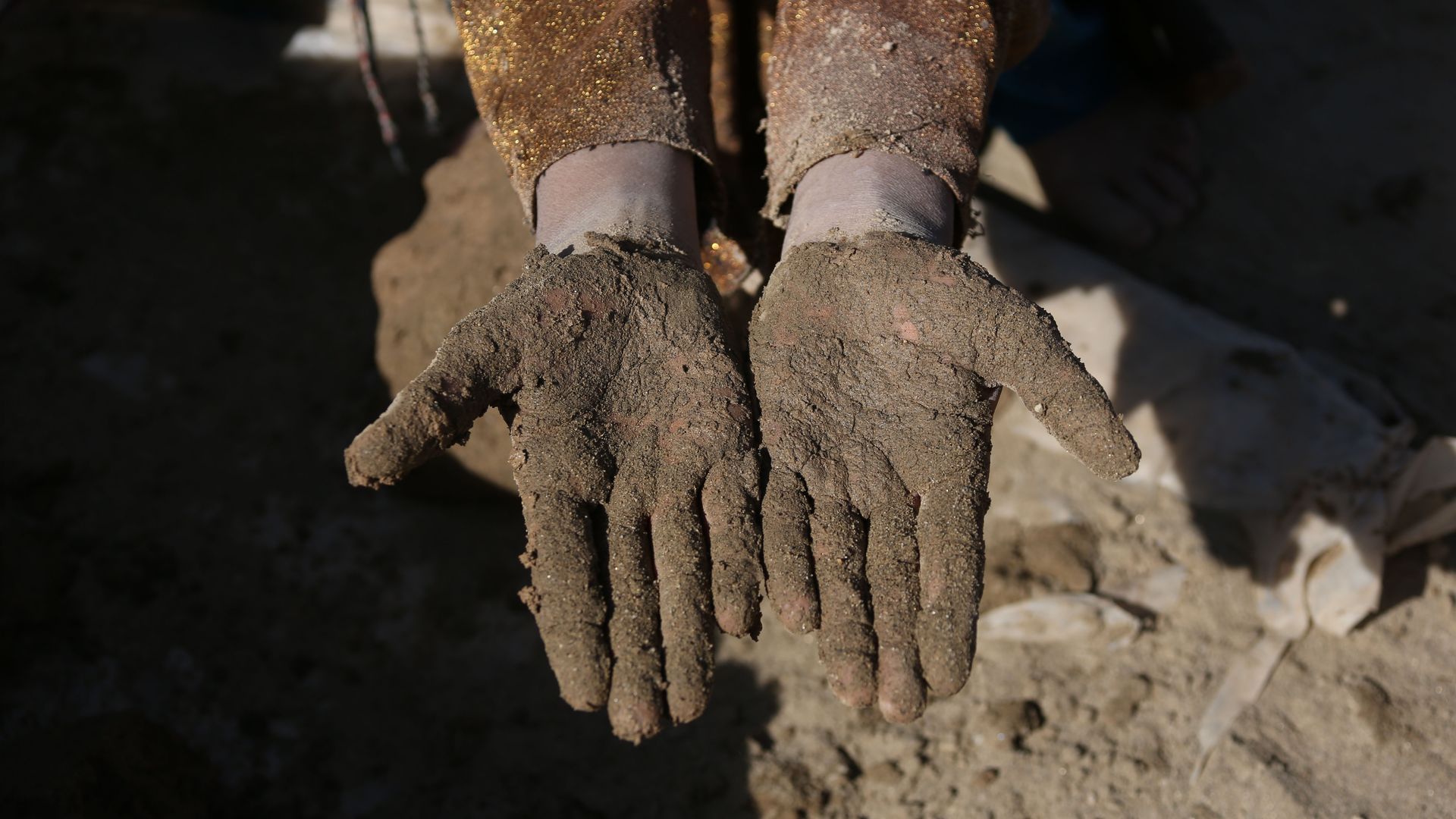 The number of people living in modern slavery reached an estimated 50 million in 2021, marking a significant increase since 2016, according to a new report published Monday by the UN's labor agency.
The big picture: Overlapping crises — from the COVID-19 pandemic to climate change to armed conflicts — have caused "unprecedented disruption to employment and education" and increased extreme poverty, unsafe migration and gender-based violence, leading to a heightened risk of modern slavery, according to the report.
Be smart: The International Labour Organization report defines modern slavery as being "comprised of two principal components — forced labour and forced marriage."
By the numbers: More than 9 million more people are living in modern slavery in 2021 than in 2016, per the report.
The most recent figures consist of 27.6 million people — including 3.3 million children — enduring forced labor and 22 million people in forced marriage.
The report found that more than half of all forced labor occurred in upper-middle-income or high-income countries.
Migrants were three times more likely to be involved in forced labor than adult non-migrant workers. Four out of five people in forced commercial sexual exploitation were women and girls.
More than two thirds of people forced to marry against their will were women and girls, and the vast majority of forced marriages were arranged by family members.
26% of forced marriages occurred in high- or upper-middle-income countries, while roughly 60% of people forced into marriage lived in lower-middle-income countries.
What they're saying: "It is shocking that the situation of modern slavery is not improving. Nothing can justify the persistence of this fundamental abuse of human rights," ILO director-general Guy Ryder said in the press release.
"We know what needs to be done, and we know it can be done," he added.
"Governments cannot do this alone. International standards provide a sound basis, and an all-hands-on-deck approach is needed. Trade unions, employers' organizations, civil society and ordinary people all have critical roles to play."
Go deeper