The energy tragedy was avoidable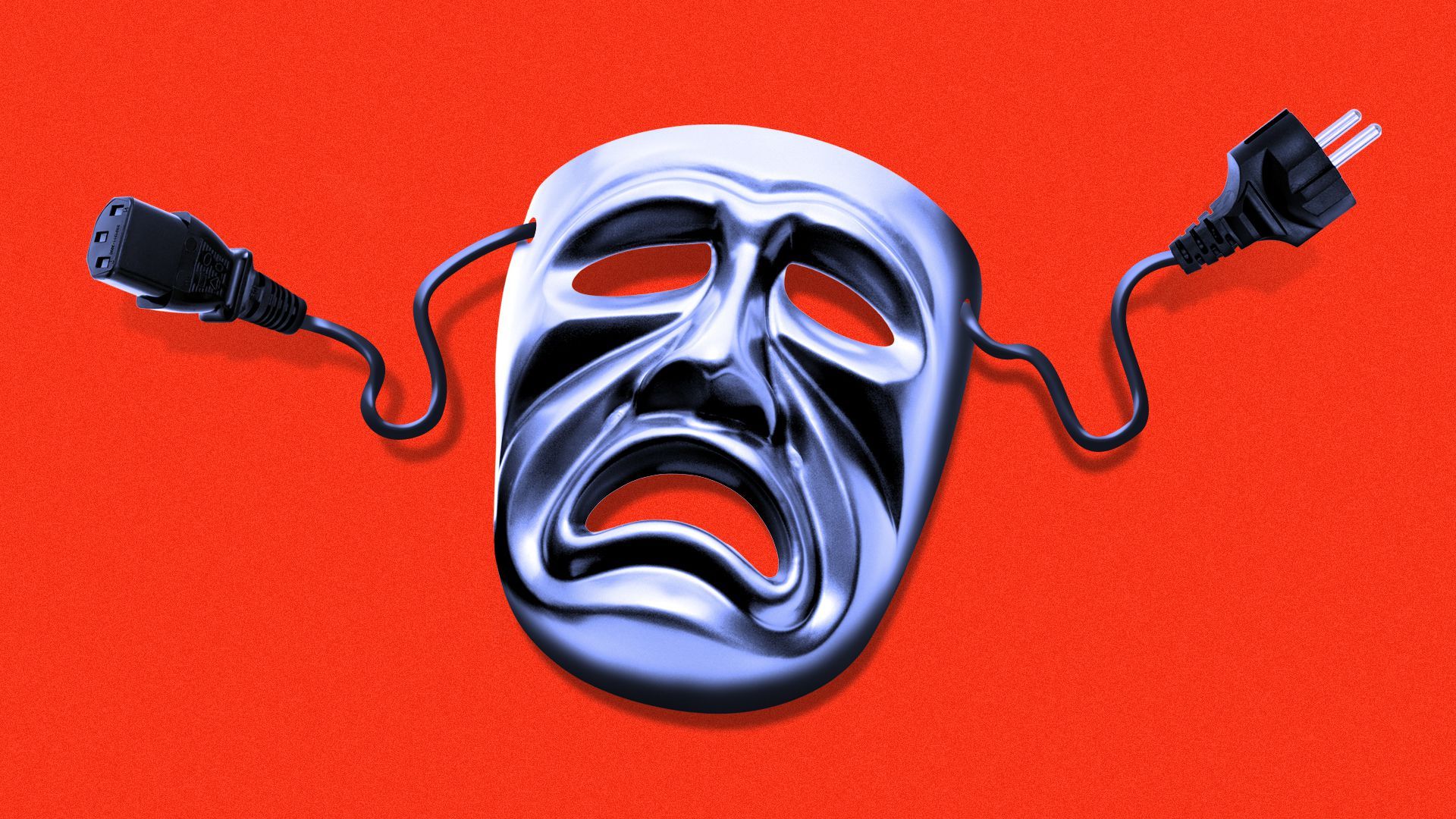 The world's energy infrastructure is failing, in entirely foreseeable — and foreseen — ways.
Why it matters: For more than a decade, policy wonks urged global governments to take advantage of low interest rates by spending trillions of dollars on making our economies resilient to inevitable climate change. Now, that window of opportunity has closed, and the necessary investments are going to be a lot more expensive.
State of play: Around the world, governments have consistently made astonishingly short-sighted decisions about their energy infrastructure.
The big picture: As the world warms, it needs to invest massively in both renewable energy — to reduce its reliance on fossil fuels — and also in the electricity grid itself, so that power from a disparate set of sources and regions can be moved to where it's needed.
By the numbers: A Princeton report put the costs just for upgrading the U.S. transmission grid alone at $2.4 trillion by 2050. (Right now, North America comprises five entirely separate grids: One in the east, one in the west, and three smaller ones in Texas, Alaska, and Quebec.)
The global cost of getting to a net-zero economy by 2050 is on the order of $5 trillion per year between now and 2030. Force for Good has a comprehensive overview of the estimates in the appendix of this report.
The catch: Grid upgrades, like power-generation capacity, always run into NIMBY opposition: No one likes high-voltage power lines in their backyard, or windmills marring their bucolic views. So politicians see no benefit from pushing them, especially when the benefits will be felt far in the future, when they're no longer running for re-election.
The bottom line: For most of the past decade, infrastructure investment capital was cheap. That's why President Obama wanted to start up a national infrastructure bank, which could have prevented some of the current crises.
The delay in mobilizing such investments means everything has gotten more expensive, both in terms of the sums that need to be spent and in terms of the associated financing costs.
Go deeper