NASA's new Moon rocket set for launch Saturday after delay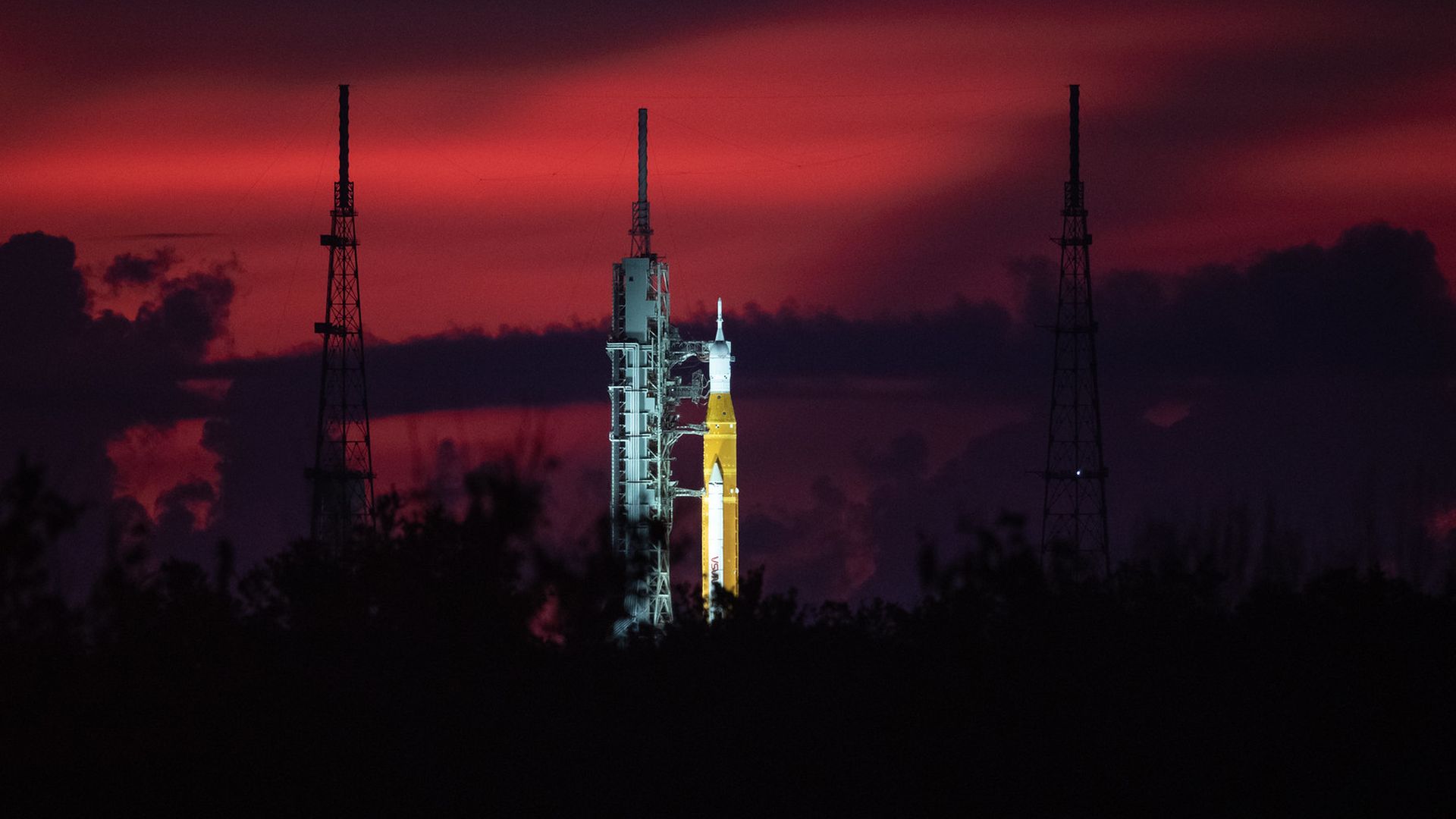 NASA's Space Launch System is set to take flight Saturday afternoon on an uncrewed trip to the Moon after the launch was called off Monday.
Why it matters: This mission — called Artemis I — is the first in NASA's bid to return people to the surface Moon for the first time since the end of the Apollo program.
What's happening: The two-hour launch window for the SLS opens at 2:17pm ET on Saturday from the Kennedy Space Center in Florida.
Once it launches, the SLS is expected to send the uncrewed Orion capsule on a journey around the Moon before the spacecraft comes back to Earth for a splashdown in the Pacific Ocean about 40 days later.
NASA will air live coverage of the launch via NASA TV.
Right now, there is a 60% chance of good weather at launch time.
Between the lines: NASA was originally expected to get the SLS off the ground on Monday, but the launch was scrubbed due to multiple technical errors.
One of those issues involved a sensor showing that one of the four rocket engines wasn't getting to the right temperature.
Now mission managers think the problem was actually due to a faulty sensor, not the engine itself, and they made the decision to push ahead to launch this weekend.
The big picture: More attention is turning to the Moon now as NASA aims to land people back on the lunar surface in 2025.
Go deeper