Pelosi rejects bipartisan privacy bill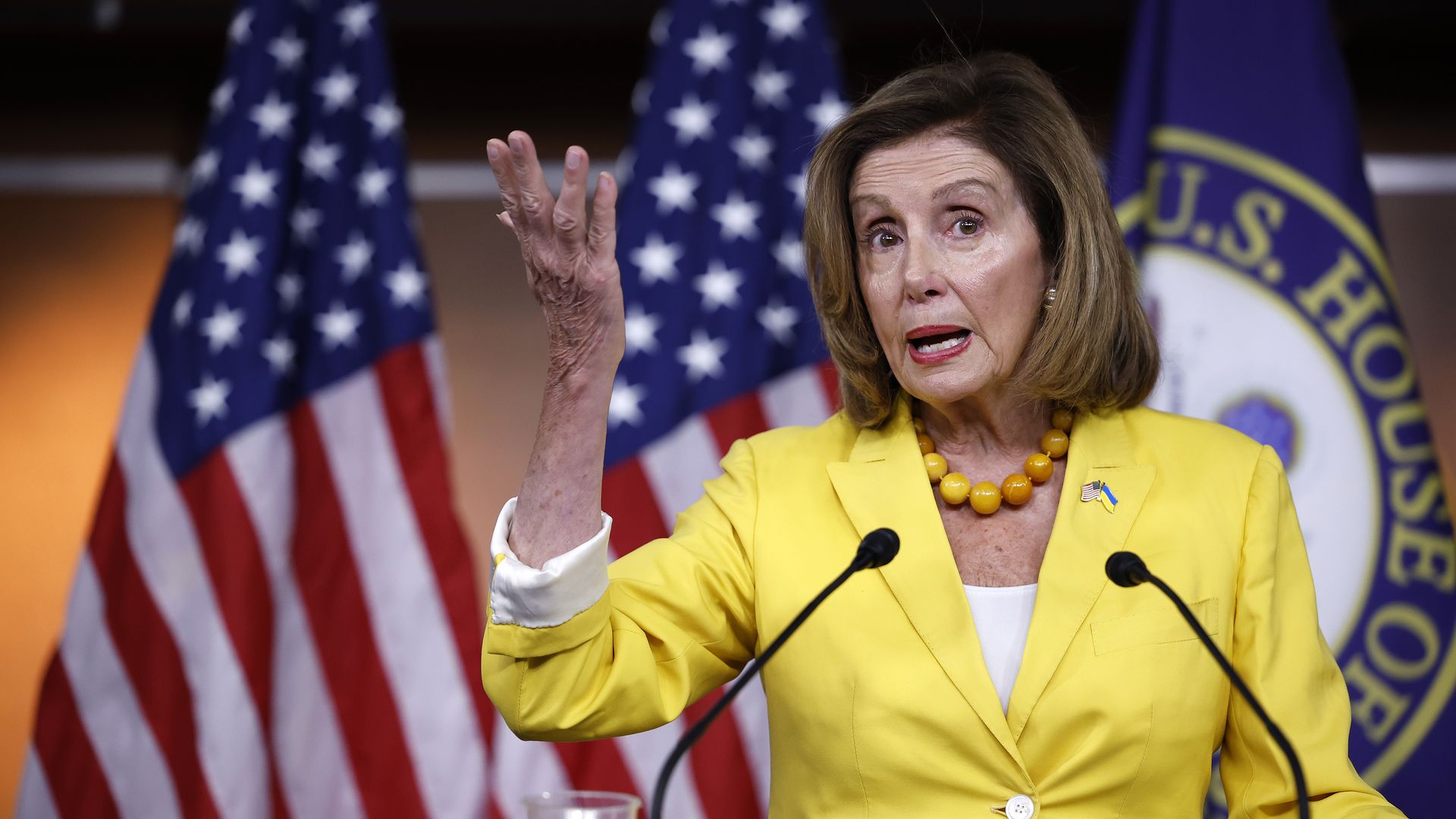 House Speaker Nancy Pelosi (D-Calif.) does not support the most recent federal data privacy bill in its current form, she announced Thursday.
Why it matters: The proposal has won bipartisan support and is farther along than any other recent privacy legislation, but without Pelosi's backing, lawmakers working to pass such a law face a much more uphill battle.
State of play: The bipartisan American Data Privacy and Protection Act (ADPPA) was approved on a 53-2 vote by the House Energy & Commerce Committee in July, setting it up for a possible vote on the House floor, as Axios previously reported.
Criticism from tech companies, disagreement over whether a federal bill should pre-empt existing state data privacy laws and disagreements between the House and Senate have tripped up efforts to pass such a bill for years.
What they're saying: Pelosi said California Gov. Gavin Newsom and others tell her the federal attempt does not "guarantee the same essential consumer protections" as California law.
"With so much innovation happening in our state, it is imperative that California continues offering and enforcing the nation's strongest privacy rights," she said in a release. "California's landmark privacy laws and the new kids age-appropriate design bill, both of which received unanimous and bipartisan support in both chambers, must continue to protect Californians — and states must be allowed to address rapid changes in technology."
"In the days ahead," she added, "we will continue to work with Chairman [Frank] Pallone to address California's concerns."
Go deeper