Updated Aug 30, 2022 -

World
Former Soviet leader Mikhail Gorbachev dies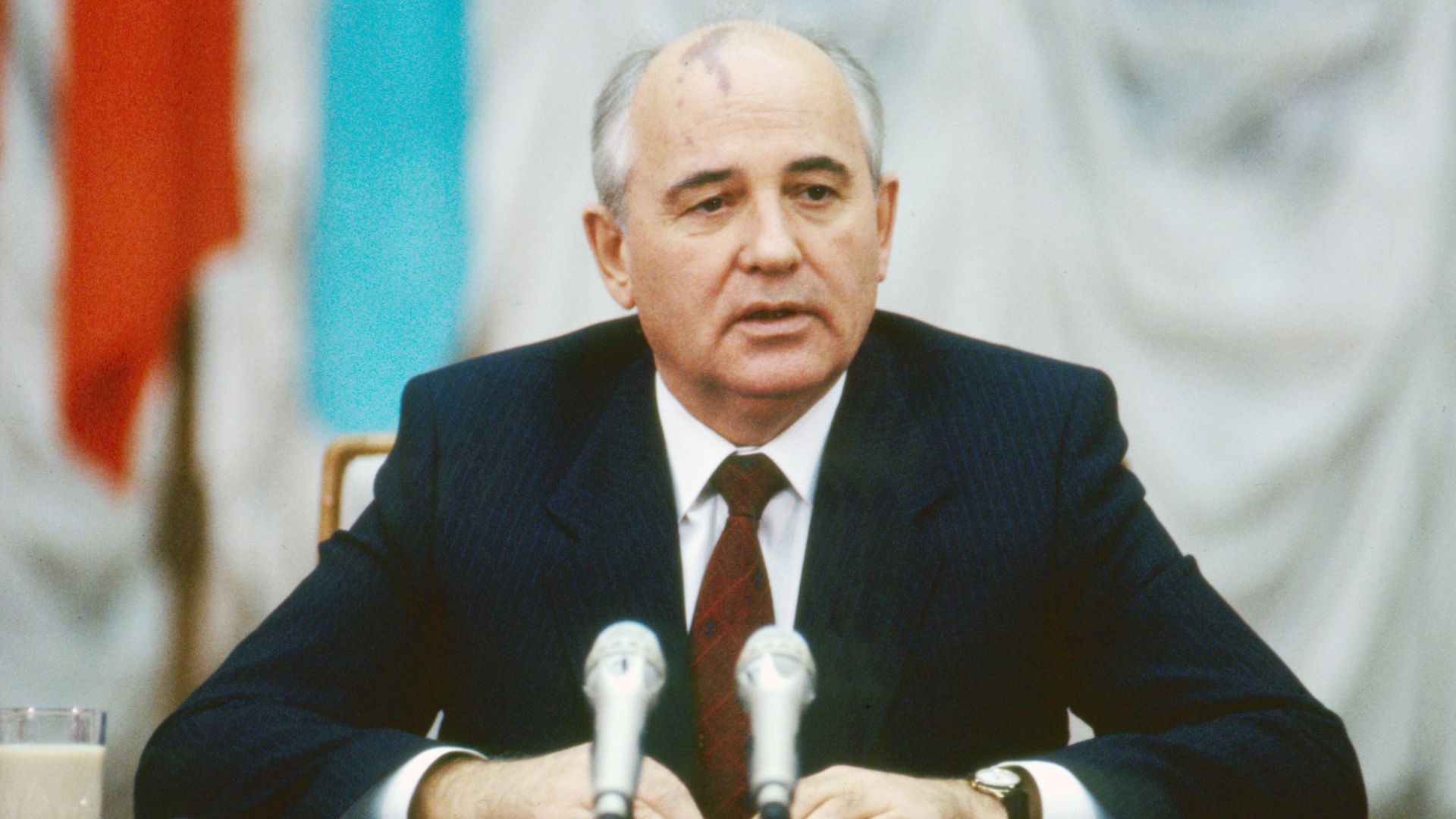 Mikhail Gorbachev, who attempted bold reforms upon assuming leadership of the Soviet Union in 1985 and oversaw its dissolution in 1991, died at 91 on Tuesday, according to Russian state media.
The big picture: Gorbachev sought to modernize the economy and liberalize society through his trademark policies of perestroika and glasnost. He also improved relations with the West and signed arms control agreements with the U.S. But it was under his tenure that the Eastern Bloc, and later the USSR itself, collapsed.
Gorbachev was awarded the Nobel Peace Prize in 1990 and is often seen as an admirable or even heroic figure in the West, in large part because he allowed the Soviet sphere to break apart peacefully.
But in Russia his legacy is more complex, particularly for those like President Vladimir Putin who view the USSR's collapse as a profound tragedy. Gorbachev ran for president in 1996 and won less than 1% of the vote.
Russian state media quoted the Central Clinical Hospital as saying that Gorbachev "died this evening after a serious and long illness."
What they're saying: President Biden was among the world leaders to pay tribute to Gorbachev, calling him "a man of remarkable vision" and "a rare leader," who had "the imagination to see that a different future was possible and the courage to risk his entire career" to achieve it.
"It was easy to see why so many worldwide held him in such high esteem," Biden added in his statement on Tuesday evening.
Flashback: Gorbachev became General Secretary of the Communist Party at age 54, bringing a new dynamism to the Kremlin after a period of stagnation under a succession of aging leaders.
But over time it became clear that the reforms he unleashed had developed a momentum of their own. There were growing demands for democracy and self-determination in the streets, and vicious infighting inside the Soviet power centers.
Gorbachev survived a coup attempt in August 1991, but by then his authority was crumbling. He resigned Dec. 25 that year, after which 15 independent states replaced a defunct superpower.
The bottom line: Gorbachev had no idea the events he helped set in motion would end with the country he led ceasing to exist. Still, he is often described as one of the most significant political leaders of the second half of the 20th century.
Editor's note: This article has been updated with comment from President Biden.
Go deeper