Fencing around Supreme Court removed, building is still closed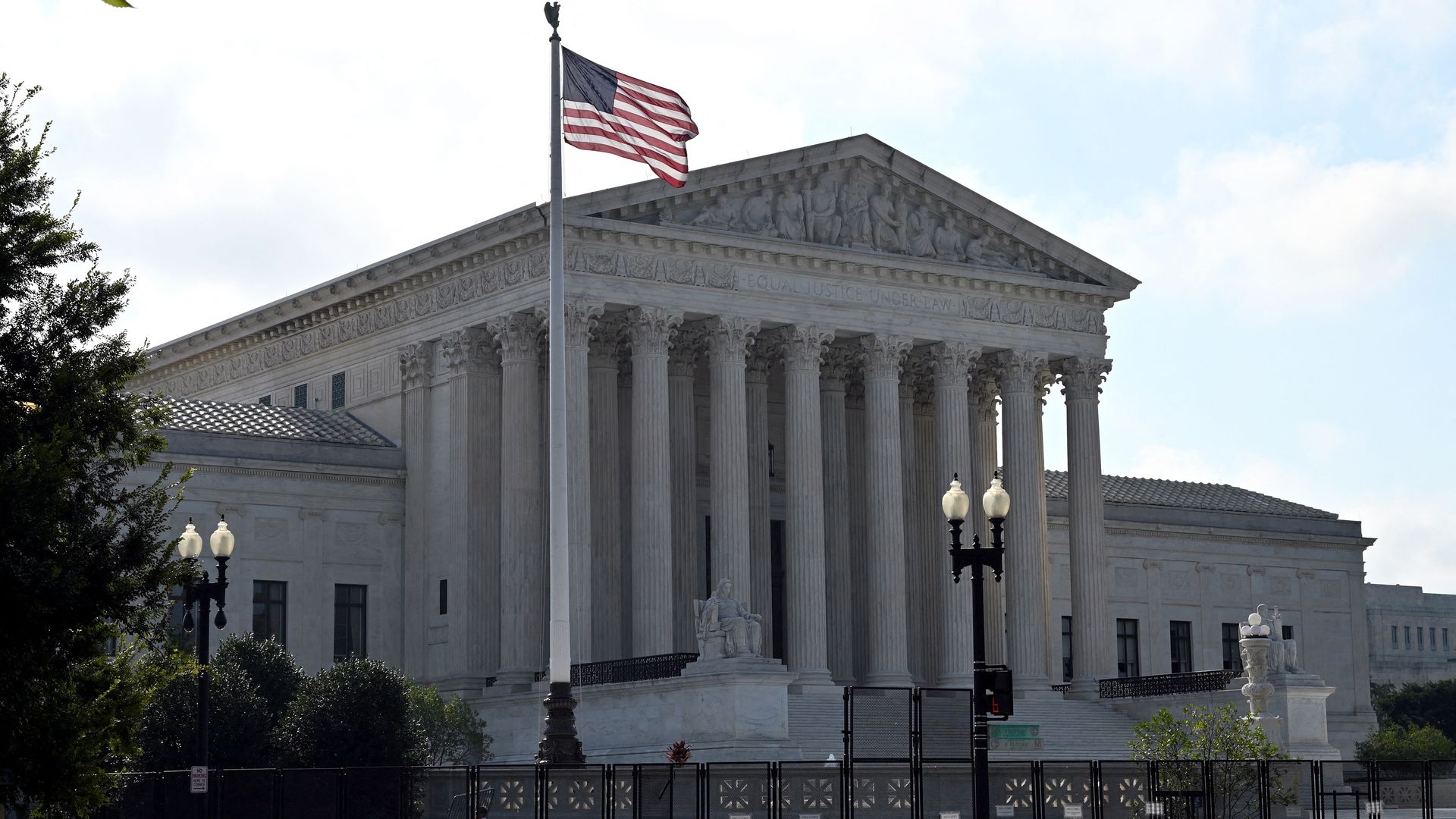 Fencing that has surrounded the U.S. Supreme Court since May was removed this weekend, though the building remains closed to the public, SCOTUSblog reported.
The big picture: The fence was installed this spring amid protests after a leaked draft opinion indicated the Supreme Court's readiness to overturn Roe v. Wade, which it ultimately did in June.
Public access to the building was curtailed in 2020 with the onset of the COVID-19 pandemic and remains so, per SCOTUSblog.
Though the fence is gone, small barricades remain in front of the building's front steps and plaza.
But the sidewalk in front of the court is now accessible to pedestrians.
While court spokesperson Patricia McCabe confirmed to AP that the fence had been removed over the course of the weekend, she added that "the Court as a matter of policy does not discuss security arrangements."
The court has not yet said when it plans to reopen the building to the public.
Go deeper