Majority of Americans say U.S. should back Ukraine until Russia withdraws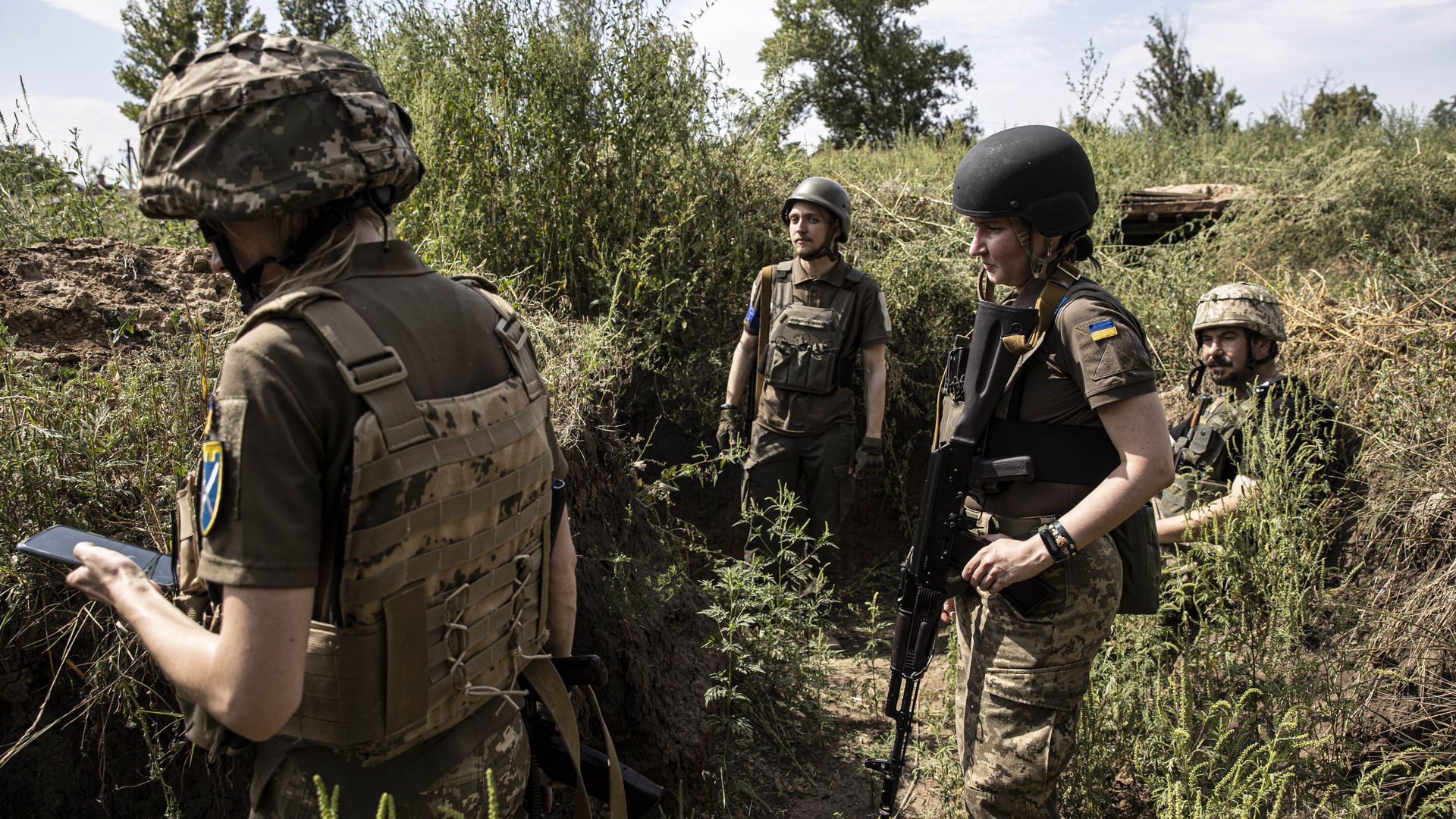 Just over half of the people in the U.S. believe it should continue to support Ukraine until the complete withdrawal of Russian troops, according to a new Reuters/Ipsos poll.
Why it matters: Wednesday marks six months since the start of the war, with Russia currently occupying one-fifth of Ukraine.
In recent weeks, Ukrainian President Volodymyr Zelensky has said that the war with Russia must end not only with Russian forces having been pushed back to their pre-invasion borders but with the retaking of Crimea, which Russia annexed in 2014.
The big picture: Roughly 53% of Americans surveyed said they supported the U.S. backing Ukraine "until all Russian forces are withdrawn," Reuters reported.
Only about 18% of respondents said they opposed such a move.
The support for the American backing of Ukraine was bipartisan, with 66% of Democrats and 51% of Republicans in favor.
In addition, 51% of respondents favored sending arms to Ukraine, while 22% opposed it.
Most Americans surveyed opposed sending American troops to Ukraine — with only 26% supporting — but 43% supported sending U.S. troops to NATO countries neighboring Ukraine.
58% of the Americans surveyed said they were following Russia's invasion of Ukraine very or somewhat closely.
Methodology: This Reuters/Ipsos poll was conducted Aug. 16-17 among 1,005 adults. The margin of sampling error is ±3.8 percentage points.
Go deeper