EU countries may use smaller doses to increase supply of monkeypox vaccine, agency says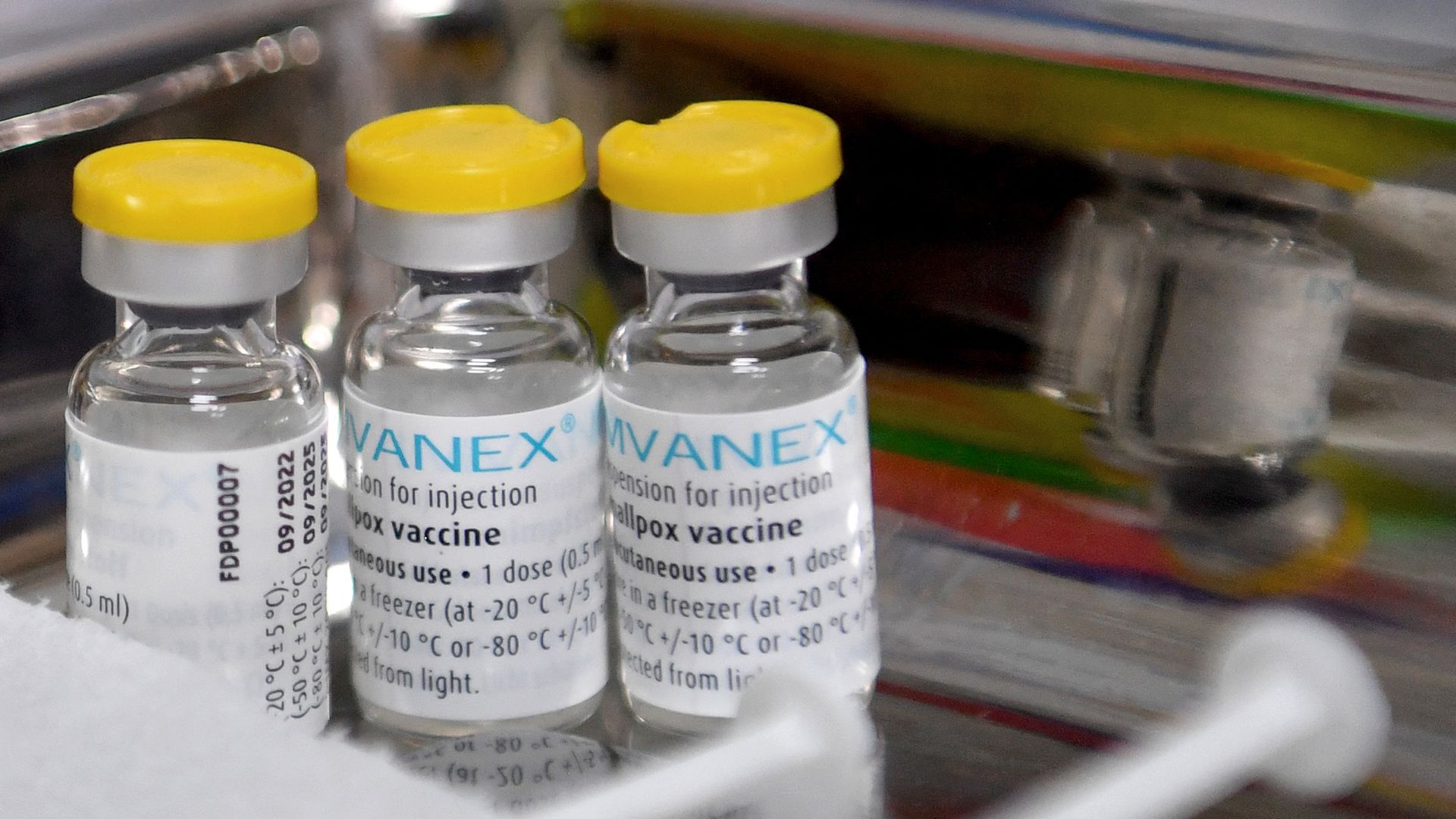 The European Medicines Agency said on Friday that European Union countries may temporarily use smaller doses of the monkeypox vaccine in order to boost supply.
The big picture: The EU drug regulator's announcement comes after the United States Food and Drug Administration said earlier this month that it was considering a "dose-sparing" approach that would split doses of the Jynneos monkeypox vaccine into fifths.
Driving the news: The EMA advised in a press release that national authorities can use the smaller dose "to protect at-risk individuals during the current monkeypox outbreak while the supply of the vaccine remains limited."
Data showed that people who received one-fifth of the standard dose "produced similar levels of antibodies" to those who received the normal dose, according to the press release.
Background: The dose-sparing approach requires a different method of injection than the normal approach.
While the full dose is administered with a subcutaneous injection, or an injection into the fat layer underneath the skin, the smaller dose is administered with an intradermal injection, or an injection into the dermis. The dermis lies just below the top layer of skin known as the epidermis.
The EU agency's Emergency Task Force noted that "only healthcare professionals with experience giving injections intradermally should administer the vaccine this way."
Go deeper