Starbucks asks labor board to suspend mail-in ballot union elections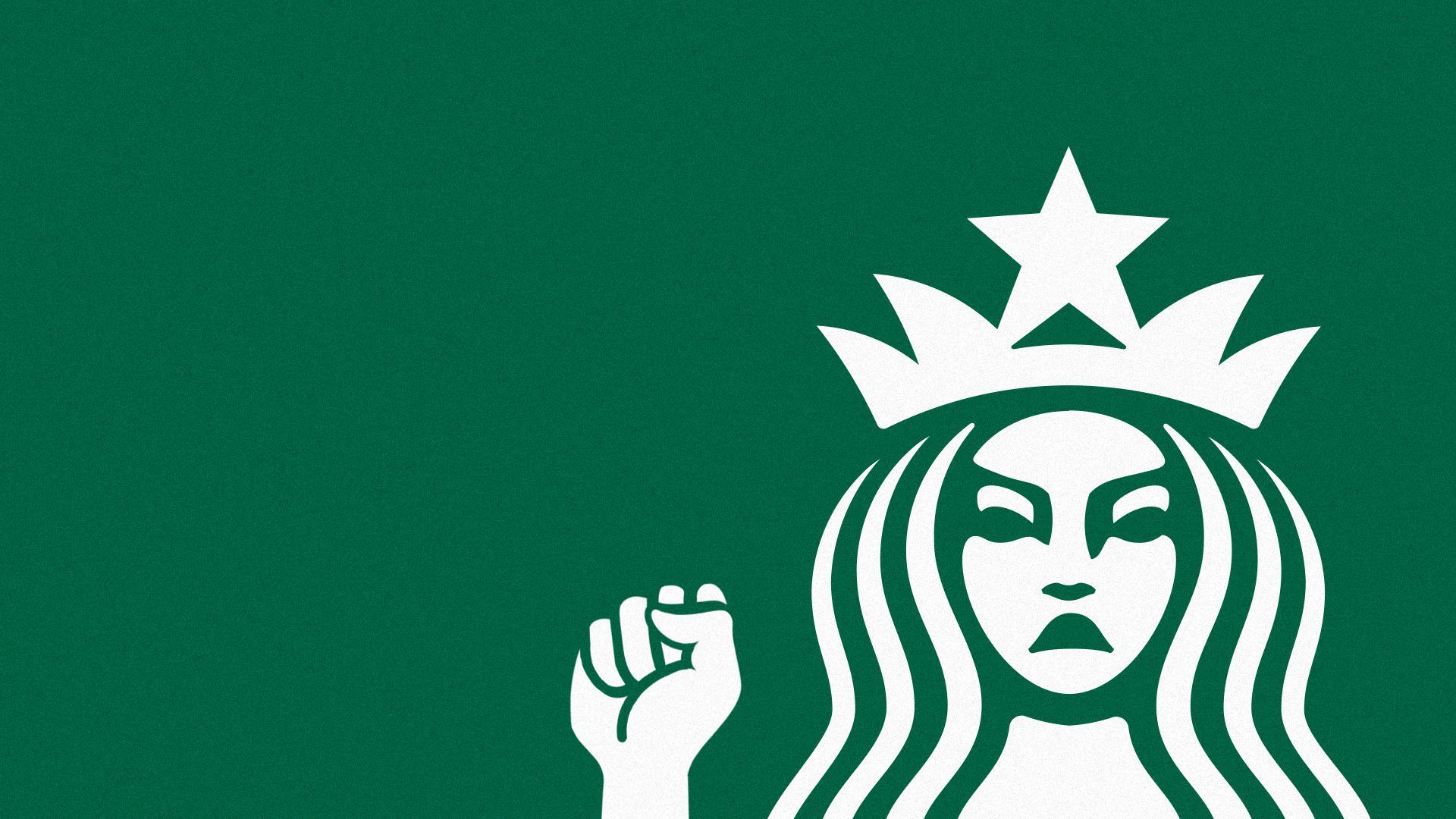 Starbucks is alleging that National Labor Relations Board employees have engaged in "highly improper, systemic misconduct involving Starbucks and Workers United" in unionizing attempts. 
Why it matters: In a letter sent to the labor board Monday, the Seattle-based coffee giant is asking the board to "immediately suspend all Starbucks mail-ballot elections nationwide" until there have been a thorough investigation. 
Details: The alleged misconduct was reported by a "career NLRB professional," who knew of an effort to "tip the scales" in voting to favor the union in a Kansas City store election, according to Starbucks.
The coffee giant alleged that the misconduct has occurred in other regions as well.
The accusations include union agents secretly arranging for in-person voting during mail-in only elections, as well as giving confidential, real-time information regarding specific vote counts.
What they're saying: "We are very clear on the fact we can't ignore the information, and it's important to protect the rights of every partner and ensure the integrity of the election process," Starbucks said in a statement shared with Axios. 
"We believe every partner engaged in a petition and a union representation election vote should trust the process is fair, their voice and vote is considered, and that the final outcome is true and accurate," the statement said.
Starbucks Workers United in a statement called the accusation "absurd," saying it's the company's latest attempt to distract from their "unprecedented anti-union campaign" and "manipulate the legal process for their own means."
"Starbucks is simultaneously claiming to stand for voter protections, and then asking that all elections be suspended nationwide. This is hypocrisy at its finest," said Michelle Eisen, a Starbucks barista in New York, in the statement.
"Unfortunately, it's now in vogue for the losers of some elections nationwide to attempt to reverse elections by any means they think are necessary, and Starbucks is taking a page out of that book," Starbucks Workers United said.
An NLRB spokesperson said the board doesn't comment on open cases, adding that it "will carefully and objectively consider any challenges" that have been raised through its formal process.
What's next: The NLRB is hosting a hearing on the matter Tuesday.
Go deeper