Norway puts down beloved walrus, citing public safety concerns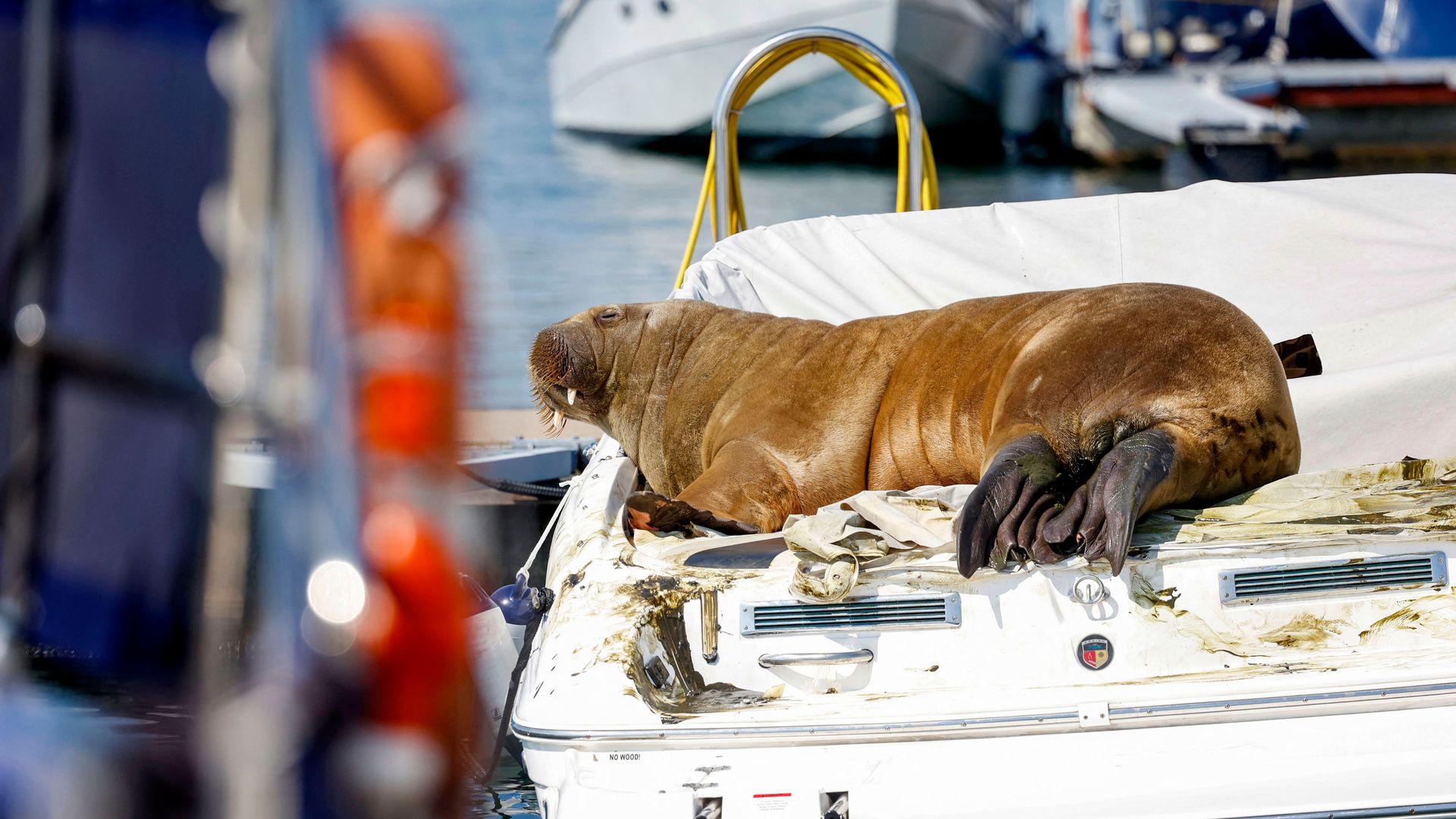 Norwegian authorities on Sunday euthanized a 1,300-pound walrus named Freya, who captivated onlookers and the internet this summer as she climbed aboard and damaged boats along the country's coastline.
Driving the news: Frank Bakke-Jensen, the director general of fisheries, said in a press release that authorities decided to put the animal down due to the "continued threat to human safety."
The public was disregarding the guidance to keep a clear distance from the walrus, increasing the possibility someone could get hurt, the press release said.
Authorities considered moving Freya but decided it was not a viable option, according to the press release.
"We have sympathies for the fact that the decision can cause reactions with the public, but I am firm that this was the right call," Bakke-Jensen said. "We have great regard for animal welfare, but human life and safety must take precedence."
Go deeper