Capitol rioters seek to profit from Jan. 6 participation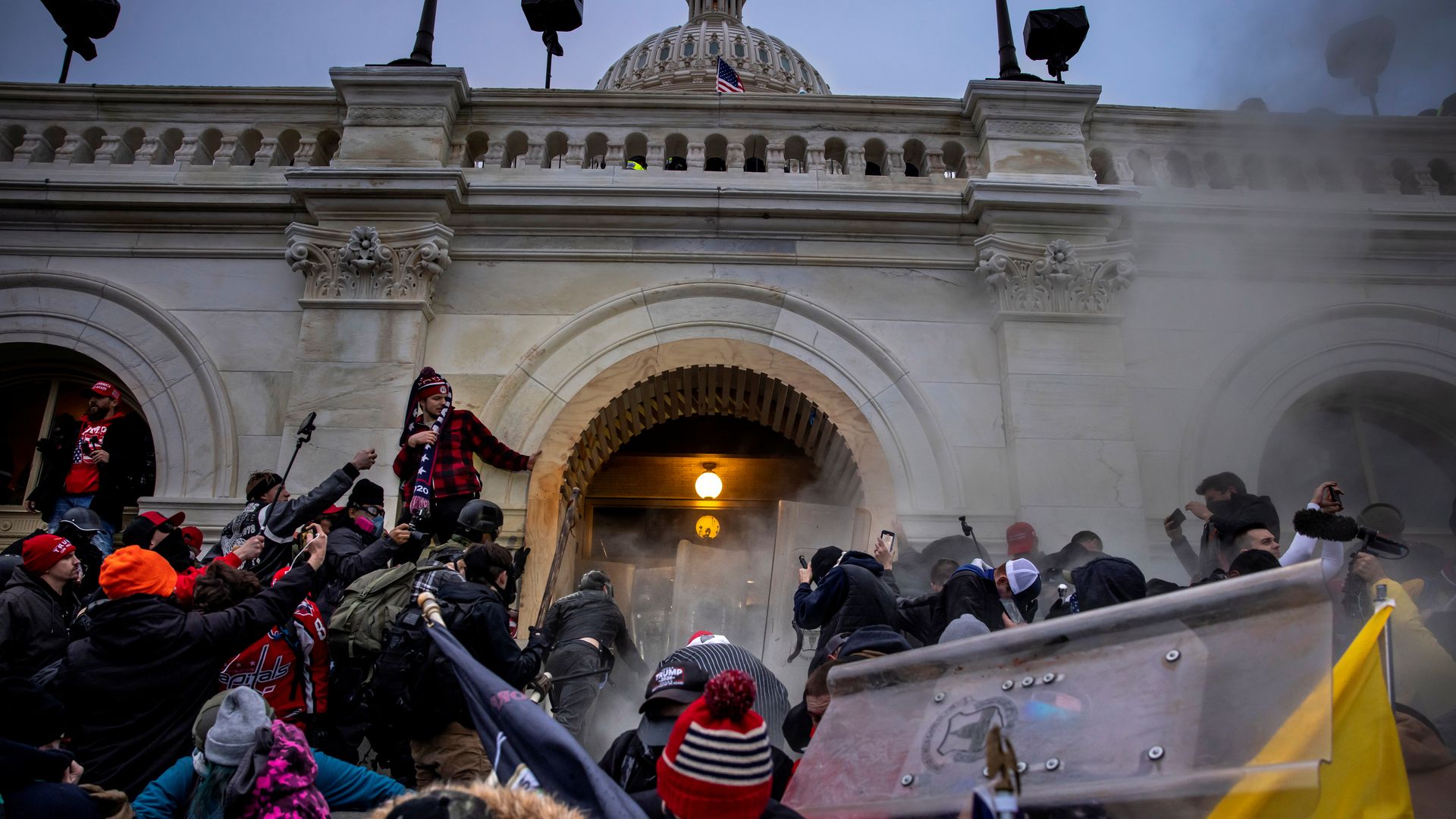 Several Capitol rioters are attempting to profit off of their participation in the deadly mob that stormed the U.S. Capitol, even as they admit to wrongdoing, the AP reported.
Driving the news: While some defendants have managed to raise tens of thousands of dollars off of their Jan. 6 crimes, their efforts have sometimes backfired, as prosecutors seek tougher punishments and authorities aim to take back profits, according to the AP.
Anti-vaccine doctor Simone Gold raised more than $430,000 for her legal expenses after she participated in the Jan. 6 riot, per the AP. Even as Gold pleaded guilty and called the riot "destructive," the federal judge who sentenced Gold to two months in prison said she misled supporters by claiming that the prosecution was politically motivated, the AP reported.
Capitol rioter John Earle Sullivan earned more than $90,000 from selling his video footage of the mob, according to the AP. Authorities later seized more than $62,000 from his bank account.
Scott Fairlamb, who punched a police officer on Jan. 6, raised more than $30,000 to cover his costs. Prosecutors recommended a fine, noting that he should not be able to capitalize on his actions, the AP reported.
Jan. 6 defendant Kyle Fitzsimmons raised more than $20,000 for his legal defense despite being represented by a public defender, according to court documents. The court ordered Fitzsimmons to pay more than $12,000 in response.
After prosecutors learned that Adam Johnson, who took House Speaker Nancy Pelosi's podium during the riot, intended to publish a memoir, they included a provision in his plea agreement requiring him to relinquish any profits from a book in the next five years, per the AP.
Robert Palmer, who threw a fire extinguisher at police officers, did not receive credit for accepting responsibility despite his guilty plea, after he created a campaign called "Help Patriot Rob" to raise money, according to AP.
Go deeper