Europe faces heat wave, raging wildfires and dire drought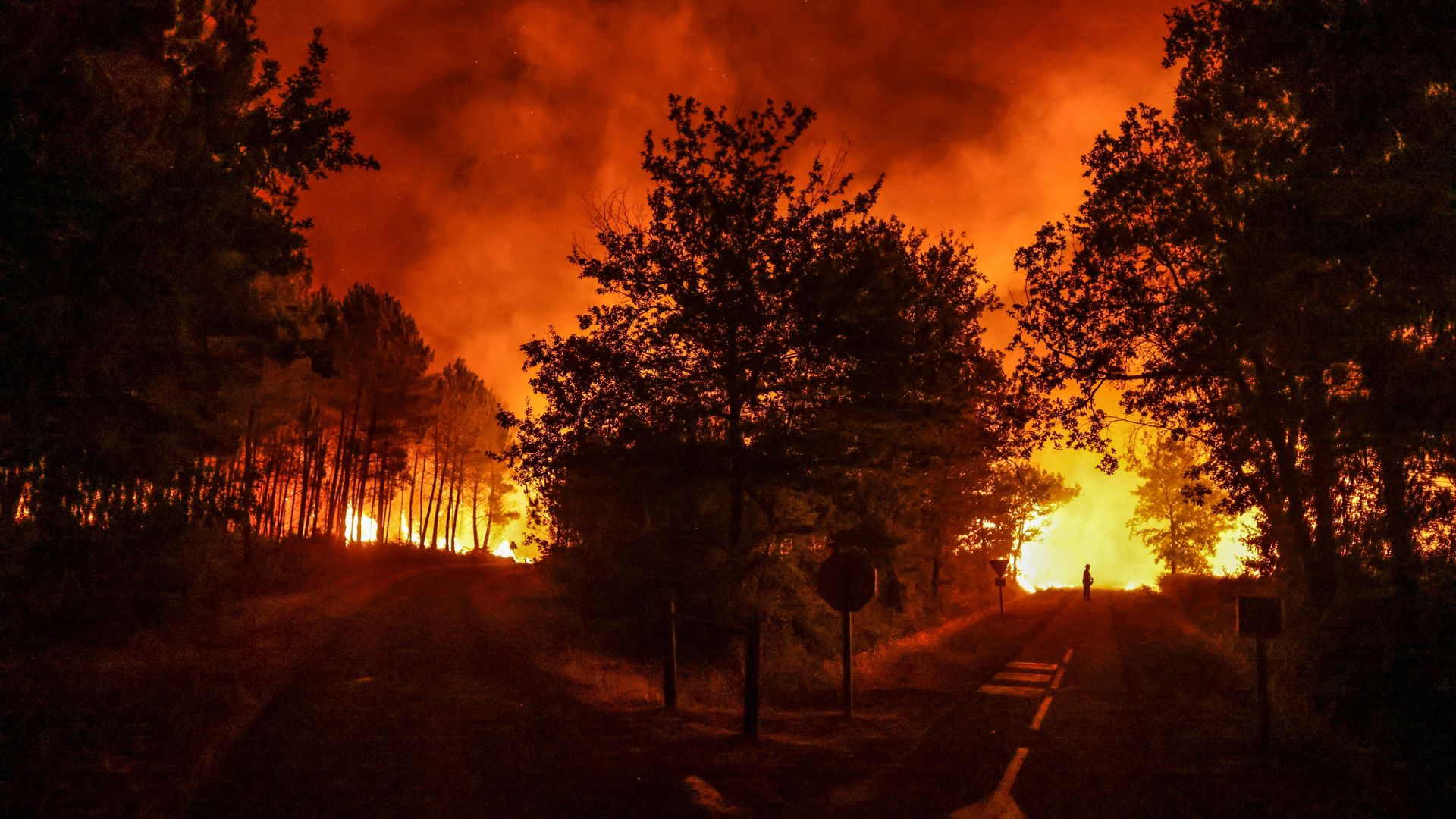 This is the summer that climate change impacts are becoming overwhelmingly obvious and costly across much of Europe.
The big picture: Western Europe's fourth region-wide, fierce heat wave of the summer is well underway.
Threat level: In the U.K., where temperatures are forecast to soar into the mid-to-upper 90s today through Sunday, the Met Office has hoisted an Amber "Extreme Heat Warning" through the period.
Context: Much of Europe is in the middle of an intense drought, which the heat will only worsen. French officials have called that country's drought, which has knocked some nuclear power plants that rely on river water to cool their reactors offline.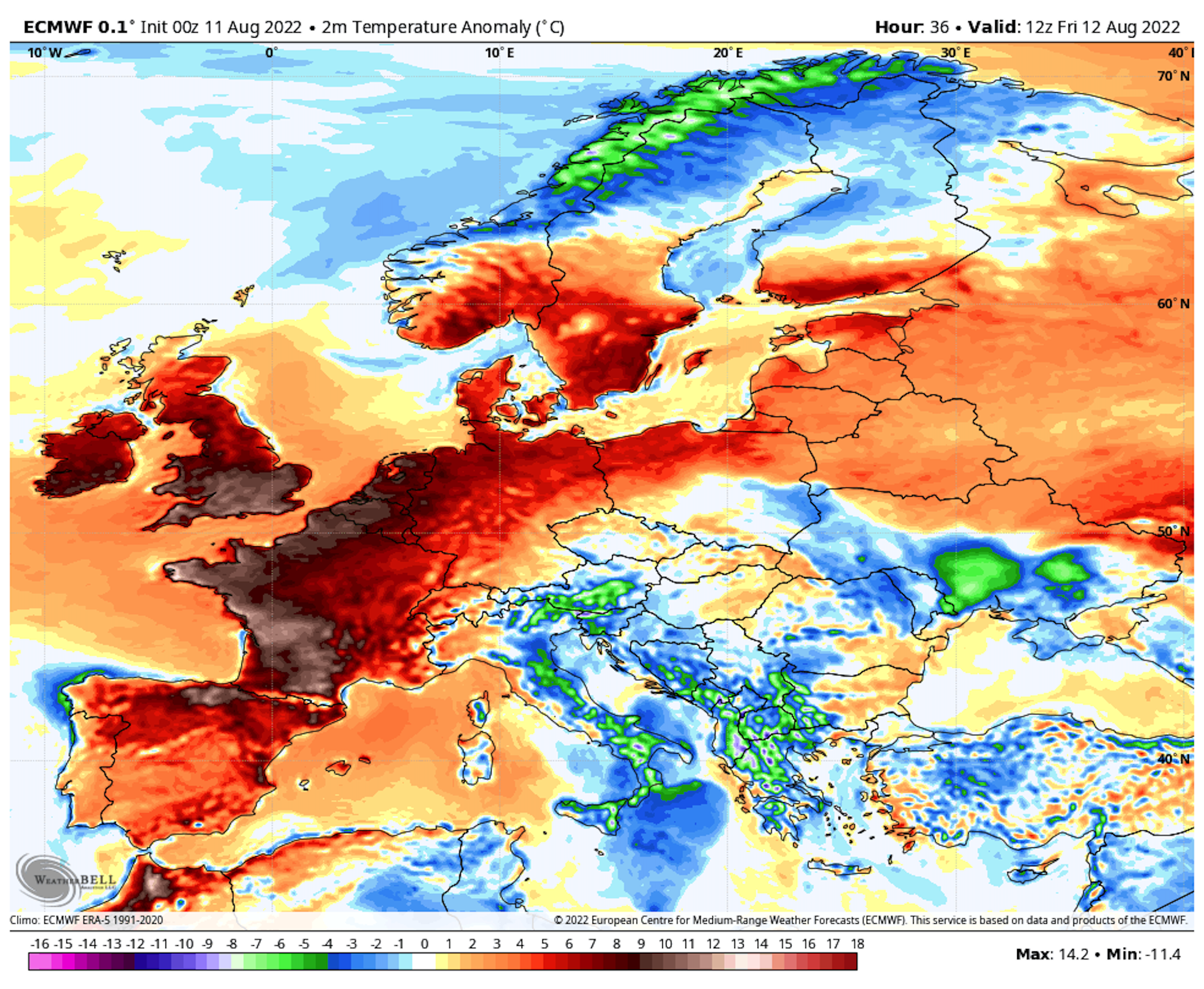 Of note: The heat and drought conditions are reducing crop productivity, cutting the harvest of key commodities at a time when food supplies are strained worldwide and prices are elevated due to Russia's unprovoked invasion of Ukraine.
Context: Heat waves are more likely to occur, more intense, and longer lasting due to human-caused climate change.
Go deeper: Drought threatens 60% of EU and U.K. as Europe faces "critical situation"
Go deeper