Southern California county to let voters decide on secession measure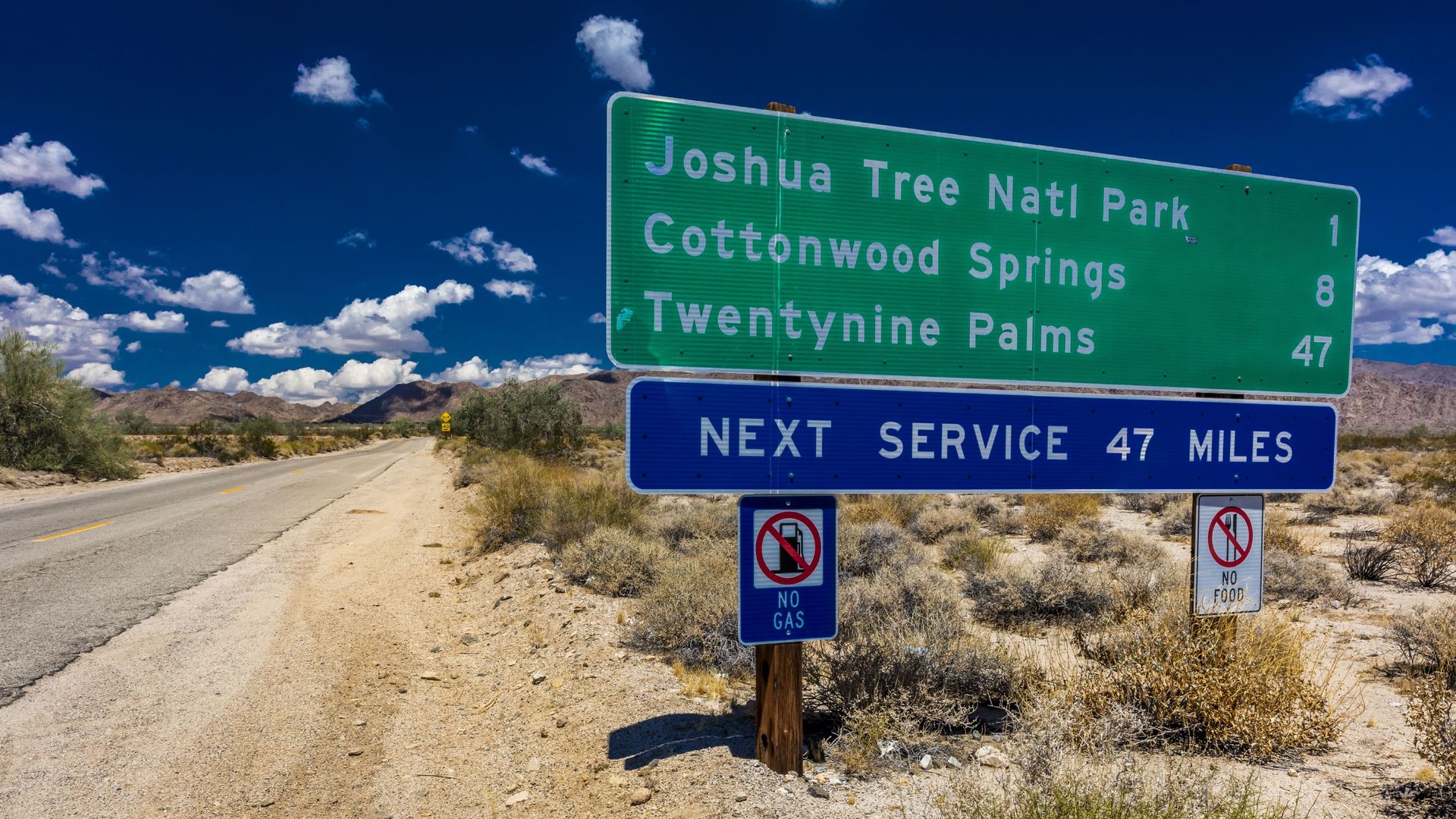 Southern California's San Bernardino County will let voters decide on a measure that could allow it to secede from the rest of the state.
Driving the news: The county's Board of Supervisors voted unanimously Tuesday to add a measure to the November ballot that asks voters to decide whether officials should "pursue all options, up to and including seeking approval to form a new state, so that San Bernardino County can obtain its fair share of state and federal resources."
Details: Tuesday's vote, which was the second one in favor of the measure, was required for the county to move forward with adding the question to the Nov. 8 ballot.
What they're saying: While all five supervisors on the board voted in favor of the measure, they're not all necessarily calling for secession.
Supervisor Joe Baca Jr. said he's against splitting from the state but is interested in studying whether the county and its residents are owed more state and federal funds than they currently get, according to the AP.
"I do think we have to look at anything we can do to enhance services for our residents," he said. "I'm not in favor of seceding. I'm proud to be from California. I love California."
But, but, but: Seceding from the state would require approval from the California Legislature and the U.S. Congress.
By the numbers: San Bernardino County ranks 36th out of 56 counties for per-capita revenue received from the state and federal governments, county spokesperson David Wert told the AP.
The county is home to 2.1 million people.
It's California's 5th most populous county and is the largest in the nation by area.
Go deeper