Amnesty regrets "distress and anger" caused by Ukraine report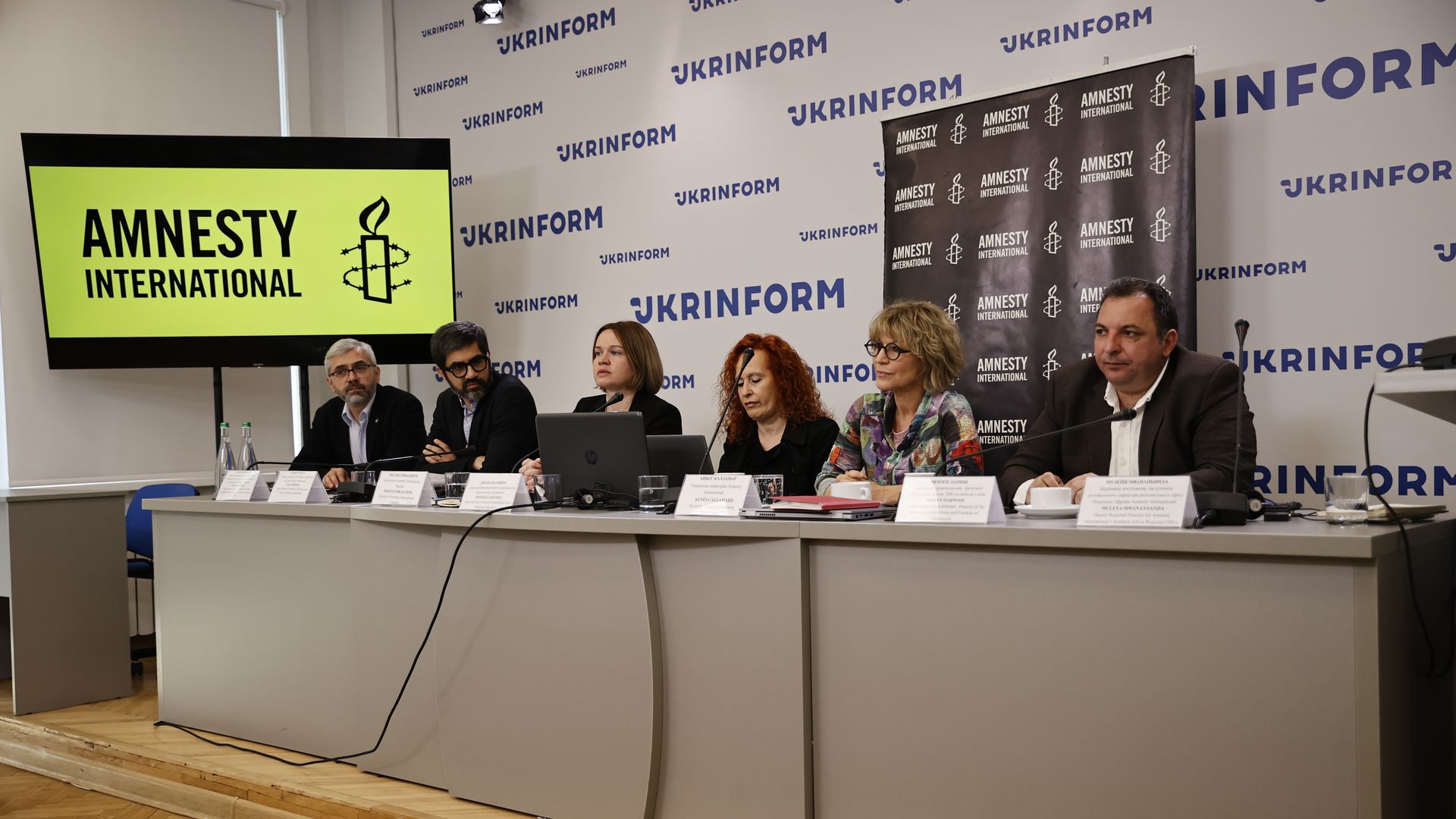 Amnesty International apologized on Sunday for the "distress and anger" caused by its recent report criticizing Ukraine's military tactics for endangering civilians but said it stood by its findings.
Driving the news: The report, published Thursday, said Ukrainian forces had violated international humanitarian law by basing themselves in civilian buildings and launching attacks from residential areas.
The backlash to the report was swift, with the head of Amnesty International's Ukraine arm resigning Friday after dubbing the report "a tool of Russian propaganda."
Ukrainian President Volodymyr Zelensky said in his nightly address Thursday that Amnesty International was attempting "to grant amnesty to the terrorist state and to shift blame from the aggressor to the victim of the aggression," per Politico.
What they're saying: "Amnesty International deeply regrets the distress and anger that our press release on the Ukrainian military's fighting tactics has caused," the organization wrote in an email to Reuters on Sunday.
"Amnesty International's priority in this and in any conflict is ensuring that civilians are protected. Indeed, this was our sole objective when releasing this latest piece of research. While we fully stand by our findings, we regret the pain caused," the statement added.
"This does not mean that Amnesty International holds Ukrainian forces responsible for violations committed by Russian forces, nor that the Ukrainian military is not taking adequate precautions elsewhere in the country," it said.
"We must be very clear: Nothing we documented Ukrainian forces doing in any way justifies Russian violations."
Go deeper