Senate passes bill to help veterans exposed to burn pits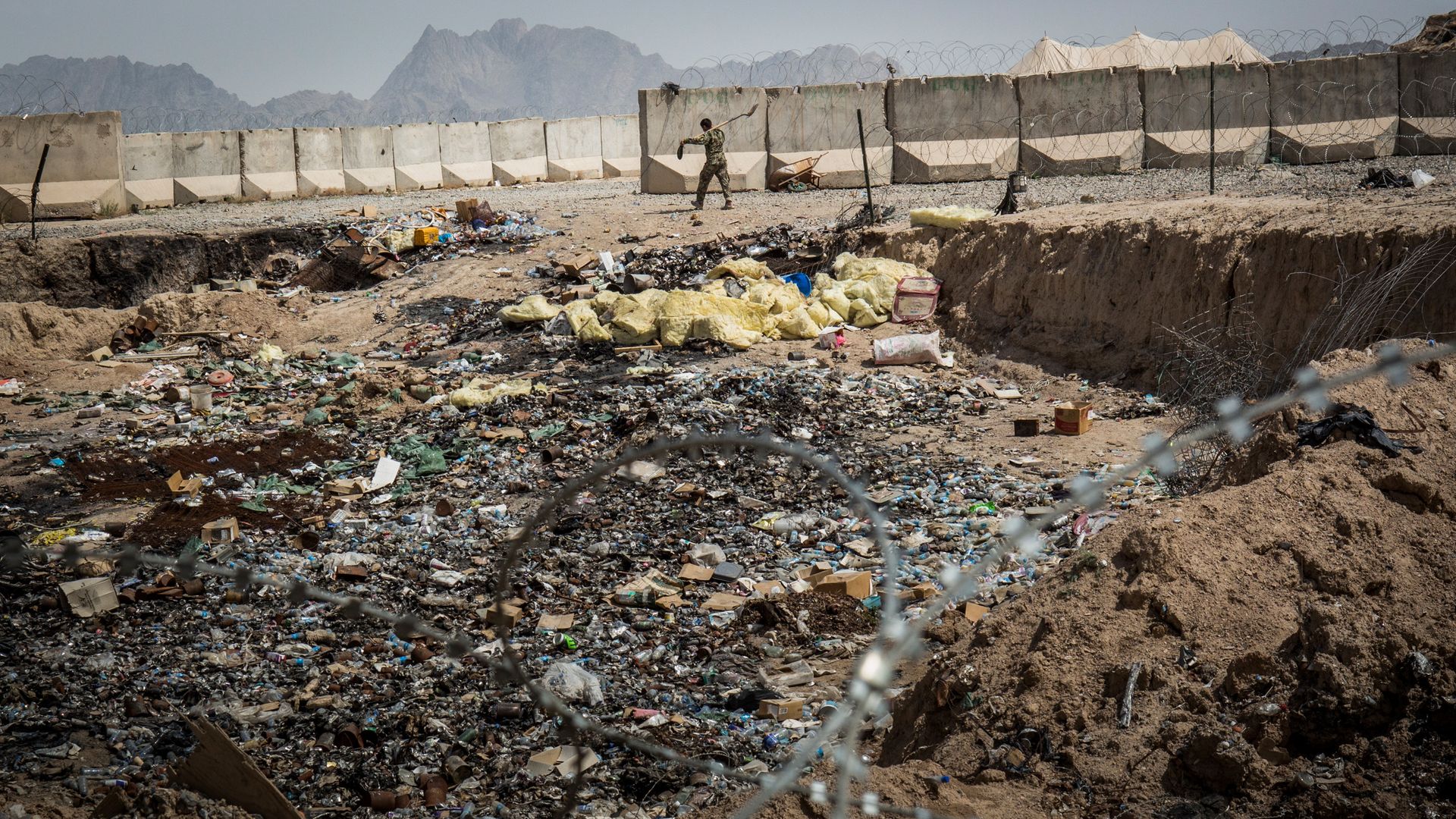 The Senate passed legislation expanding healthcare and disability payments to roughly 3.5 million veterans who have been exposed to burn pits since the Sept. 11 attacks.
Why it matters: The passage comes after more than 25 Republican senators, who previously supported the measure, temporarily blocked it from advancing last week, citing spending concerns.
By the numbers: The Honoring Our Promise to Address Comprehensive Toxics (PACT) Act bill passed 86-11, with those voting against the measure all Republican senators.
What they're saying: President Biden, who previously advocated for the legislation, said in a statement after the bill passed that while "we can never fully repay the enormous debt we owe to those who have worn the uniform, today, the United States Congress took important action to meet this sacred obligation."
"I have long said we have a lot of obligations as a nation, but we have only one sacred obligation — to prepare and equip those we send to war and to take care of them and their families when they come home," added Biden, who believes toxic exposure from burn pits may have contributed to the brain cancer that killed his son Beau Biden.
"I look forward to signing this bill, so that veterans and their families and caregivers impacted by toxic exposures finally get the benefits and comprehensive health care they earned and deserve."
Meanwhile, Senate Minority Leader Mitch McConnell (R-Ky.) defended Republicans' handling of the legislation.
"These kind of back and forths happen all the time in the legislative process, you've observed that over the years," he said. "I think in the end the veterans service organizations will be pleased with the final result."
Flashback: Republicans' surprise reversal last week angered many activists, including comedian Jon Stewart who spent several days on the hill this week rallying for the bill and was in the Senate to see it finally pass.
Stewart called the legislation "the lowest hanging fruit of a functioning society."
"Like, if we can't do this, the rest of us have no shot," he said.
What's next: U.S. Veterans Affairs Secretary Denis McDonough said in a statement that the PACT Act will be implemented "quickly and effectively" once Biden has signed the legislation into law.
Editor's note: This article has been updated with new details throughout.
Go deeper