DOJ indicts Russian national for waging pro-Kremlin influence campaign in U.S.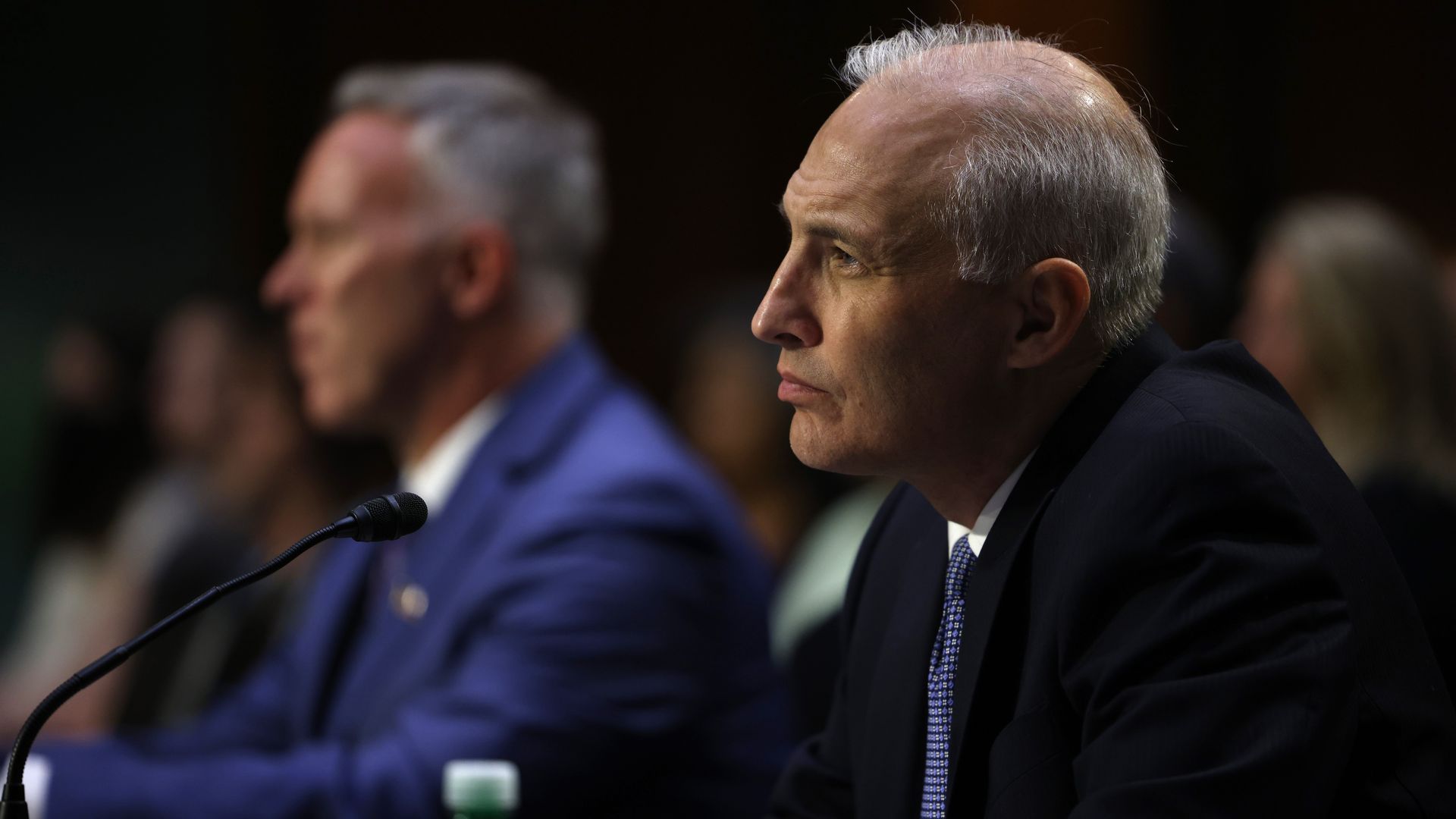 The Department of Justice on Friday unveiled an indictment against a Russian national who allegedly orchestrated a years-long foreign malign influence campaign within the U.S. on behalf of the Russian government and in conjunction with the Russian Federal Security Service (FSB).
Why it matters: The Justice Department said Aleksandr Viktorovich Ionov, a resident of Moscow, and three FSB officials used various political groups in the United States to "sow discord, spread pro-Kremlin propaganda and interfere in elections" within the U.S. between December 2014 and March 2022.
The indictment alleges that Ionov carried out the influence campaign by founding and serving as president of the Anti-Globalization Movement of Russia (AGMR), a Moscow-based nationalist think tank partly funded but not controlled by the Kremlin.
Through AGMR, Ionov, under FSB supervision, targeted at least three unnamed U.S. political groups and several unnamed individuals in part to stage protests around the U.S., the goal being increased domestic discord within the country, the Justice Department said.
It also used these groups to further the Russian government's "attempts to shape foreign perceptions and to influence populations by, among other things, seeking to create wedges that reduce trust and confidence in democratic processes."
The indictment says Ionov "did knowingly and willfully combine, conspire, and agree with other person, known and unknown to the Grand Jury, to commit an offense against the United States" while operating as an unregistered foreign agent.
What they're saying: "As court documents show, Ionov allegedly orchestrated a brazen influence campaign, turning U.S. political groups and U.S. citizens into instruments of the Russian government," Matthew Olsen, the assistant attorney general for national security, said in a statement on Friday.
"The Department of Justice will not allow Russia to unlawfully sow division and spread misinformation inside the United States," he added.
The big picture: Ionov, through AGMR, "exercised direction and control over" an unnamed organization based in California whose goal was to promote the state's secession from the U.S.
In January and February of 2018, Ionov allegedly partly funded the group's protest demonstration at the California Capitol building in Sacramento. He also urged the group's unnamed founder to enter the governor's office during the demonstration, according to the indictment.
He allegedly utilized that political group to spread Kremlin misinformation about Russia's illegal and unprovoked invasion of Ukraine. In video conferences hosted by the organization, the DOJ said Ionov falsely stated that anyone supporting Ukraine throughout the invasion "also supported Nazism and white supremacy."
Ionov allegedly supported and supervised the campaigns of two unnamed and unindicted co-conspirators for a local office in St. Petersburg, Florida. One of those co-conspirators made it past a primary election for the office.
He also allegedly funded a four-city protest tour undertaken by another unnamed political group in January 2016 to promote and support a petition previously filed to the United Nations under Ionov direction, titled "Petition on Crime of Genocide against African People in the United States."
Go deeper: Russia strikes Kyiv region as Ukraine drives counteroffensive in Kherson
Go deeper