Biden tests negative for COVID and ends isolation, doctor says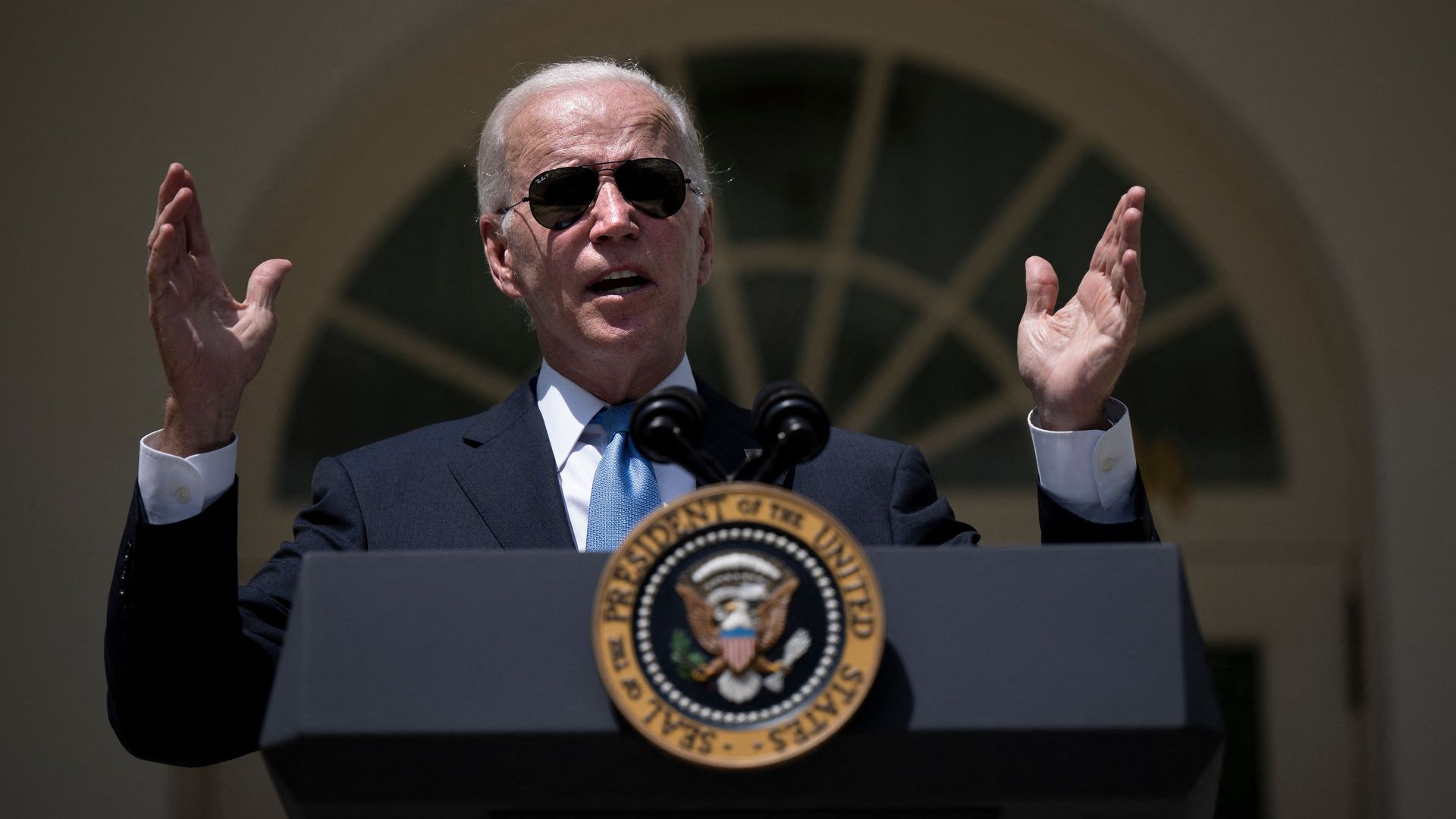 President Biden has twice tested negative for coronavirus and will "discontinue his strict isolation measures," his physician wrote in a letter on Wednesday.
State of play: Biden will continue to wear a "well-fitting mask" for 10 full days when he's around others, Biden's physician, Kevin O'Connor, said.
O'Connor said that Biden completed his five-day course of Paxlovid, a coronavirus treatment medication, and remains "fever-free."
The president has discontinued the use of Tylenol and his symptoms "are almost completely resolved."
Biden had said Monday that he hopes to get "back to work in person at the end of this week."
What they're saying: "Acknowledging the potential for so-called 'rebound' COVID positivity observed in a small percentage of patients treated with Paxlovid, the president will increase his testing cadence, both to protect people around him and to assure early detection of any return of viral replication," O'Connor wrote.
"Back to the Oval," Biden said on Twitter. "Thanks to Doc for the good care, and to all of you for your support."
In remarks delivered Wednesday, Biden urged Americans to get the vaccine and compared his experience with COVID to when former President Trump contracted the virus, which was before vaccines were widely available.
"You can live without fear by doing what I did. Get boosted, get tested, and get treatment," Biden added.
Biden also warned that the BA.5 variant would continue to spread, saying that "the reality is that [the BA.5 variant] means many of us are still going to get COVID even if we take the precautions."
Go deeper