Axios China moves to Asia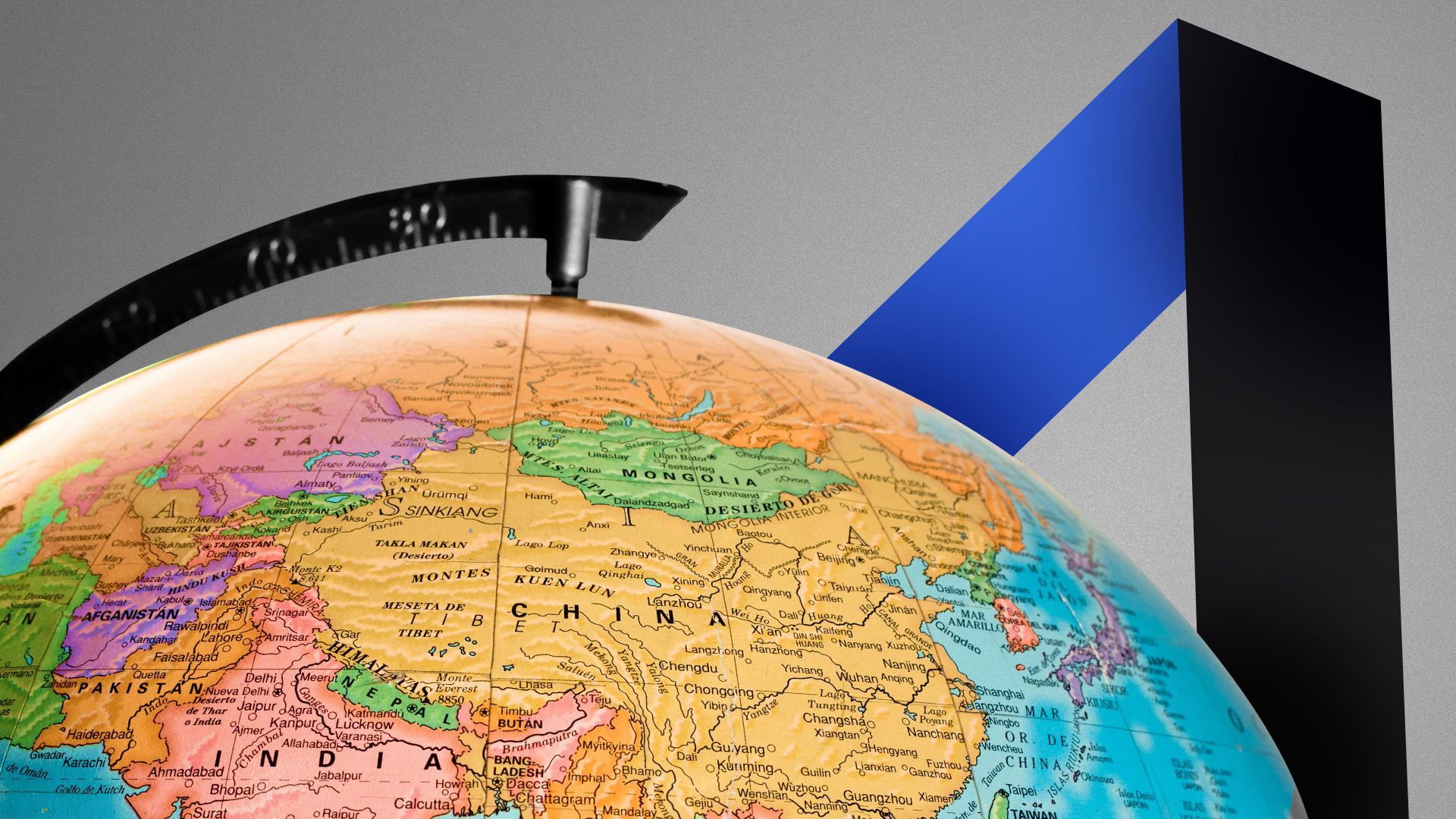 Axios China reporter Bethany Allen-Ebrahimian is now on the ground in Taipei, Taiwan, covering U.S.-China competition in the Indo-Pacific, a region the U.S. has identified as a "priority theater."
Why it matters: The pace of news coming out of the Indo-Pacific is only going to accelerate as Beijing hopes to push the U.S. out of the region and establish its own authoritarian sphere of influence.
What's happening: As China's economic and military dominance in the region grows, neighboring countries are weighing new alliances, putting aside old hostilities, and assessing how they can make the U.S.-China rivalry work to their advantage.
Japan has emerged as a forceful advocate for closer regional partnership with the U.S., and South Korea under a new president has signaled a willingness to downplay historical grievances against Tokyo in order to form a tighter front against Beijing.
Taiwan seeks to reform its military as China's threat of unification by force grows more tangible.
India, locked in an occasionally deadly border dispute with China, is cracking down on Chinese tech companies.
Other countries are less concerned about Beijing and more concerned about the superpower rivalry itself.
Southeast Asian nations don't want to choose between China and the U.S., but they increasingly feel like they're being pushed to do just that.
Pacific Island nations are now being heavily courted by the U.S. and China, which both hope to secure control over strategic waterways.
From Taipei, the newsletter will also cover developments inside China as President Xi Jinping prepares for a precedent-defying third term.
China's economy has taken a beating as zero-COVID policies have shut down key growth engines like the city of Shanghai and curtailed cross-border trade.
China is also home to an innovative but beleaguered tech scene — and an emerging high-tech surveillance state.
It won't be all geopolitics all the time.
Axios China readers will continue to find a mix of topics in each newsletter, including China's economy, literature, cinema, sports and cuisine, as well as new books worth your time.
Between the lines: Why Taiwan?
The U.S. and China don't agree on very much when it comes to Taiwan, but here's a point neither side would argue with: "The Taiwan issue is the biggest tinderbox between China and the United States," Chinese ambassador to the U.S. Qin Gang said in January.
Taiwan is a fascinating place in its own right. Home to around 24 million people, it's the only Chinese-speaking democracy in the world. It's also one of the most progressive countries in Asia, with legal same-sex marriage and a female president who champions gender equality.
Go deeper