Fauci says he'll step down as NIAID head by end of Biden's term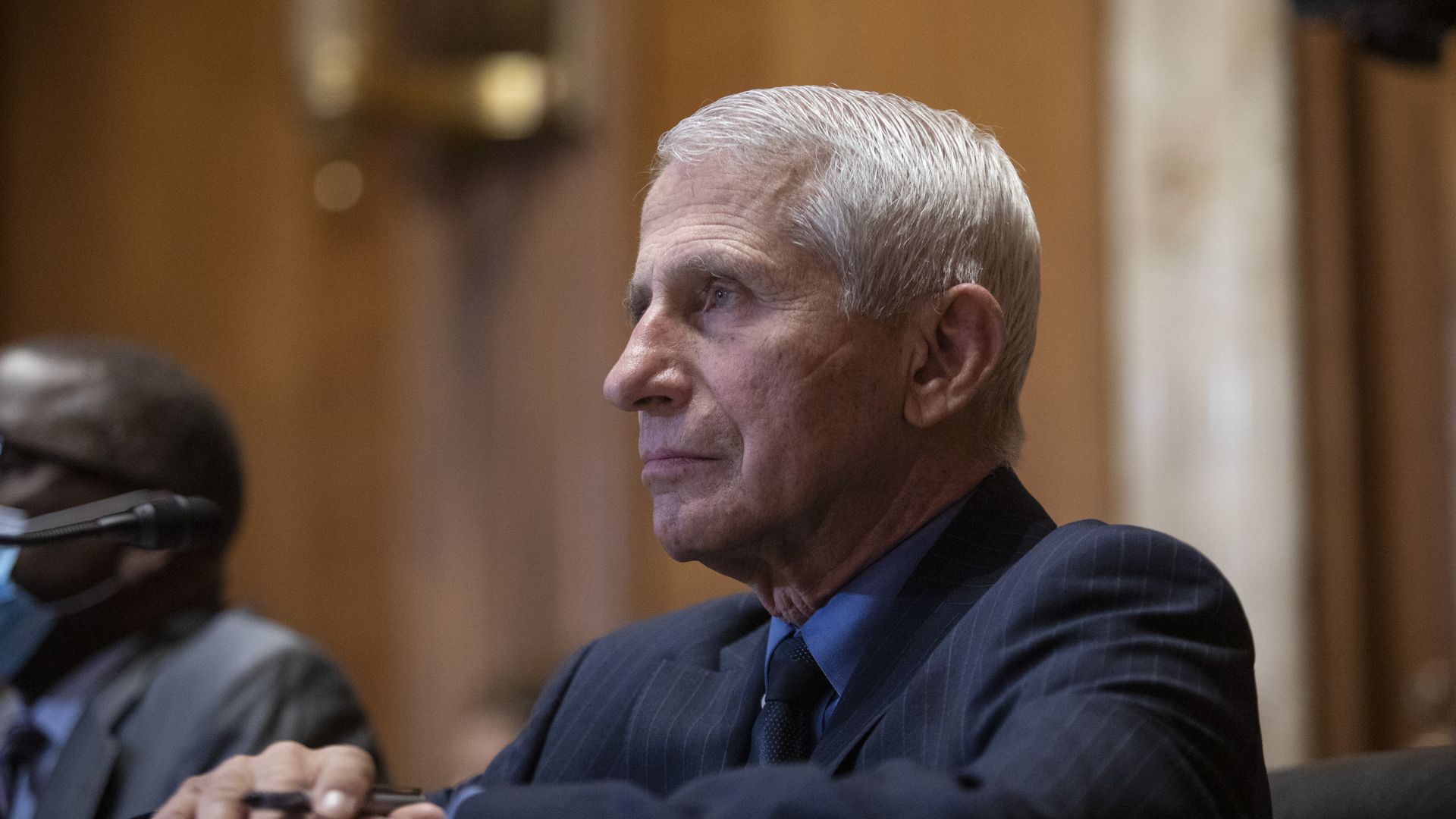 National Institute of Allergy and Infectious Diseases director Anthony Fauci is planning to retire by the end of President Biden's current term, he said in an interview with Politico.
The big picture: Fauci has been serving as Biden's chief medical adviser since January 2021 and as NIAID director since 1984.
He was also one of the leads of the White House coronavirus task force under former President Trump.
Is Fauci retiring or stepping down?
State of play: NIAID told Axios that Fauci has indicated that he does not plan to stay on past this term, which ends Jan. 20, 2025.
Fauci said in an event with The Hill that he does not plan to retire: "I'm not going to retire. No, no, I'm not going to retire. I may step down from my current position at some time."
He clarified that he was asked if he planned to work for the federal government if Trump won the 2024 election, and added, "I said a very innocent but true thing. I said whether it's Donald Trump or it's Joe Biden's second term, I don't intend to be in my current position in January of 2025."
What he's saying: On the Politico interview, Fauci commented on the idea that he would retire after the COVID-19 pandemic is over, saying, "I think we're going to be living with this."
"We're in a pattern now. If somebody says, 'You'll leave when we don't have COVID anymore,' then I will be 105," he told Politico.
Editor's note: This article has been updated with additional comments from Fauci.
Go deeper