Stacey Abrams has whopping $18.5 million in cash for Georgia governor battle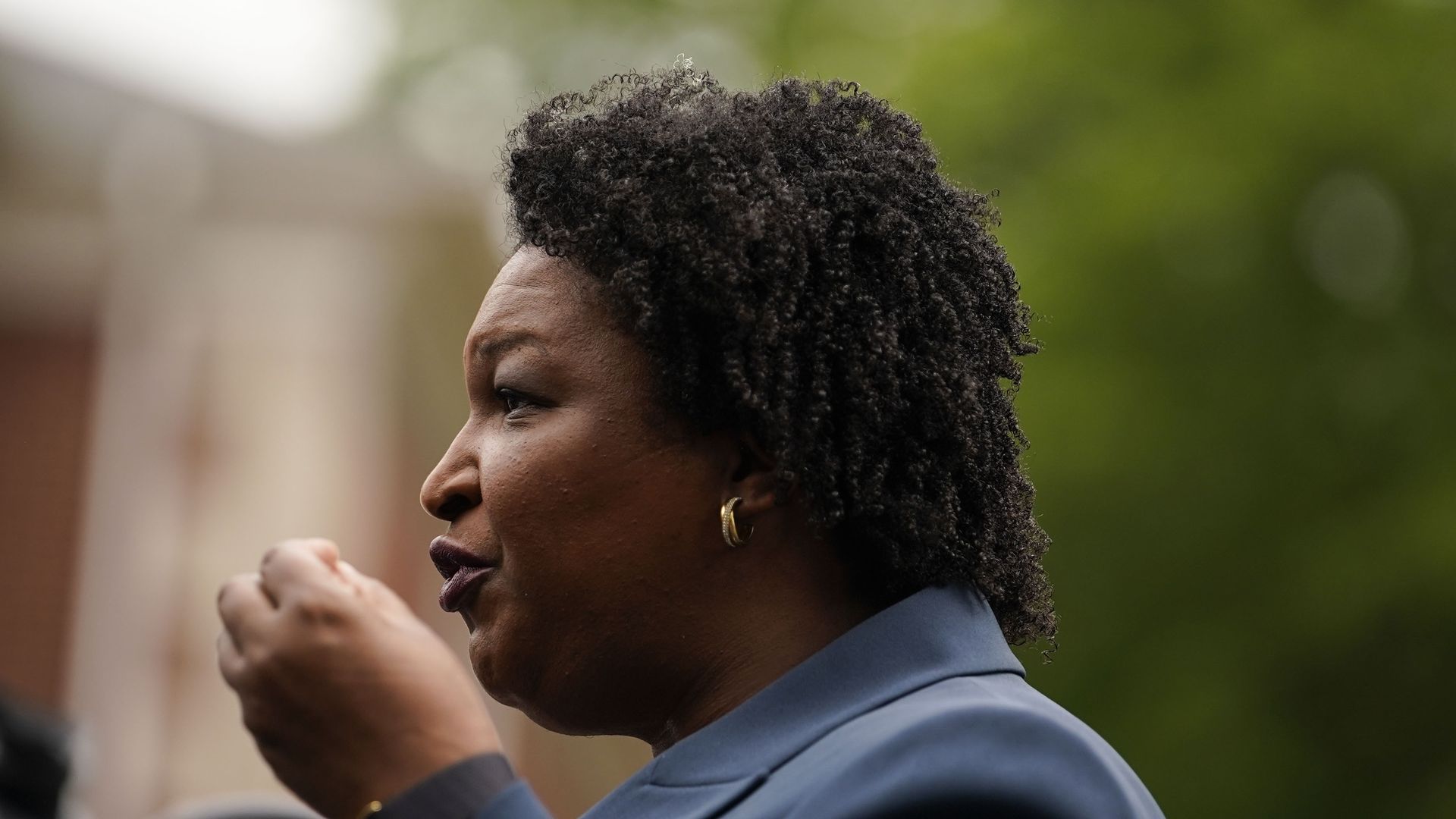 Stacey Abrams, the Democratic nominee for Georgia governor, has raised $22 million during the past two months of her campaign, more than 3x the fundraising by her opponent, Republican Gov. Brian Kemp.
Why it matters: Kemp and Abrams' fundraising numbers reflect what a different kind of election this rematch is. For the same period in 2018, Abrams reported raising $2.8 million, with $1.5 million in cash on hand.
Abrams' committee brought in $12.2 million this quarter, while her campaign pulled in $9.6 million.
She has a whopping $18.5 million in cash on hand.
Kemp pulled in nearly $7 million over the last two months and has $7 million cash on hand.
Between the lines: Abrams' campaign manager Lauren Groh-Wargo argued in a memo that the campaign cannot let up its fundraising pace. She cited Kemp's incumbency advantage, the continuing need to invest in a voter mobilization effort as well as a "large-scale effort to flip the script from the primary period" to define Abrams themselves.
The intrigue: While Georgia Republicans created a new "leadership committee" structure for use by the incumbent governor, lieutenant governor, party nominees and majority and minority caucuses, Abrams' own leadership committee, One Georgia out-raised Kemp's by more than fourfold.
These committees are not subject to standard campaign finance regulations, including contribution limits and a prohibition against coordination between candidates and political action committees.
The bottom line: Abrams has faced criticism for receiving much of her money from wealthy, out of state donors. The campaign said that more than 240,000 of their donors have made contributions of $100 or less but geographic data was not immediately available.
A February analysis by the AJC showed Abrams, and her fellow Democratic nominee Sen. Raphael Warnock, brought in more than 80% of their funding from out of state.
Editor's note: This story has been updated to show that Abrams' committee brought in $12.2 million, not $12.3 million, and the campaign brought in $9.6 million, not $9.8 million.
Go deeper