Shinzo Abe's assassination: Why gun violence is so rare in Japan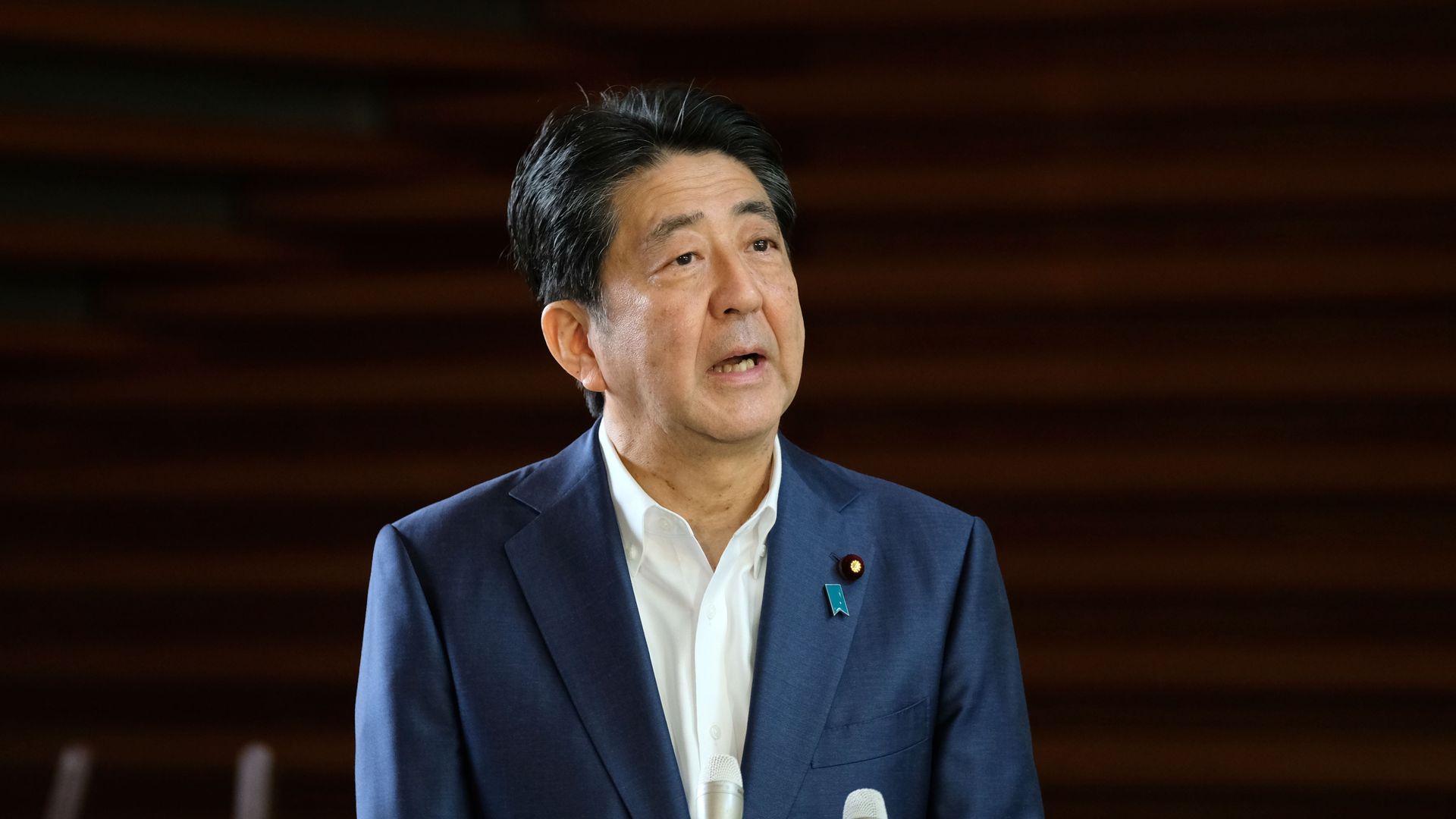 The assassination of former Japanese Prime Minister Shinzo Abe left the world reeling on Friday as people grappled with how the shooting happened in a country with strict gun laws and one of the lowest homicide rates.
Why it matters: Gun violence in Japan stands in stark contrast to the U.S., with only one firearm-related death in all of 2021, the New York Times reports.
Japan's National Police Agency reported a total of 10 shootings in 2021. In contrast, there were roughly 45,000 firearm-related deaths last year in the U.S., according to the Gun Violence Archive.
Since 2017, there have been 14 gun-related deaths in Japan, a country of 125 million people and the world's first to impose gun laws, according to the BBC.
Private citizens in Japan are not allowed to own handguns; only licensed hunters and target shooters can buy shotguns or air rifles, NPR reports.
Though there are some exceptions for younger gun athletes, a person must be 18 to own a firearm.
Japanese law also prohibits people from possessing a gun if they have declared bankruptcy, per NPR.
A gun permit application process includes a gun safety test; a written test; background checks on family, work and criminal records; and a medical certificate signing off on the person's mental health, the Washington Post notes.
Police have discretion to deny a license to anyone they reasonably suspect may present a danger to other people.
As a result, not many people undertake the lengthy process, per CNN.
The big picture: Police have said the gun at the scene of the shooting appears to be homemade. Abe sustained two gunshot wounds and died shortly after 5 p.m. local time.
The suspected shooter, 41-year-old Tetsuya Yamagami, has been arrested, per NHK. The former Japanese Navy member reportedly wanted to kill Abe due to discontent unrelated to political differences.
Go deeper: World leaders express shock over assassination of Japan's Shinzo Abe
Go deeper