So, a robot walks into a nursing home...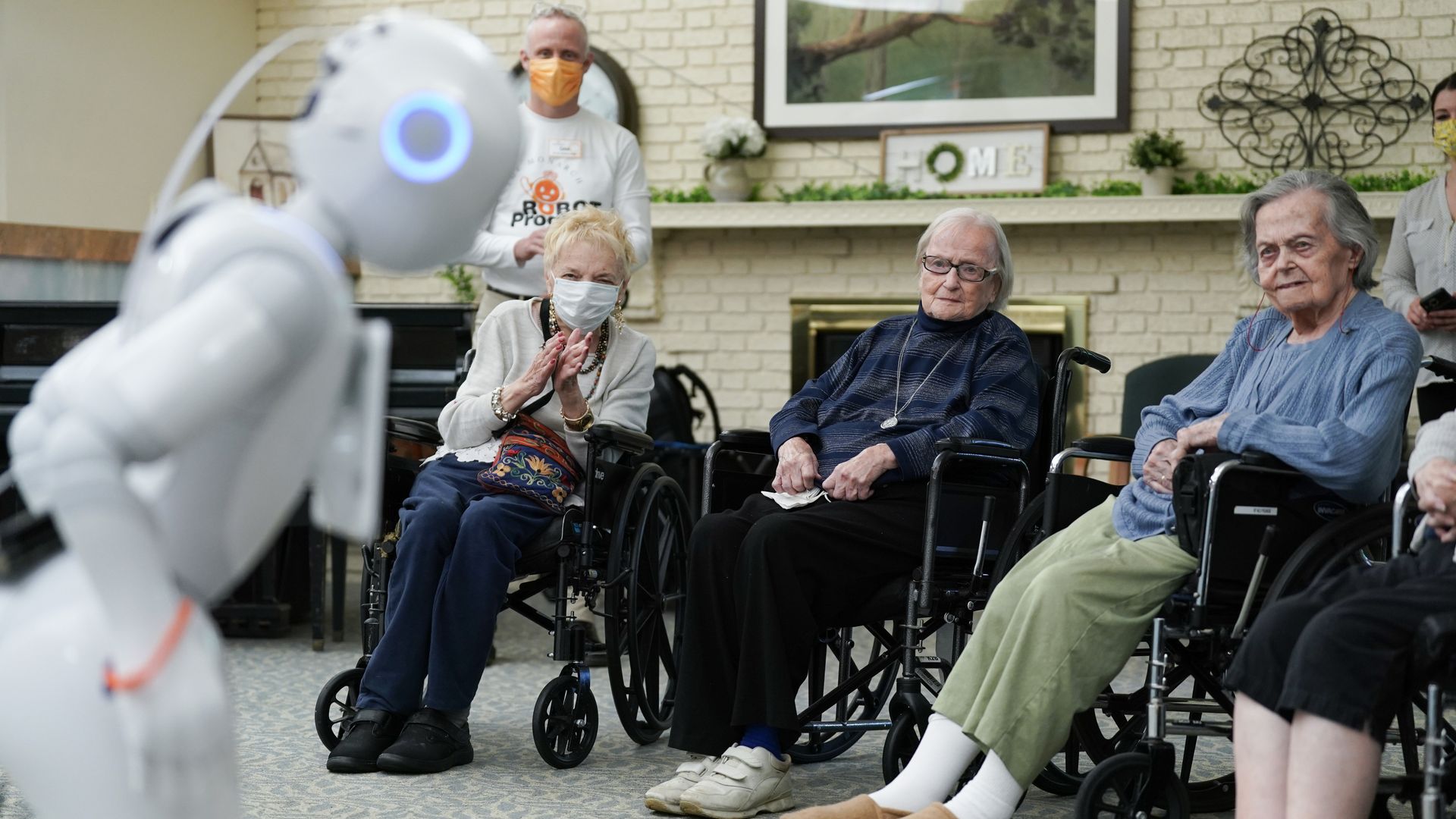 A 4-foot-tall droid named Pepper — preprogrammed with hundreds of jokes — is one of two robots now working at a nursing home in Roseville, Minnesota, entertaining residents and helping monitor their health.
A sample from its sometimes-salty repertoire: "I went on a date with a Roomba last week — it totally sucked."
The big picture: Household robots are growing in utility and ubiquity, and this latest use seems to blend two trends we've noted: The availability of humanoid robots as party guests and entertainers and their use as companions and health monitors for the elderly.
Driving the news: As part of a study by the University of Minnesota Duluth, two robots (designed by SoftBank Robotics) have been deployed at a nursing home owned by Monarch Healthcare Management.
When not delivering a standup routine, Pepper will mingle with residents, to "remind them to eat and exercise, and react to their facial expressions or tone of voice," per the Minnesota Star Tribune.
The second robot — a two-footer that's ingloriously named NAO — is "designed to lead residents in group exercises and dance routines."
"Facial recognition software allows the robot to talk with residents by name and even detect their moods," the Star Tribune reports. "Wristbands on residents send wireless biometric data to the robot, which can then detect when the residents are off their eating or sleeping schedules, laboring to breathe or feeling sad."
Go deeper