Judge allows Louisiana abortion ban to go into effect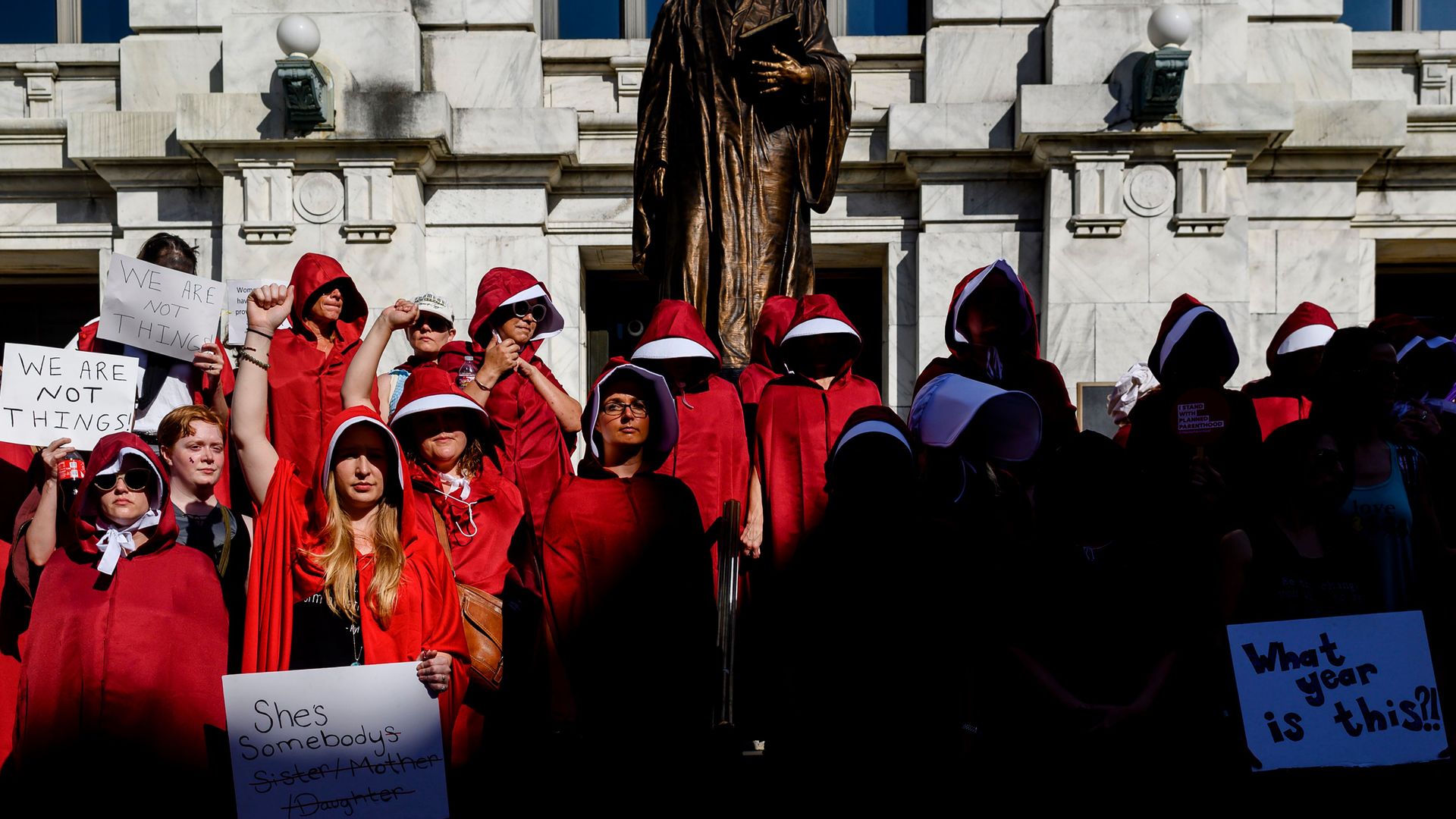 A state judge on Friday lifted an order temporarily blocking Louisiana's abortion trigger bans from being in effect — nearly all abortions are now illegal in the state.
Driving the news: Louisiana's trigger laws had been blocked since June 27, after abortion providers sued the state over the bans, which they had said violated the state's constitution.
Details: The trigger laws make nearly all abortions illegal unless the pregnant person is at risk of death or permanent injury.
What he's saying: "Fighting and Winning for Louisiana!," tweeted Louisiana Attorney General Jeff Landry, shortly after the state court lifted the block.
State of play: During the court hearing in New Orleans on Friday, State District Judge Ethel Julien said the lawsuit should have been filed in the state's capital, Baton Rouge, and the case must move forward there. Therefore, the temporary restraining order on the bans was dissolved.
The Center for Reproductive Rights, which represents the providers in the lawsuit, said that it will ask the new court in Baton Rouge to temporarily block the law.
"Today's ruling was on a technicality, and did not touch the merits of this case," said Jenny Ma, senior staff attorney at the Center for Reproductive Rights.
"I am personally devastated for patients in Louisiana  who are now panicking trying to figure out how to get care. But to be clear, this case is by no means over. We're just starting the legal battle to get the ban blocked again," Ma added.
"With every state that bans abortion, the distance patients in the south have to travel grows exponentially. So losing access in Louisiana, even for a day, is contributing to a growing health crisis not only for people in Louisiana but across the south."
Go deeper:
Go deeper