ADP and Stanford ready econ stats fit for the 21st century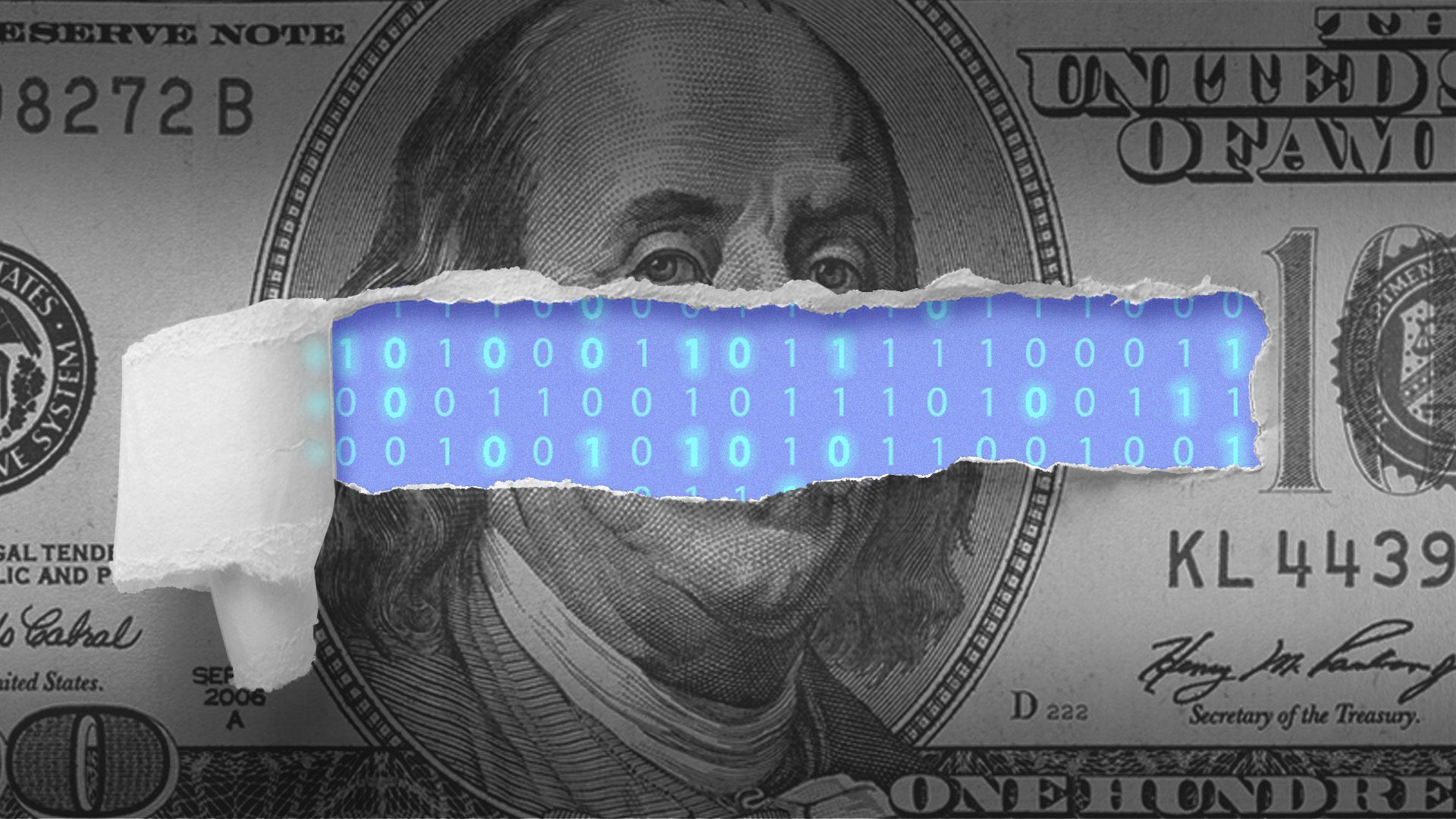 The second quarter is behind us, but no one knows how fast the economy grew during those months — or even whether it grew.
Why it matters: The economics and statistics professions are still a very long way from the dream of being able to access a rich stream of real-time data to get a handle on what's happening, broadly, in the economy as a whole.
Driving the news: Payroll processor ADP has teamed up with Stanford's Digital Economy Lab to try to create an employment report that gives the kind of up-to-date information that economists (and journalists) crave. The team's first report will be released on August 31.
"People want more real-time fine-grained information," Stanford's Erik Brynjolfsson tells Axios. "There's a whole lot of things we can do with our data that no one else can do."
Brynjolfsson anticipates the new report will break down employment not only along the lines of worker demographics but also among different regions. It could also come out weekly, rather than monthly.
The big picture: The statistical gold standard is, still, the set of surveys conducted by the U.S. government, which are laborious, time-consuming, and have ever-expanding error bars in an era where no one much likes filling out government surveys.
Context: ADP has for many years issued a monthly National Employment Report, timed to come out the day before the U.S. government's official non-farm payrolls report.
The methodology has been opaque and has been designed mostly to mirror — and try to anticipate — the official number from the Bureau of Labor Statistics. It hasn't been doing a very good job at that, so it makes sense to replace it with a new series that has its own independent utility.
Between the lines: There have been many prior attempts to build economic statistics on top of private-sector data, and few of them have met with much success.
That's partly because the owners of the data don't like to make it freely available. (Brynjolfsson, however, promises that the ADP data will be easily accessible on FRED.)
The bottom line: The first reading for second-quarter GDP comes out on July 28. For the time being, the consensus of Wall Street economists remains hopeful, at +2.4%; only a robot at the Atlanta Fed is predicting a negative print.
The monthly jobs report for June comes out on Friday, however. If it's weak, that still leaves plenty of time for economists to update their second-quarter priors.
Go deeper