Aave's new proposal looks very much like MakerDAO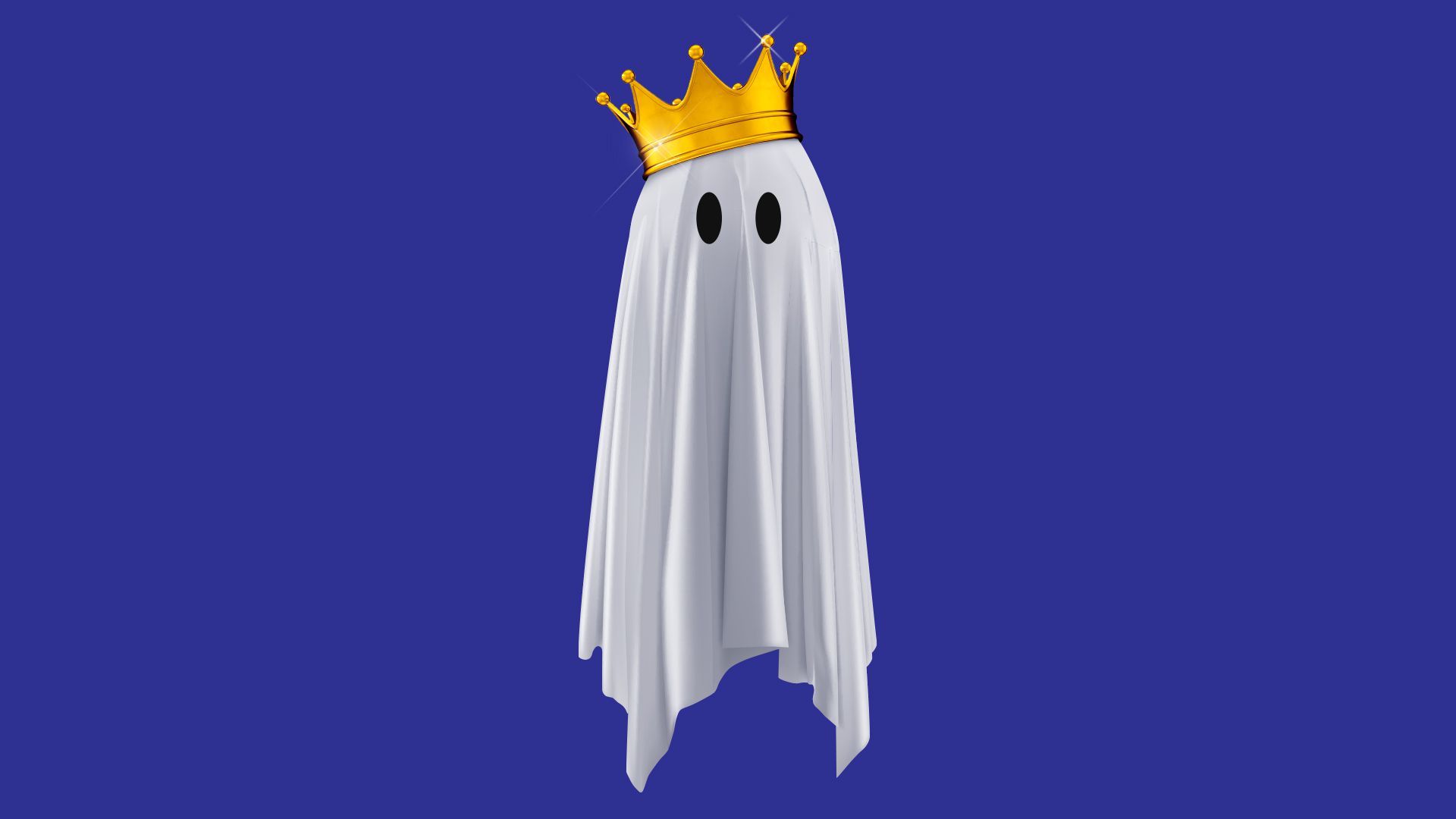 Aave, the #2 protocol in decentralized finance (DeFi), has set its sites on blowing up the spot of MakerDAO, the #1.
Why it matters: Crypto has been a speculator's game, but if it can make it easier for real world enterprises to get off the ground, that starts to look like tangible wealth creation.
Driving the news: The company behind Aave proposed a new decentralized stablecoin, gho, Thursday that looks a lot like MakerDAO's dai.
Notably, gho opens the door to providing credit to non-blockchain things.
The big picture: MakerDAO is the original DeFi protocol. Known by some as the "central bank of crypto," it has $8 billion in assets under management, to Aave's $6 billion.
But MakerDAO is also bogged down with years of history and decentralized baggage. Aave might be nimble enough to overtake it.
Context: Both MakerDAO and Aave are lenders, but with MakerDAO, people deposit assets (like ethers), and they can then borrow a portion of the value of that collateral in dai, a stablecoin pegged to the U.S. dollar.
The dai is minted at the moment the debt is created, and it is burned as it is retired. MakerDAO creates money, while Aave, as it exists now, simply lends others' deposits.
Further, MakerDAO has started to lend dai to organizations in the analog world, a vision its founder Rune Christensen had from the start.
As of this writing, it looks likely to extend 100 million dai in credit ($100 million) to Huntingdon Valley Bank. It's also considering a 30 million dai loan to a subsidiary of France's third-largest bank, Societe Generale.
The intrigue: MakerDAO is currently in a self-admitted identity crisis, where it has become too complex to manage optimally. There are proposals out now to holders of its MKR governance token to revamp and refocus the project.
What they're saying: "The most common complaint among MKR holders is, in my view, that it is not clear why MKR will have value. There is a sense of disconnect from the goal of growing the value of the token, compounded by the reality of critical data looking bad, such as total dai supply," Christensen wrote in his proposal.
Christensen wants to incorporate all the recent new crypto innovations.
Meanwhile, Hasu of Paradigm wants to go the other way and simplify MakerDAO.
Stepping into this uncertainty, Aave has proposed creating the GHO stablecoin, which works... just like the DAI.
Of note: It also has proposed a place for "real world assets" — that is, a way to get into financing more than trading.
It does not have, however, the years of baggage from MakerDAO's somewhat fraught history or vested interests with conflicting visions.
The bottom line: Aave isn't even close to the first project to come at the king, but it has very little to lose by trying.
Go deeper