Shingo Kunieda's quest to win elusive Wimbledon title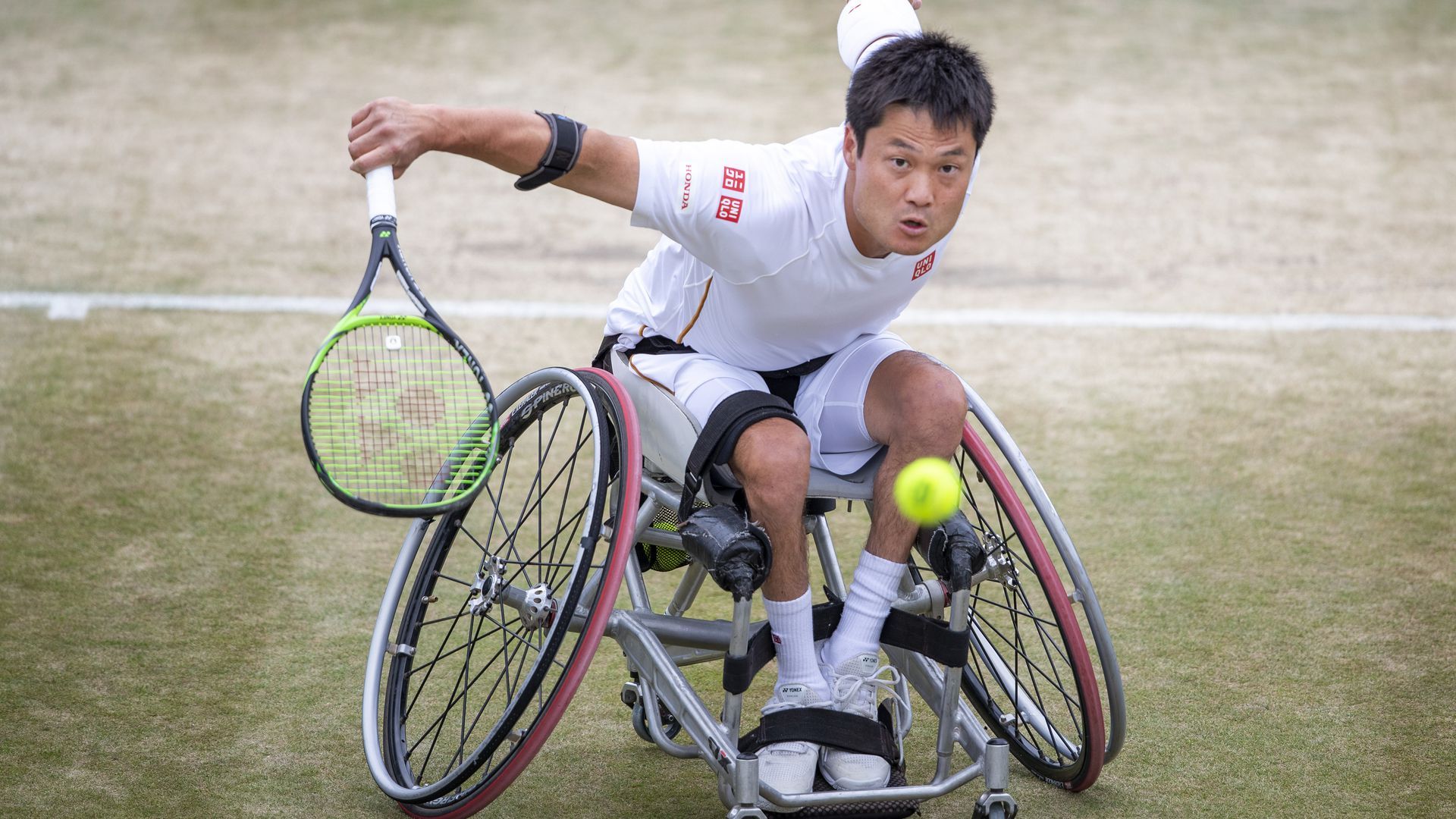 Novak Djokovic and Rafael Nadal aren't the only tennis legends in action at Wimbledon this week.
Driving the news: Japan's Shingo Kunieda, the greatest wheelchair tennis player of all time, began his quest this morning to fill the only remaining gap on his résumé: winning the Wimbledon singles title.
The big picture: Kunieda, 38, lost the use of his legs to a tumor at age 9; by 22, he was ranked No. 1 in the world.
He's won 27 Grand Slam singles titles (no other man has more than five) and 21 Grand Slam doubles titles, including three at Wimbledon even as the singles crown eludes him.
"I wish very, very much to win [the singles title] and I will prepare … with everything in my power," Kunieda told the Wall Street Journal.
Between the lines: There's a reasonable explanation for Kunieda's goose egg at the All England Club: The singles event didn't exist until 2016.
Grass and wheels don't mix well — it takes "three times more power" to push a chair along grass, says Kunieda — so organizers were hesitant to introduce a singles tournament.
They reached a tipping point six years ago as the sport grew in popularity and players — who now use harder tires and larger front wheels on grass — got better.
The backdrop: Wheelchair tennis has been around since 1976 when a skier named Brad Parks was paralyzed.
Parks and his therapist began playing tennis in specially designed chairs with the same rules that exist today: two bounces allowed.
By 1985, the inaugural international event — the World Team Cup — was held with six teams. This year's Cup featured 44.
What to watch: Kunieda is part of an eight-man field playing for a $191,000 purse.
Go deeper