Interview: LGBTQ+ suicide prevention leader on the next frontier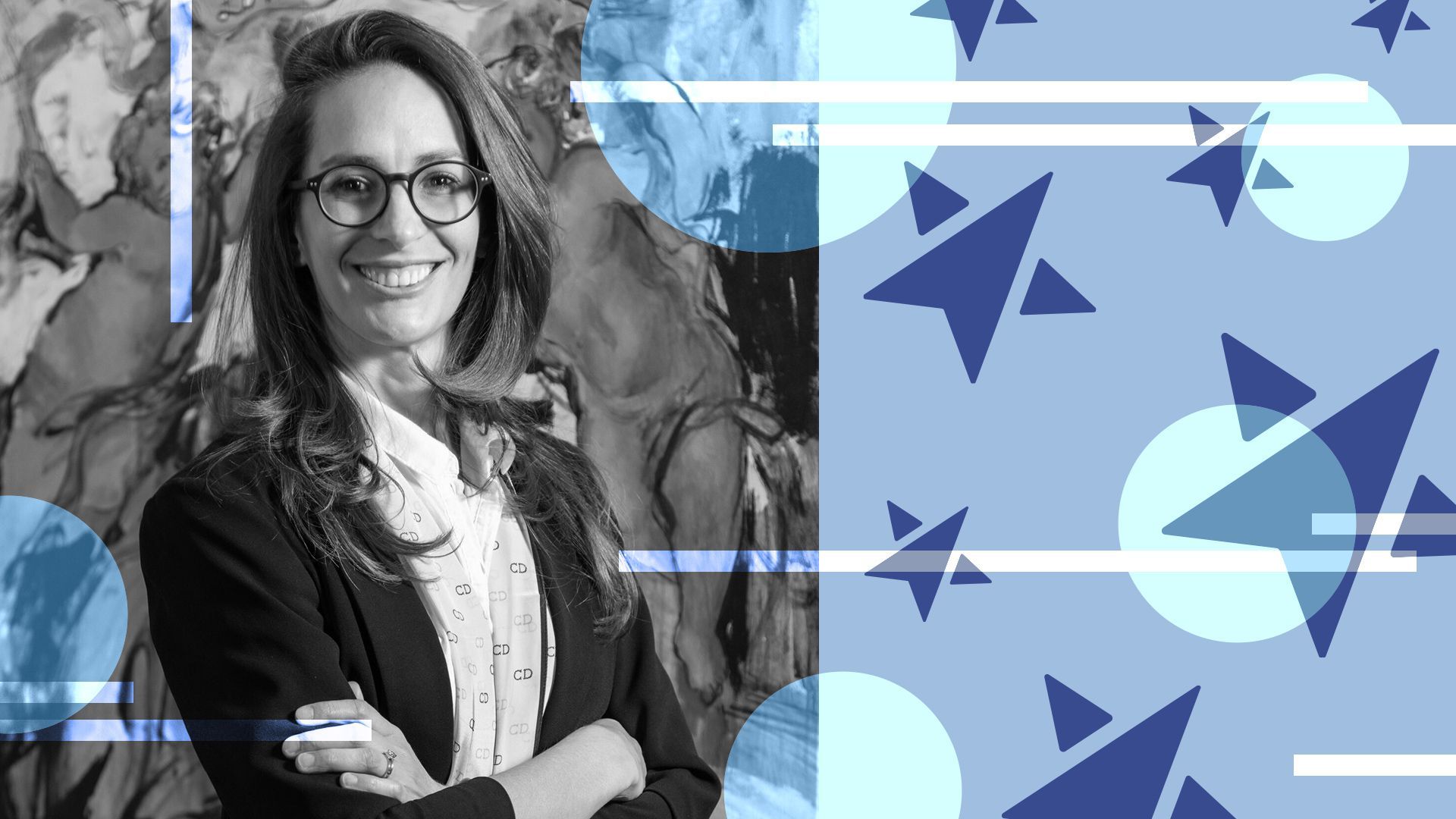 A U.S.-based LGBTQ+ suicide prevention organization hopes a recent expansion to Mexico will be the footprint for the rest of Latin America and the world.
Why it matters: One in 20 Mexicans identify as LGBTQ+, a majority of whom are between the ages of 15 and 29, according to data from the country's National Institute of Statistics and Geography published last month.
The agency found nearly 29% of respondents who identified as LGBTQ+ reported having considered or attempted suicide, a rate three times higher than those who don't identify as such.
Details: The Trevor Project, which has about 700 crisis counselors and serves more than 1.8 million LGBTQ+ young people in the U.S, is looking to hire dozens of people for its crisis line initially, then grow based on demand, Edurne Balmori, the newly-appointed director for the Mexico project, tells Axios Latino.
She says the hotline will launch in October.
The Trevor Project will replicate in Mexico the mental health surveys it conducts annually in the U.S. and transition the 24/7 chat from text messaging to WhatsApp, according to Balmori.
Balmori says one of the biggest challenges in operating in Mexico is reaching people in remote or Indigenous areas, but the Trevor Project is trying to create networks to help.
"We could say Mexico is a pioneer and a guinea pig of sorts, all at once," Balmori says.
What's next: The Trevor Project will use its survey data to help develop public policy initiatives, like legislation on gender neutral bathrooms, which some local organizations have been working on, Balmori said.
What to watch: Balmori says there's no timeline for expansion beyond Mexico yet.
"We want to leave a footprint in Mexico first, make a helpful impact, to develop practices and that way serve as an example for the next steps in expanding to all of Latin America and then other parts of the planet," she says.
If you or someone you know may be considering suicide, contact the National Suicide Prevention Lifeline at 1-800-273-8255 (En Español: 1-888-628-9454; Deaf and Hard of Hearing: dial 711 then 1-800-273-8255) or the Crisis Text Line by texting HOME to 741741.
Subscribe to Axios Latino and get more news that matters about Latinos and Latin America, delivered right to your inbox on Tuesdays and Thursdays.
Go deeper