IPOs aren't in the cards for 2022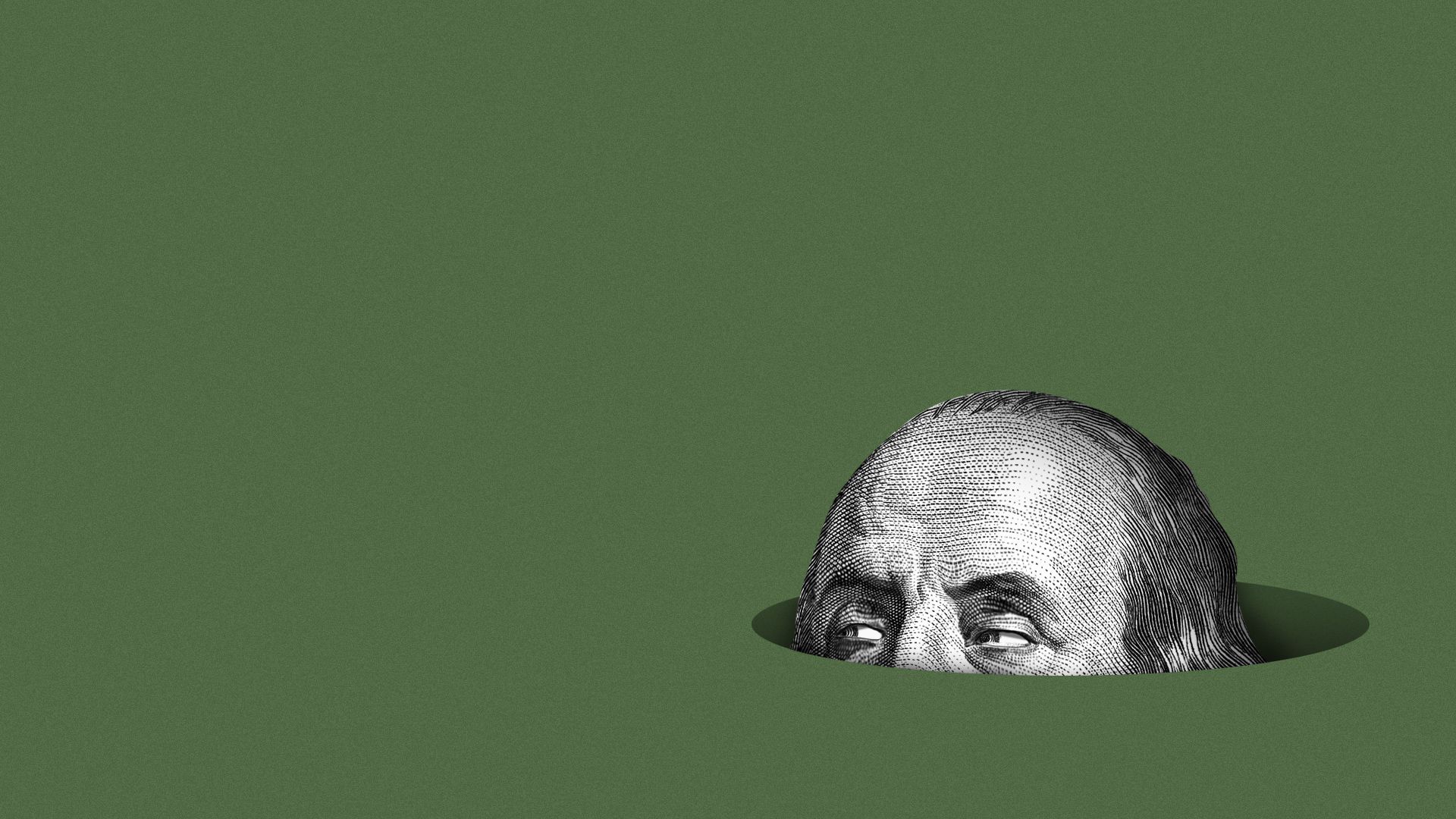 Wait 'til next year is the new motto for IPO bankers, as optimism is quickly fading that the market will recover in the back half of 2022.
Why it matters: Congress and regulators have spent more than a decade working to increase the number of public companies, but it's all for naught if stock market volatility scares off prospective issuers.
State of play: The forward-looking IPO calendar shows only a smattering of small-cap hopefuls, after a first half in which just five companies raised $100 million or more.
Renaissance Capital's IPO index is down 43% year-to-date, compared to a 19% fall for the S&P 500 and a 28% drop for the Nasdaq.
What to know: The pace isn't picking up any time soon, and likely not until 2023 at the earliest.
Some of this is just about the calendar. Assuming the summer is a wash, any company hoping to price in the Labor Day-Thanksgiving window would need to be spending significant time and money right now on IPO prep. But that's not happening because the likelihood of success is so iffy and there's many more pressing resource needs.
There certainly are companies that want the cash that comes from an IPO, but those are the very companies that would have the toughest time going public in this environment. Thus expect them to seek out structured financings.
Also worth adding that much of the above also applies to closing SPAC mergers.
For context: On April 5, backstage at the Axios What's Next Summit, NYSE president Lynn Martin told me that several companies were prepping major IPOs for before the end of Q2. But those never came to pass.
What they're saying: Lise Buyer, co-founder of IPO adviser Class V Group tells me: "Those seeds are still germinating underground. Maybe someone brave or desperate will try before Q4 but I suspect, based on no hard data, it will be 2023 before there are plants to harvest."
The bottom line: The "Public Offerings" section of today's Axios Pro Rata newsletter was removed because it would have been empty. Expect that to become the rule, rather than the exception.
Get smarter, faster on SPACs and going public with our free, three-video short course.
Go deeper