DOJ sues Arizona over law requiring proof of citizenship to vote in federal elections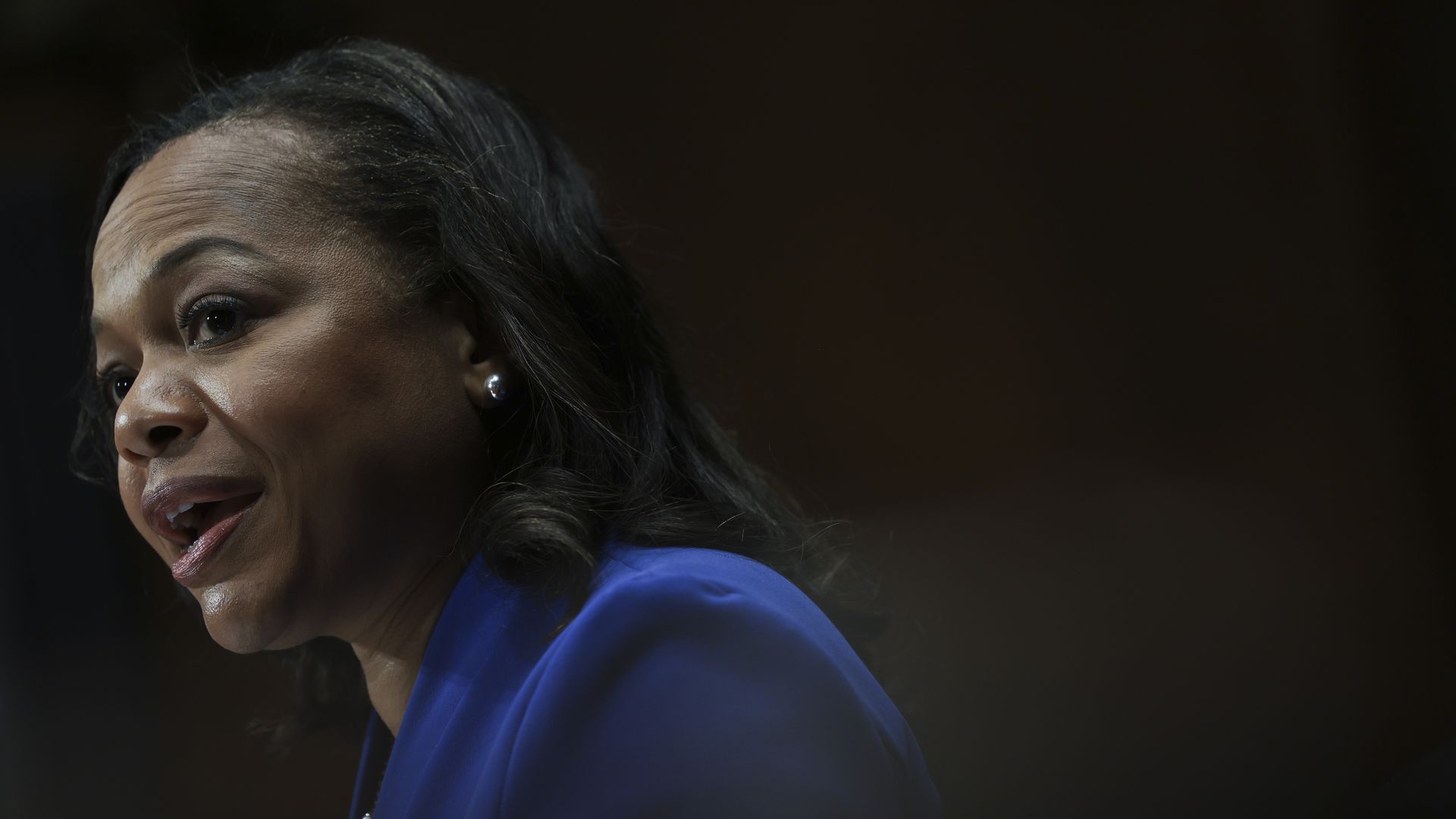 The Justice Department said Tuesday that it has filed a lawsuit against Arizona over a recently enacted law that requires proof of citizenship to vote in presidential elections.
Why it matters: Though the state legislature's own lawyers warned the measure could be unconstitutional, it was signed into law in May, per the Guardian. Conservatives hailed it as a bolster for election security despite lack of evidence proving voter fraud claims in the state.
Context: State law already required proof of citizenship for state elections, but the GOP-led measure extended that mandate to residents who vote only in federal elections.
Prior to the law, which is set to take effect in January 2023, people who use a federal voter registration form have to attest under penalty of perjury that they are U.S. citizens but no documentary proof is required.
What they're saying: "Arizona has already tried and failed to impose a DPOC [documentary proof of citizenship] requirement on federal-only voters," the complaint states.
The Supreme Court ruled against Arizona, as did the Election Assistance Commission, which "found that DPOC was not necessary to determine an applicant's citizenship," the DOJ pointed out.
"Whether voters have provided DPOC, in addition to an attestation of citizenship on the Federal Form, is not material to determining whether they are qualified to vote in presidential elections or vote by mail with an early ballot."
The law's "onerous documentary proof of citizenship requirement for certain federal elections constitutes a textbook violation of the National Voter Registration Act," assistant attorney general for the civil rights division Kristen Clarke said in a statement.
"For nearly three decades, the National Voter Registration Act has helped to move states in the right direction by eliminating unnecessary requirements that have historically made it harder for eligible voters to access the registration rolls. Arizona has passed a law that turns the clock back on progress by imposing unlawful and unnecessary requirements."
The other side: Republicans clapped back quickly. Rep. Paul Gosar (R-Ariz.) called it a "frivolous lawsuit," while Rep. Andy Biggs (R-Ariz.) tweeted, "DOJ doesn't think you should prove that you're an American to vote in an American election."
Go deeper