Clarence Thomas says COVID vaccines are created with cells from "aborted children"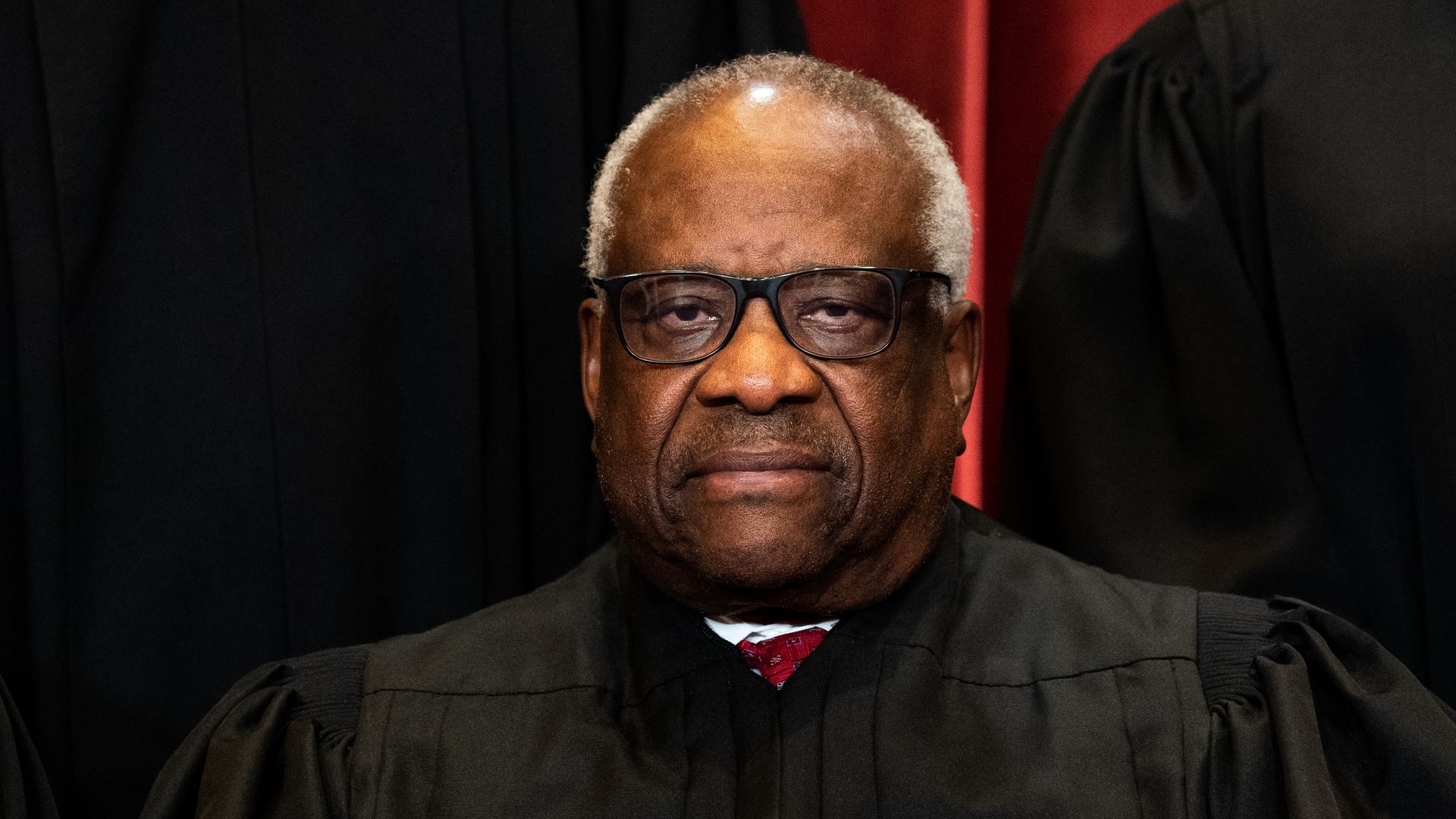 Supreme Court Justice Clarence Thomas wrote Thursday in a dissenting opinion that coronavirus vaccines were developed using cells from "aborted children."
Driving the news: Thomas dissented to the Supreme Court's refusal to hear a case challenging New York's vaccine mandate based on religion.
"They object on religious grounds to all available COVID–19 vaccines because they were developed using cell lines derived from aborted children," Thomas wrote in his dissent, referring to the plaintiffs that brought the lawsuit.
The plaintiffs in their emergency request to the Supreme Court said the vaccines were made with "abortion-derived fetal cell lines in testing, development, or production" and in their petition for a writ of certiorari they said vaccines were made with "voluntarily aborted fetuses," "fetal cells obtained from elective abortions of miscarriages," "abortion-derived fetal cell lines," and "aborted fetus cell lines."
The big picture: Some vaccines have used fetal cell lines during the early stages of the vaccine development, but the final products do not contain aborted fetal cells.
Additionally, these fetal cells came from elective abortions "performed decades ago" and were not done for the purpose of vaccine development.
The use of fetal cell lines is common when developing any type of vaccine, not just those for coronavirus.
Some religious groups have objected to the use of fetal stem cell lines for medical research in general.
The Charlotte Lozier Institute, an anti-abortion research organization, said that the Pfizer and Moderna COVID vaccines were found to be "ethically uncontroversial" for their use of fetal cells to demonstrate how a cell could take up mRNA and produce the coronavirus' spike protein.
Editor's note: The headline and the story have been corrected to note that Justice Thomas was referencing fetal cell lines derived from "aborted children" in his dissent, not "aborted children." The story was also updated with more information on how some vaccines are developed and additional quotes from the plaintiff's petition to the court.
Go deeper