Biden administration orders $3.2 billion in new COVID shots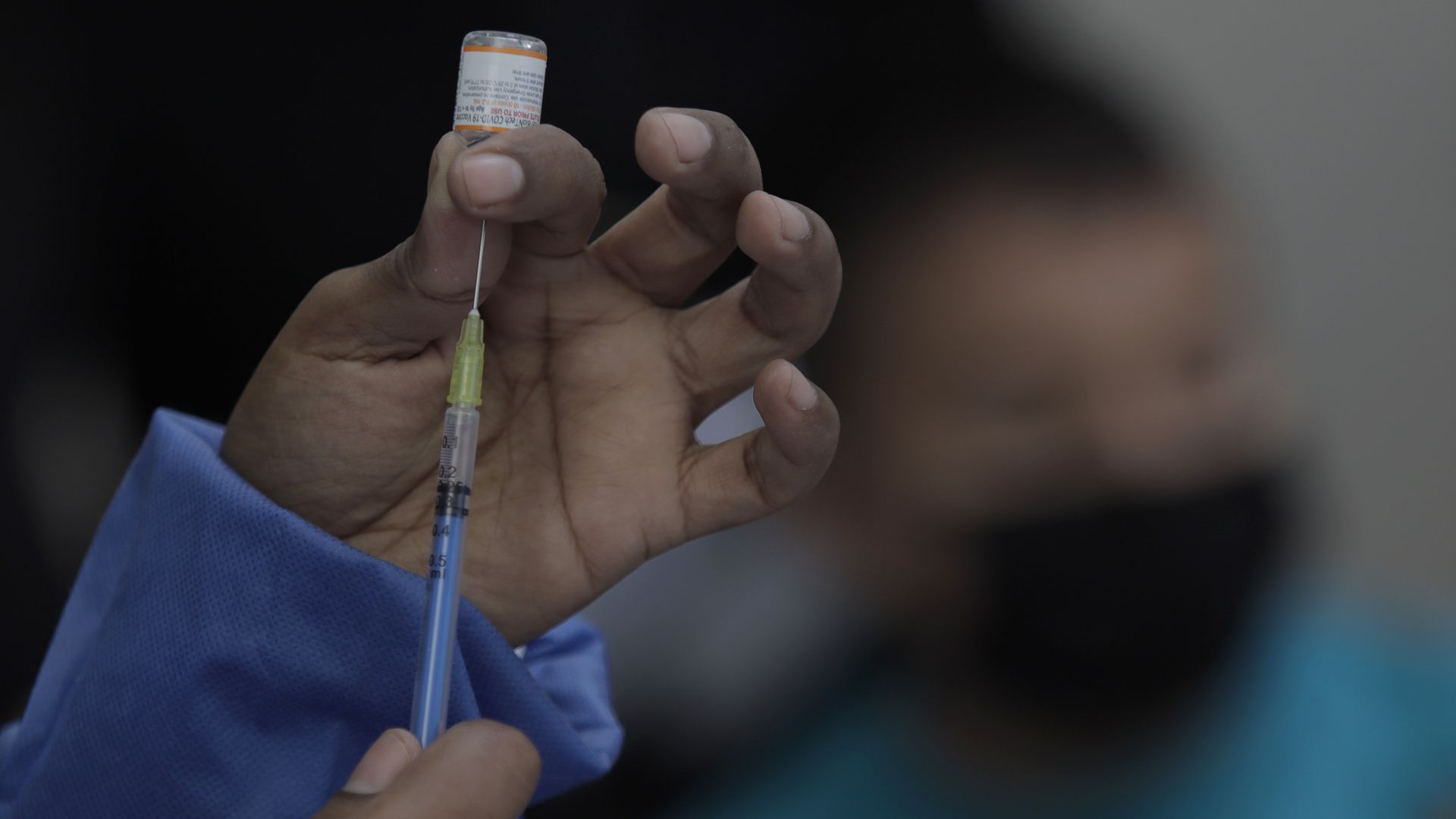 The Biden administration dipped into its dwindling reserves for COVID-19 countermeasures on Wednesday, directing $3.2 billion to Pfizer-BioNTech for 105 million doses of vaccine that could be ready if the virus surges this fall.
The big picture: The vaccines could include updated shots for Omicron and would remain free to eligible U.S. residents.
Catch up: With a request for more COVID-19 funding gridlocked in Congress, the Biden administration has been pulling money from testing and other preparedness programs to ensure treatments remain available this fall.
"Today's order will not purchase enough vaccines to offer one of these new booster shots to every adult and unfortunately, comes at the expense of continued funding for other critical pandemic response needs like testing manufacturing and domestic vaccine manufacturing," White House COVID-19 response coordinator Ashish Jha said in a statement.
Under the agreement, the U.S. government has the option to purchase another 195 million doses, bringing the total number of potential doses to 300 million.
Go deeper