Republican senators face pushback from both sides on gun control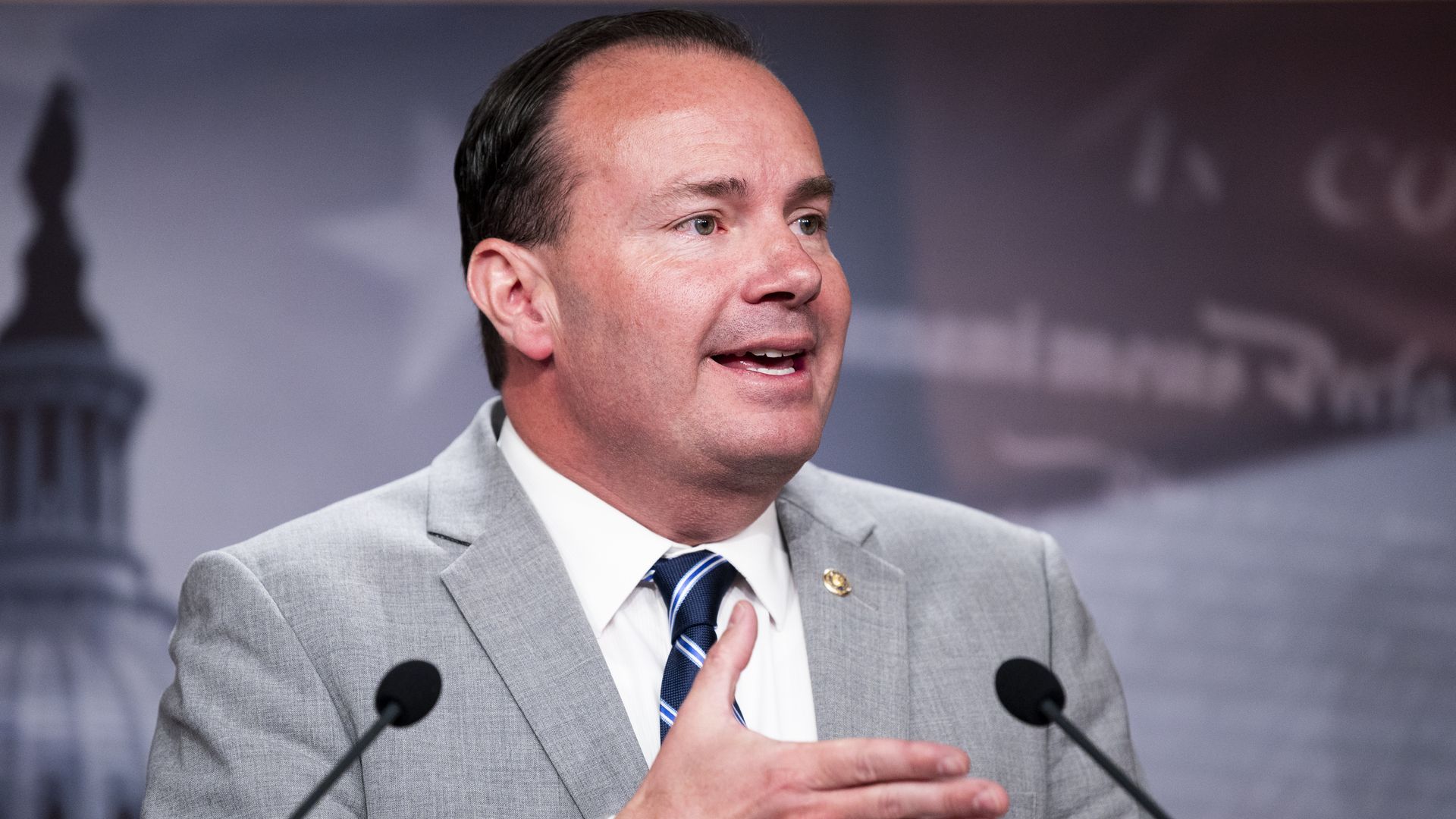 As pressure for new gun laws continues to build after a number of deadly mass shootings, Republican senators are facing pushback from both supporters and opponents of gun control legislation.
The big picture: The Senate is considering the most significant gun safety measure it has seen in decades, after a bipartisan group reached a framework that includes enhanced background checks for those under 21, funding for mental health and school safety and state grants for "red flag" laws.
Driving the news: Sen. Mike Lee (R-Utah) took questions on "Fox News Sunday" over his refusal to endorse or oppose the bipartisan bill. Lee is generally a staunch opponent of gun control laws.
Host Shannon Bream cited a recent Fox News poll that found "a lot of momentum at least among the public sphere" to pass gun legislation, asking Lee, "Are you out of step with your constituents?"
A large majority of Americans support background checks for guns (88%) and ammunitions (80%), raising the legal age to buy assault weapons (82%) and red flag laws (81%), according to the poll.
Lee responded that constituents are "not asked questions about specific language within legislative text."
He added: "It's the job of the lawmaker to look out for the interests and the rights of the law-abiding citizens they represent."
The other side: Sen. John Cornyn (R-Texas), who has participated in efforts to strike a bipartisan deal, was booed when he got on stage at the Texas GOP convention this weekend.
Rep. Dan Crenshaw (R-Texas) and his staffers were also physically assaulted at the convention. After the Uvalde shooting, Crenshaw said he would support expanding background checks to include the juvenile history of those between the ages of 18 and 21 who seek to buy guns, according to Newsweek.
Go deeper