Updated Jun 21, 2022 -

World
Macron loses absolute parliamentary majority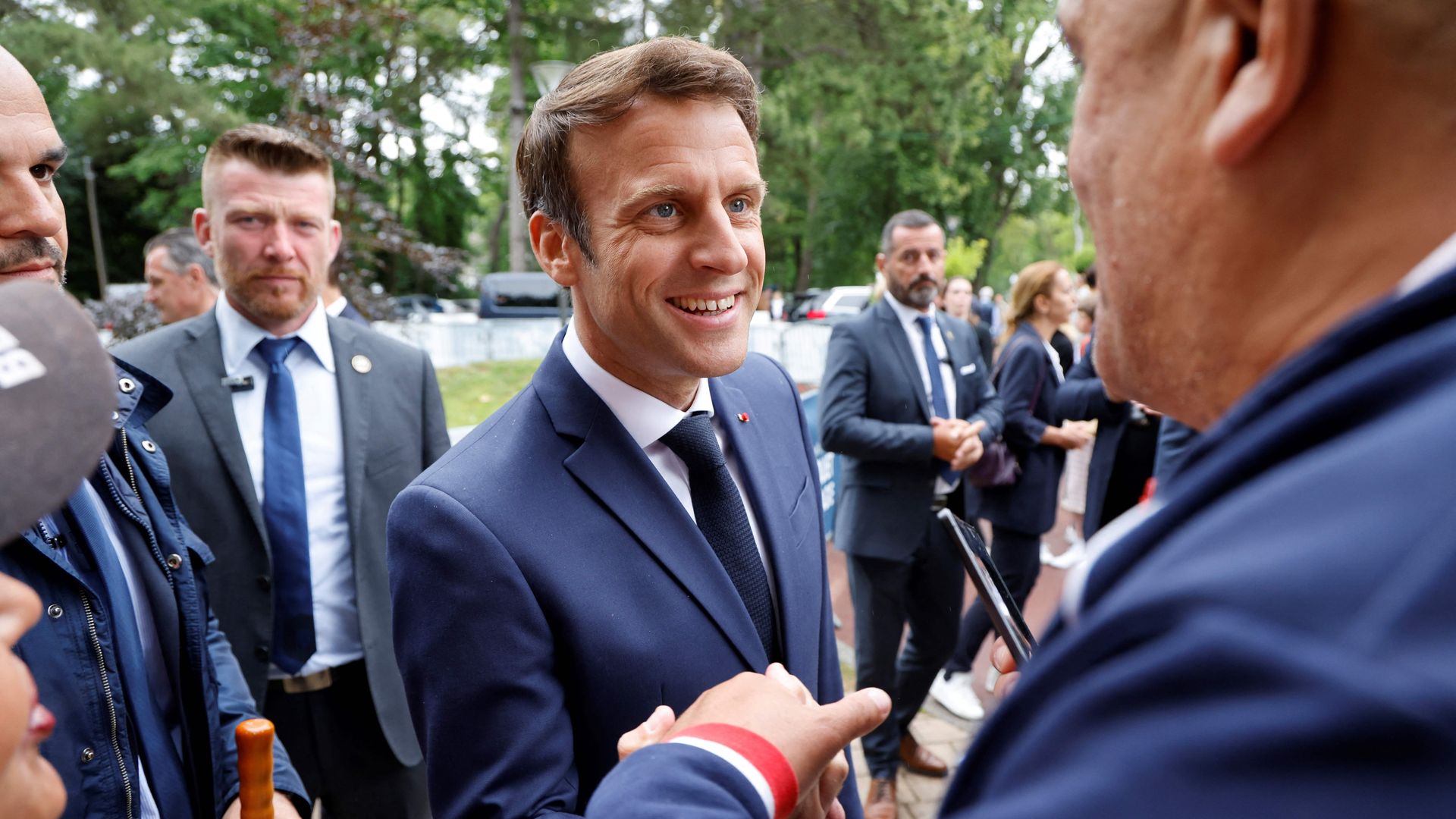 French President Emmanuel Macron's centrist coalition lost its absolute parliamentary majority, with results in Sunday's elections showing a strong outcome for the far-right and a coalition of left-wing parties.
Driving the news: While the left played a minimal role in the French presidential election earlier this year, in the past few weeks an alliance of five left-wing parties emerged as a major threat to Macron's majority in the National Assembly.
Known by the acronym NUPES, the alliance is led by far-left candidate Jean-Luc Mélenchon.
The big picture: Macron's centrist alliance garnered 245 seats in the National Assembly, per the Interior Ministry's final tally, down from 345.
NUPES won 131 seats, while the center-right Republicans scored 61.
Far-right leader Marine Le Pen's party scored 89 seats, a tenfold increase from the eight seats they won in 2017.
The bottom line: While Macron's party won the largest amount of seats, it is less than half of the 577-seat National Assembly, the lower and more powerful house of parliament.
An absolute majority requires 289 seats, per Reuters. Without it, Macron will struggle to pass legislation to implement his agenda.
Editor's note: This story has been updated with additional details.
Go deeper