New York enacts bills to protect abortion providers, patients from red state bans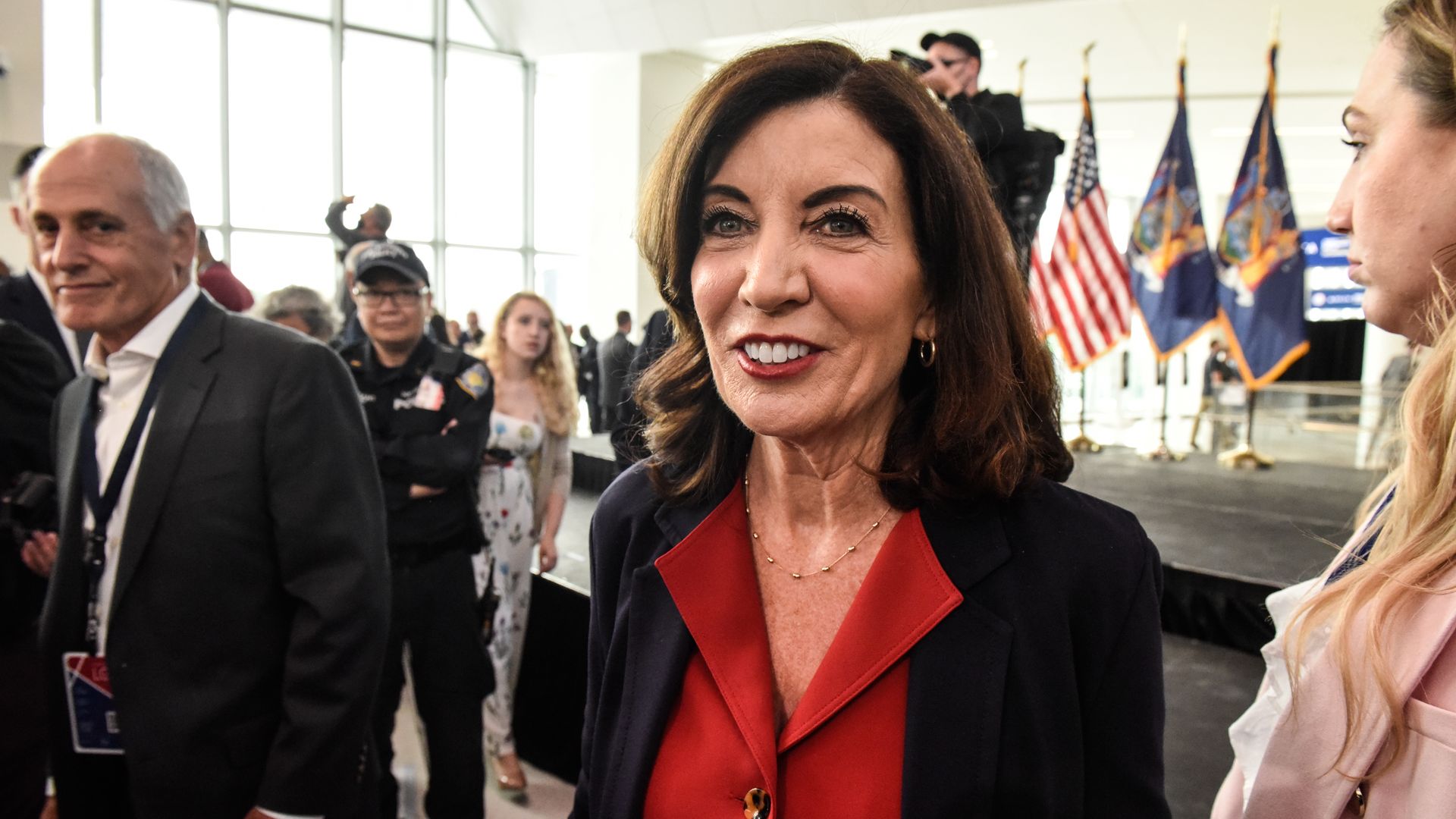 New York Gov. Kathy Hochul (D) signed into law a series of abortion bills Monday that protect providers, as well as patients coming from out-of-state seeking to access the procedure, following strict restrictions enacted by some red states.
Driving the news: "My friends the sky is literally on the verge of falling in the next week or two and that's why we are here today," Hochul said before signing the bills, referring to the upcoming Supreme Court decision that might overturn Roe v. Wade and other precedents that protect abortion access on the federal level.
"Make no mistake, this is not just an attack on reproductive health and freedom, it's an attack on the very values that make New York what it is, and that's why with the stroke of a pen I will say: Not here. Not in New York. Not ever."
The big picture: Blue states are moving to protect abortion rights as red states continue to enact restrictive laws, ahead of the court's ruling.
New York follows Connecticut and Washington state in enacting laws that respond to abortion bans in red states that are enforced by civil action.
Details: Hochul signed six bills into law, most of which will take effect immediately.
Between the lines: If Roe is overturned, the number of women traveling from other states to New York for abortion care is expected to increase from 190,000 to 210,000, according to the Guttmacher Institute, a research organization that supports abortion rights.
Don't forget: New York is already one of the 16 states that have codified abortion rights into their state laws.
Go deeper