At least 54 injured, 11 killed in 7 separate mass shootings this weekend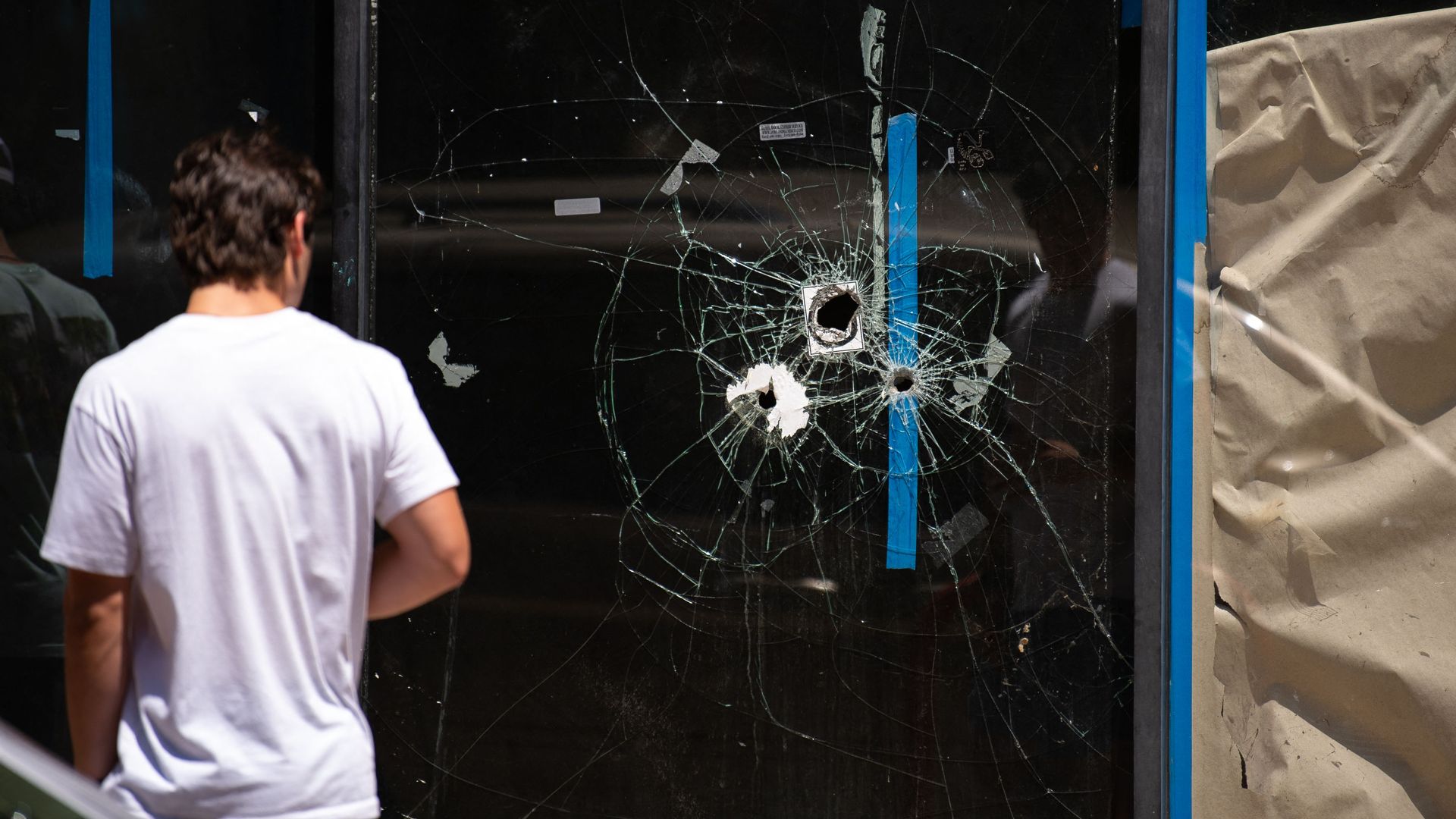 The U.S. continues to grapple with mass shootings as at least seven have occurred over the weekend, resulting in the deaths of 11 people and injuries to 54 others.
Driving the news: The spate of recent shootings has pushed guns to the forefront of a national conversation as leaders reckon with how to curb the alarming rate of violence.
State of play: An outdoor high school graduation party in Summerton, South Carolina, ended in bloodshed after two cars pulled up to a house and before shots were fired. Eight people were hit, according to a statement from the Clarendon County Sheriff's Office.
The incident appears to have been gang-related, the police said, and it's not clear whether members of the crowd fired back at the vehicles. Between 60 and 70 rounds were fired during the incident.
One of the victims died of their injuries Sunday morning.
A shooting near a bar in Chattanooga, Tennessee, left 14 people struck while three others were hit by cars, Chattanooga Police Chief Celeste Murphy said during a press conference Sunday.
Three people died — two of them from gunshots while the third was run over by a vehicle that was trying to flee the scene, per local media.
More than one person is believed to have opened fire, Murphy added.
A bustling street in Philadelphia saw multiple shooters open fire on Saturday night, killing three people and injuring at least 11 others.
Police officers on the scene engaged one of the shooters, who dropped their weapon and fled the area. No arrests have been made.
A shooting at a strip mall in Phoenix left one person dead and eight others injured, AP reported.
Police confirmed during a press conference that about 100 people were at a party at the strip mall about 1am when an altercation led to the shooting, CBS News reported.
The victim, a 14-year-old girl, died of her injuries in the hospital while two more women shot at the scene have life-threatening injuries, per AP.
Five teenagers were shot and hospitalized after gunfire broke out at a West Texas high school graduation party at 1am Saturday, AP reported.
As many as 100 people were at the party when a fight broke out, leading to the shooting. Two of the teens are in critical condition, per AP.
A shooting in Macon, Georgia, shortly before 7pm on Saturday left one dead and three others injured, according to a press release from the Bibb County Sheriff's Office.
A shooting outside a bar in Mesa, Arizona, early Sunday killed two people and left two others injured, an Arizona ABC affiliate reported.
Go deeper: Mass shooters are getting younger
Go deeper